Hi Girls,
long time no fashion post! Today I wanna show you my favorite traveloutfit from my last trip to Marrakech. Super comfy but super chic!! Of course I will add all links for you 🙂
Hi Mädels, 
es ist mal wieder Zeit für einen Fashion Post! Heute möchte ich euch mein Outfit zeigen, mit dem ich nach Marrakech gereist bin. Sooo gemütlich und gleichzeitig richtig schick :). Dieses Outfit habe ich mit meiner Mastercard bestellt und 20% auf meinen gesamten Einkauf erhalten. Wie genau das funktioniert, lest ihr in diesem Post. Natürlich verlinke ich euch die einzelnen Produkte meines Outfits.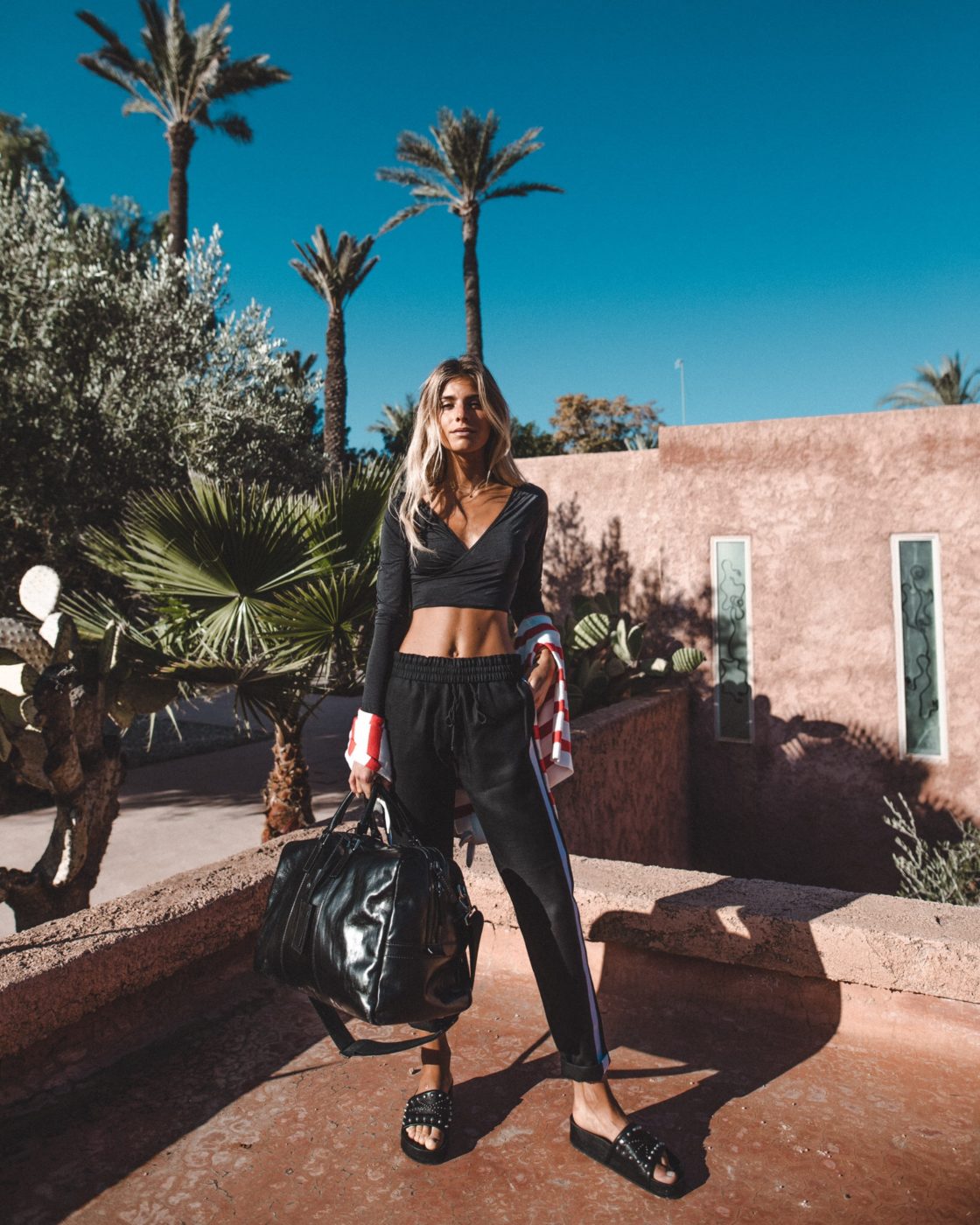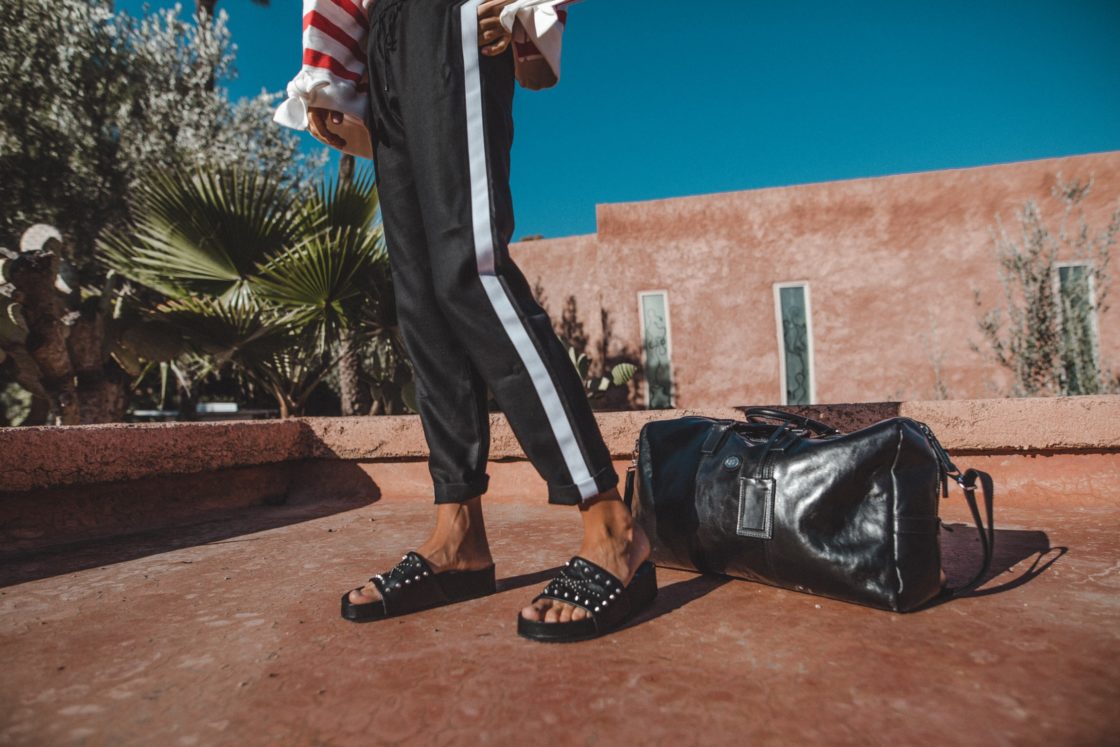 I have just been to Marrakech – love love love this city. Not far away from Europe, but even in winter an amazing get-away to soak some sun. I was wearing a super comfy black'n white pants and combined a sporty cropped top, black studded slippers and a red/white stripes sweater with big sleeves. I was traveling with this amazing bag – perfect as cabin bag.
Ich komme grad erst wieder aus Marrakech zurück – ich liebe diese Stadt einfach! Nicht weit von Europa entfernt, aber ein super tolles Reiseziel um auch im Winter etwas Sonne zu tanken. Mein Reiseoutfit habe ich schlicht gehalten, ich habe mich für eine bequeme aber schicke Hose entschieden. Dazu habe ich ein schwarzes cropped Shirt, schwarze Nieten besetzte Slippers und einen rot-weiß gesteiften Pulli mit extra großen Ärmeln kombiniert. Da ich nur für 2 Nächte in Marrakech war, bin ich diesmal nur mit einem Handgepäck gereist. In meine Tasche passt tatsächlich sooo viel rein – geht aber dennoch als Cabin-Bag durch.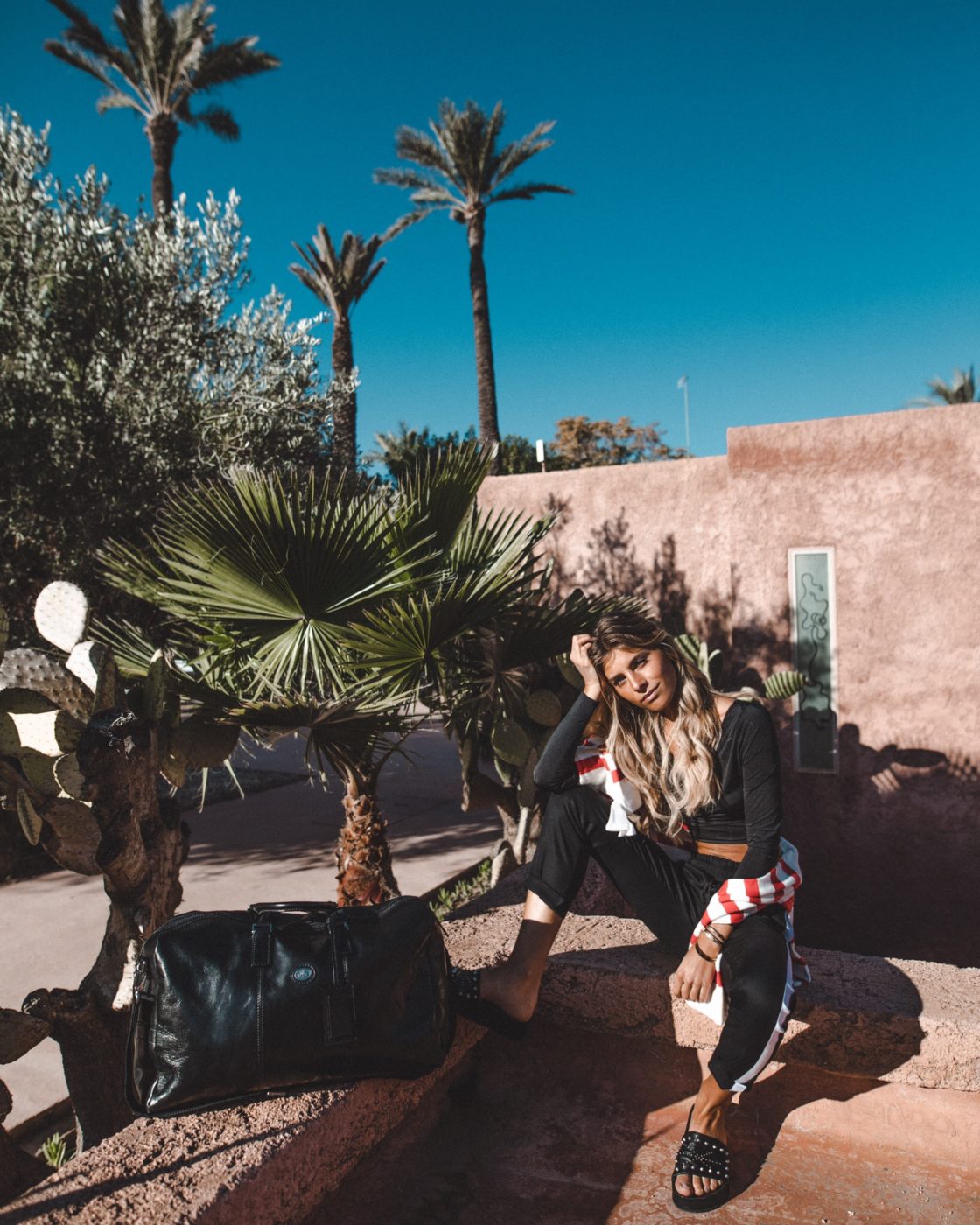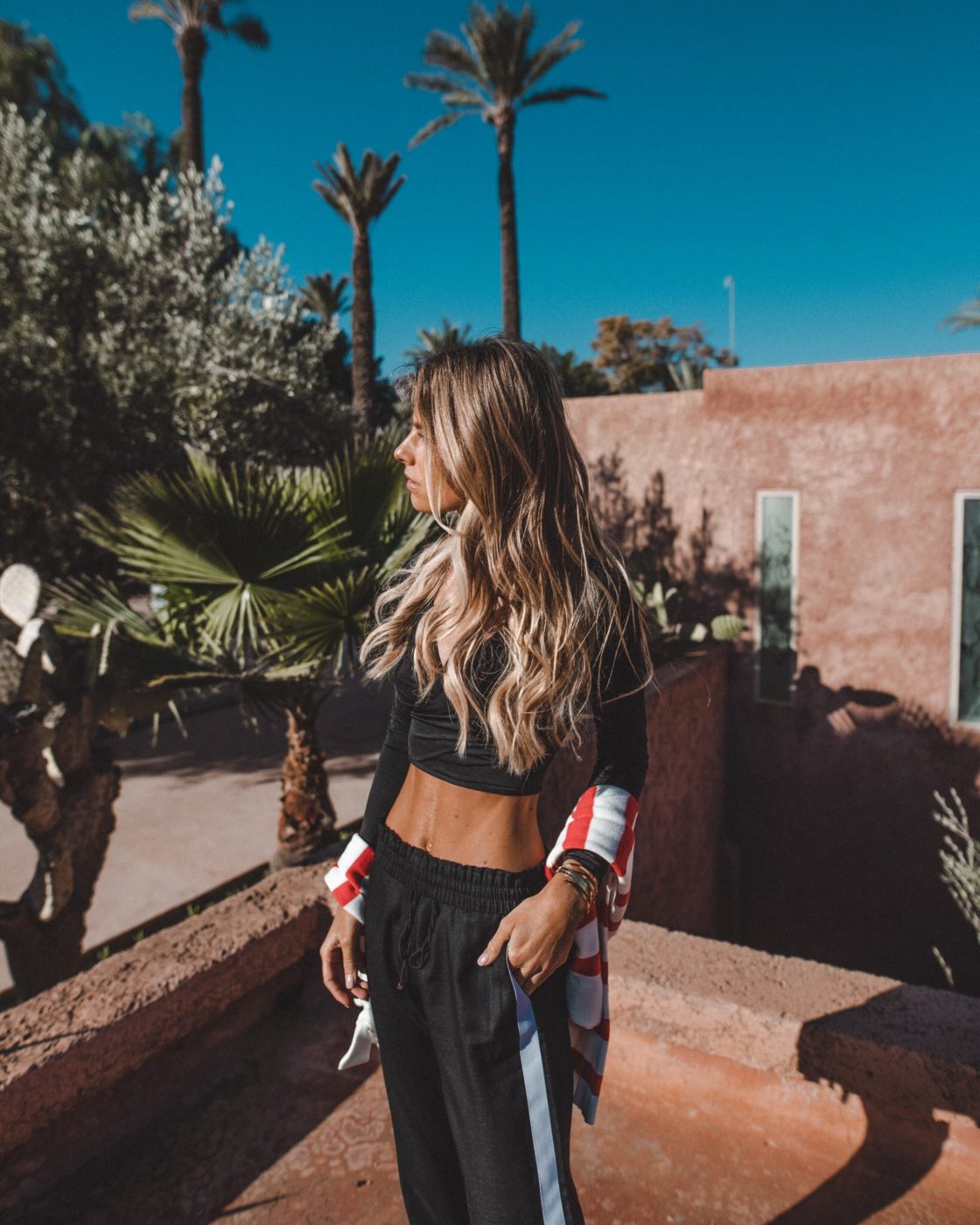 Das gesamte Outfit habe ich auf AboutYou.de mit meiner Mastercard gekauft. Momentan gibt es eine 20% Rabatt Aktion von Mastercard.
So einfach gehts:
Registriere Dich einfach mit Deiner Mastercard® auf mastercard.de/priceless und sammle bei jeder Kartenzahlung einen Coin.
Mit 15 Coins kannst Du Dir schon Deine 20 %  Prämie bei ABOUT YOU sichern.
Das Beste: Die ersten 15 Coins bekommst Du direkt bei der Anmeldung.
Erhalte Deinen persönlichen Coupon bis zum 31.03.2018 und löse ihn einmalig bis zum 30.09.2018 ohne Mindestbestellwert ein.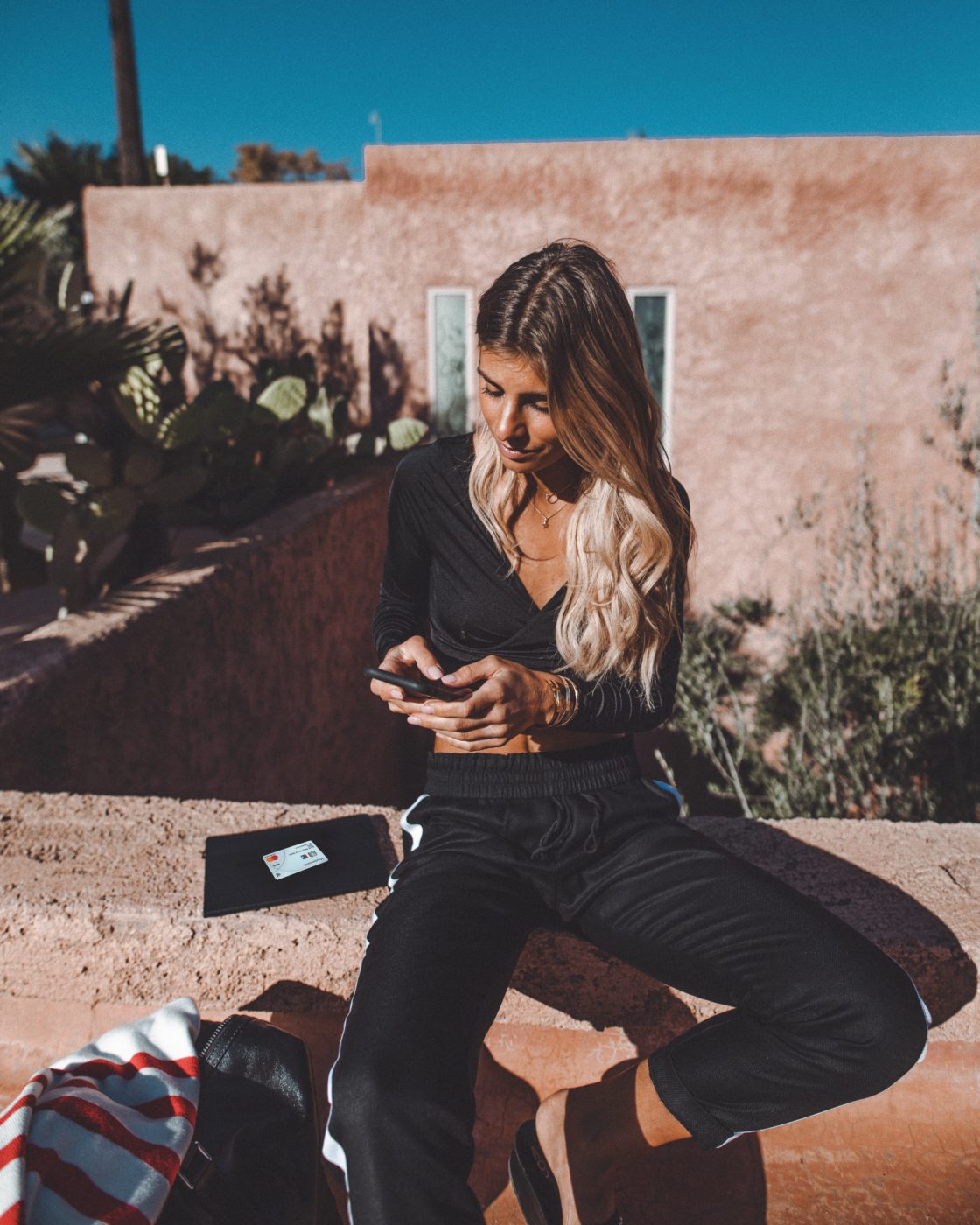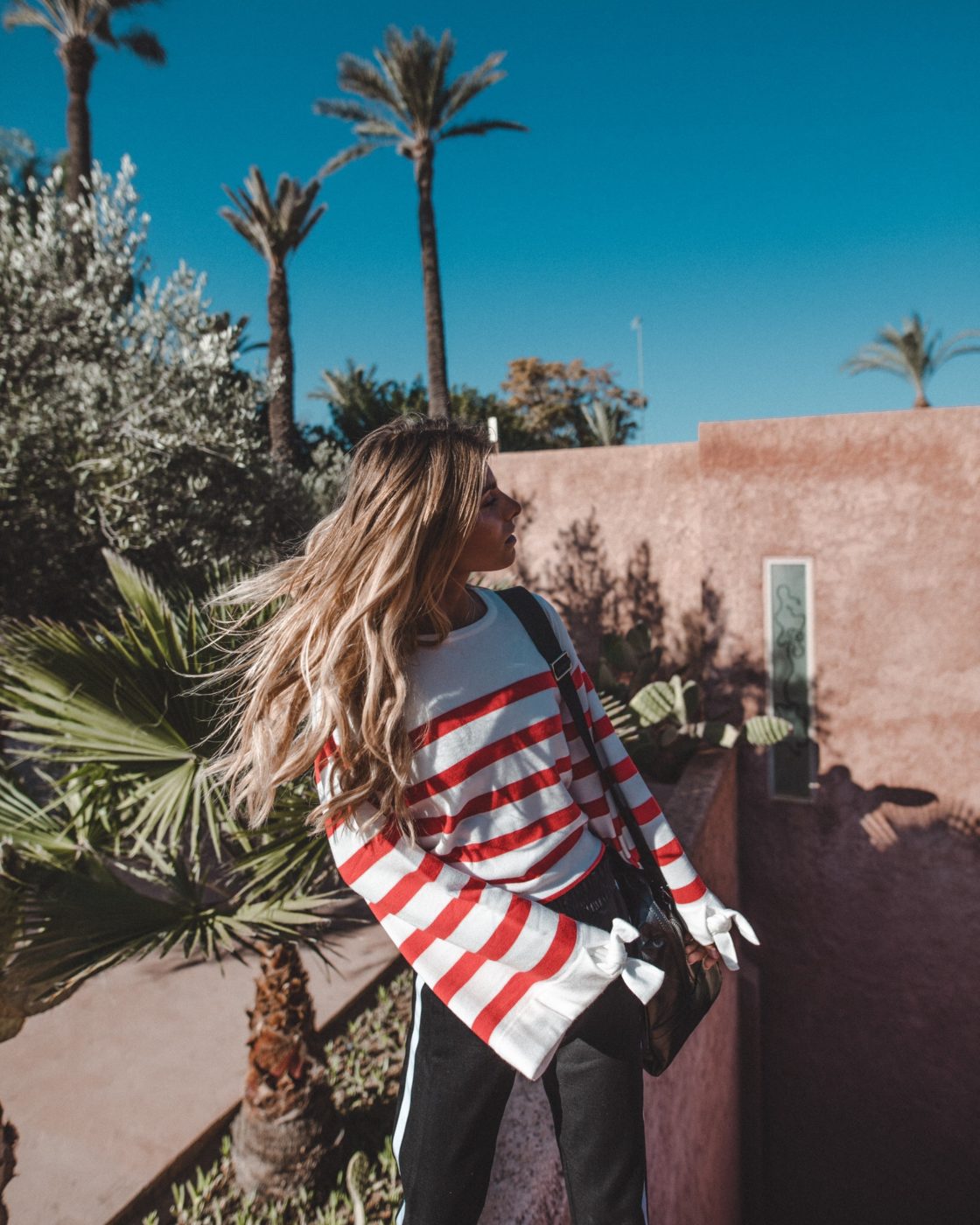 I was wearing:
Puma Cropped Shirt
A.S.98 Slippers
Hugo Boss Pants
Edited Sweater
The Bridge Bag
So Cosi Necklace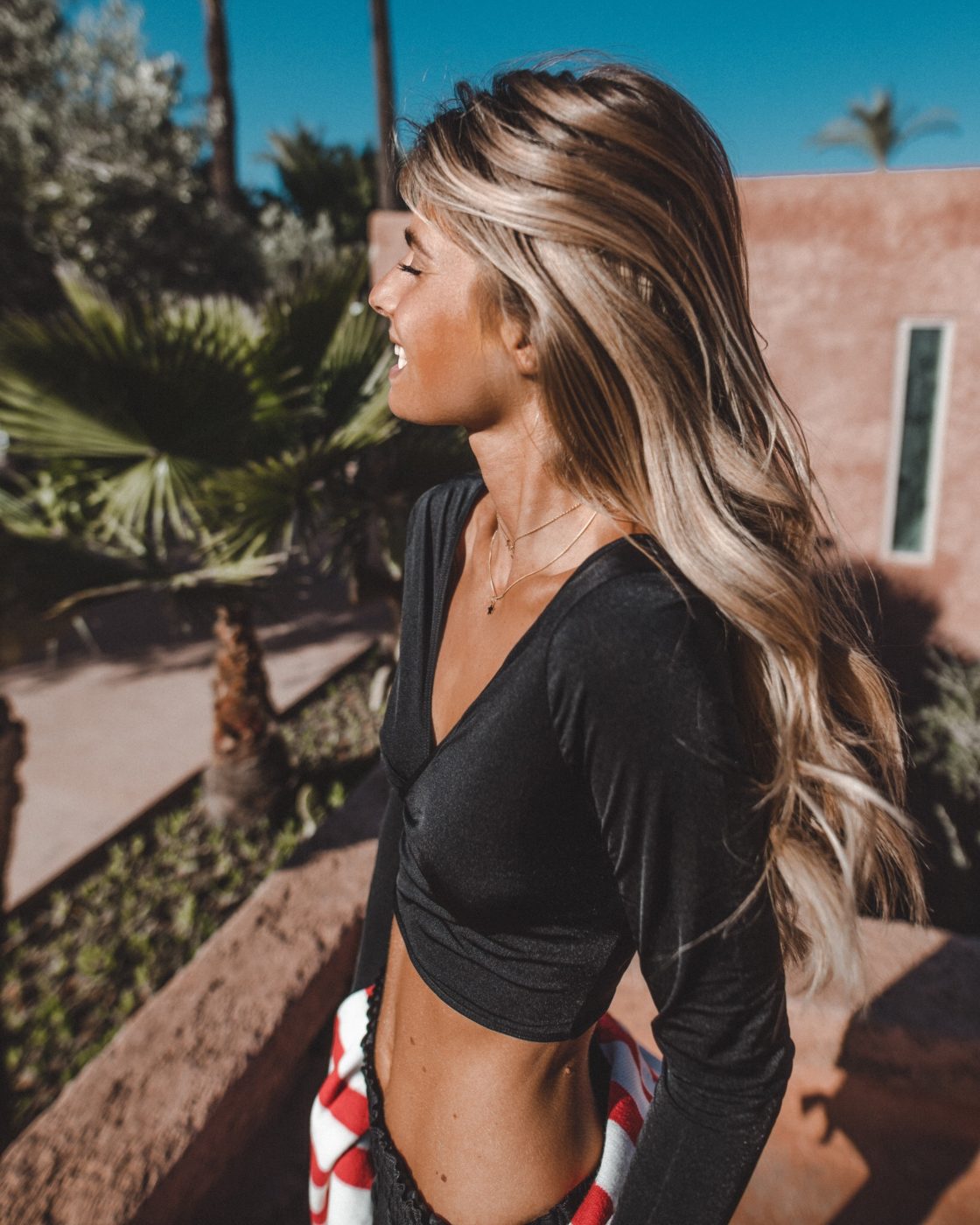 I hope you like this outfit as much as I do!
Ich hoffe euch gefällt mein Outfit genauso gut wie mir 🙂
xx Debi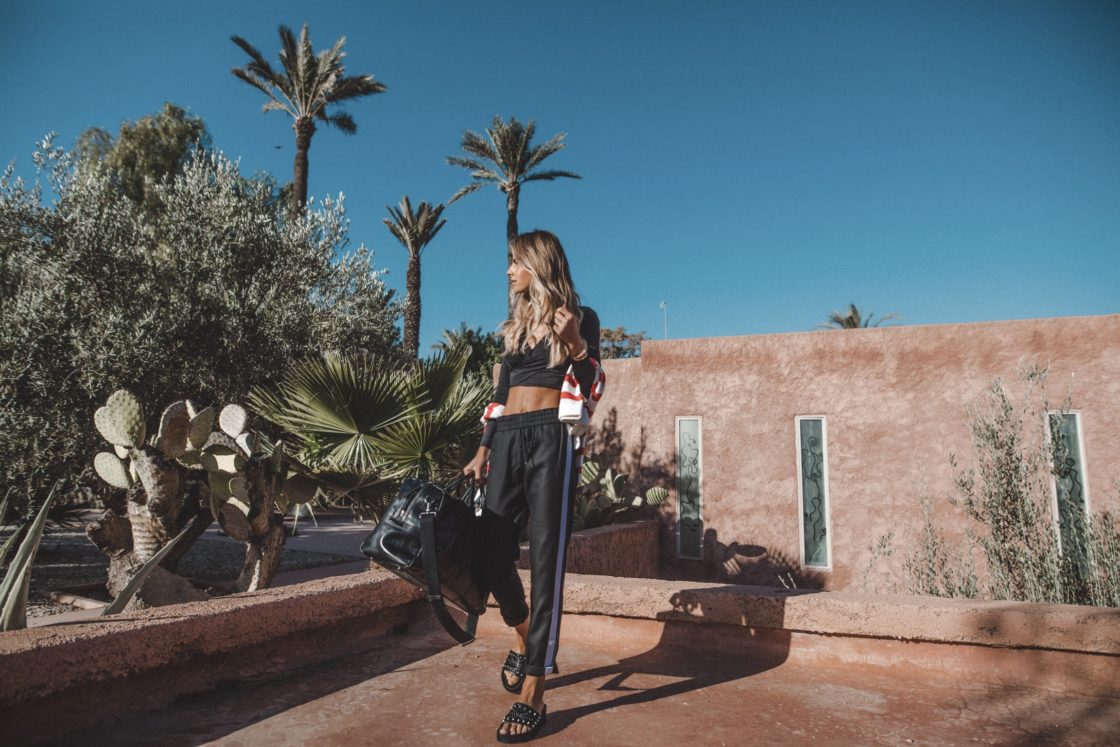 In cooperation with Mastercard & AboutYou