Heeeeello again! 🙂
I know it's been a while since you've heard from me here on debiflue.com but today I am finally back with a new Post for you, especially for all the travellers around! Are you ready for a paradise-overdose?? – Then here we go!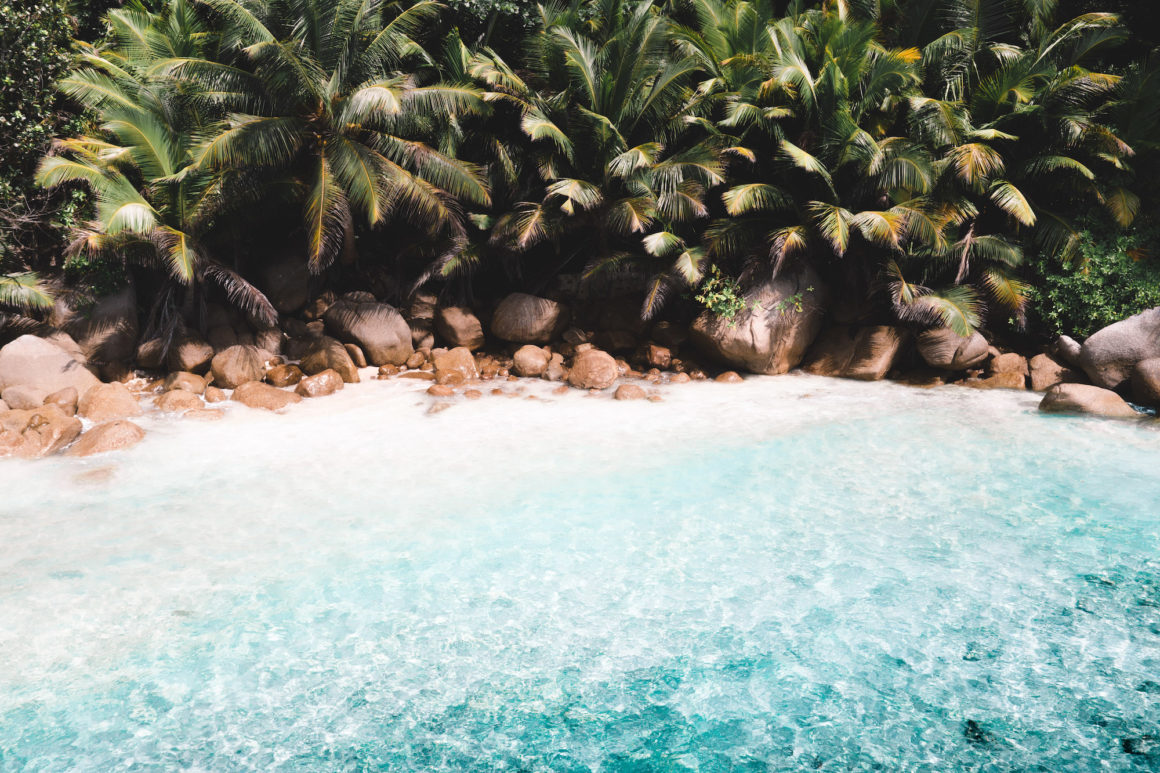 Could you guess the destination I am writing about today from the first pictures already? 😛 One of our last trips in 2018 was to the Seychelles, or a little more precise the Six Senses Zil Pasyon Resort on the small and almost untouched Island Felicite, a true paradise on earth. This place really has everything you could think of when planning your dream holiday: paradise beaches, deep jungle, crystal clear water, impressive snorkelling sites with stunning wildlife, a kayak rental, turtle nesting grounds (*.*) the most relaxing rooms with private pool & balcony – and I didn't even start to talk about the food yet…. The saying says that a picture is worth a thousand words. Of course I could write thousands of words in this post to describe every single detail and experience – but luckily we took thousands of photos instead 😛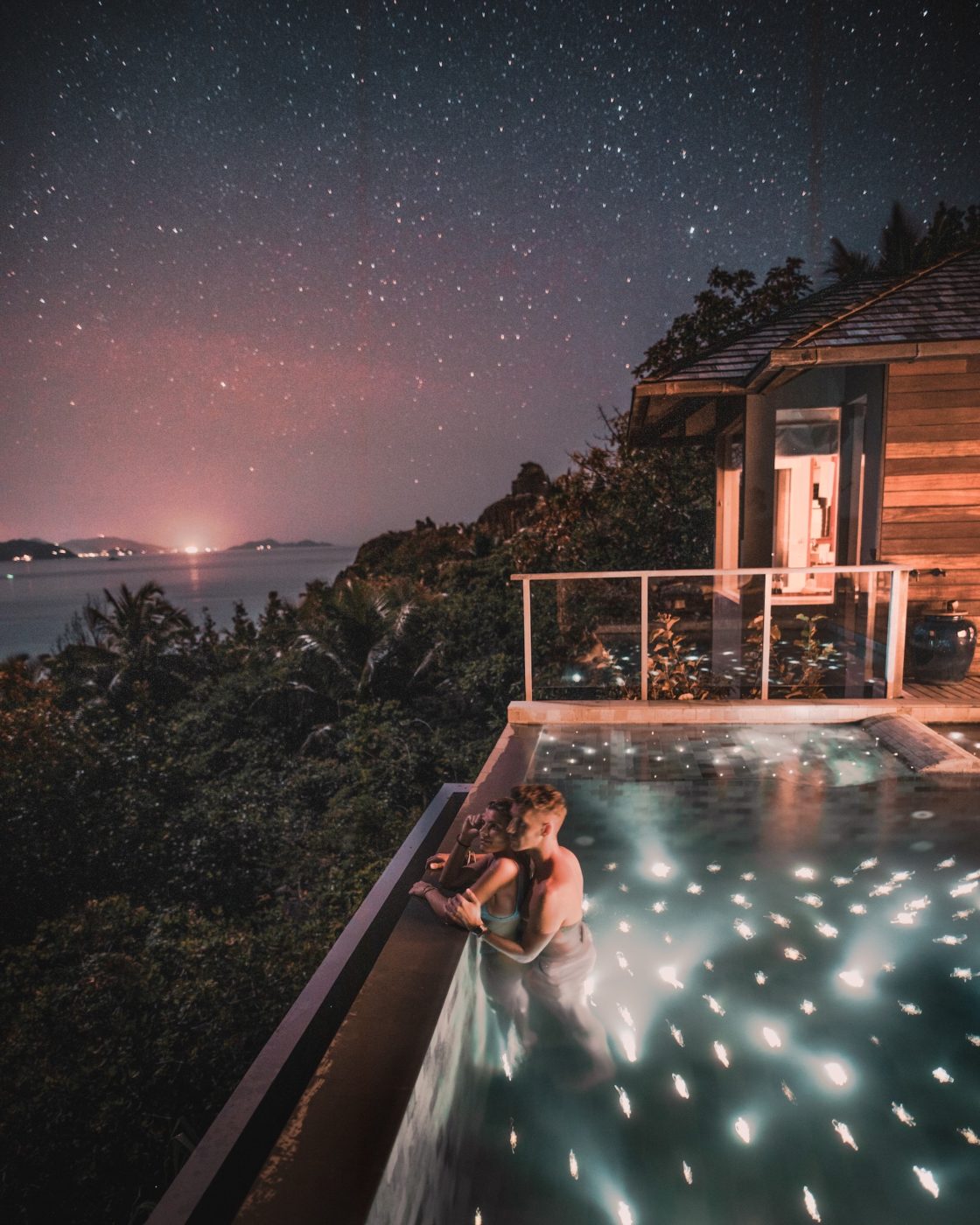 Our trip started with a 13h flight to the main island Mahe from where we took a approx 1,5h ferry until we arrived on Felicite island. Of course a little exhausted we were more than happy when we arrived in our tremendous room… I mean Villa! Just look at that view, what a place to recover from Jetlag! One thing very important to me: the Villa felt incredibly private, I just love that feeling of being alone out in the nature 🙂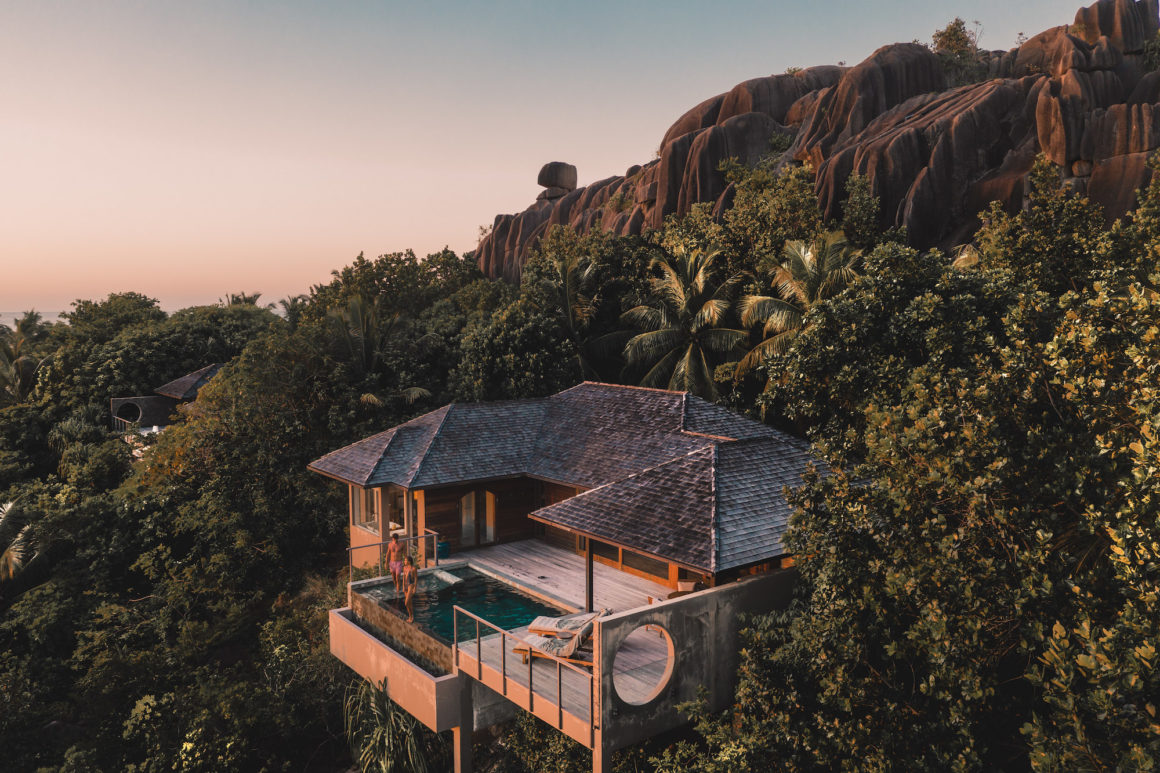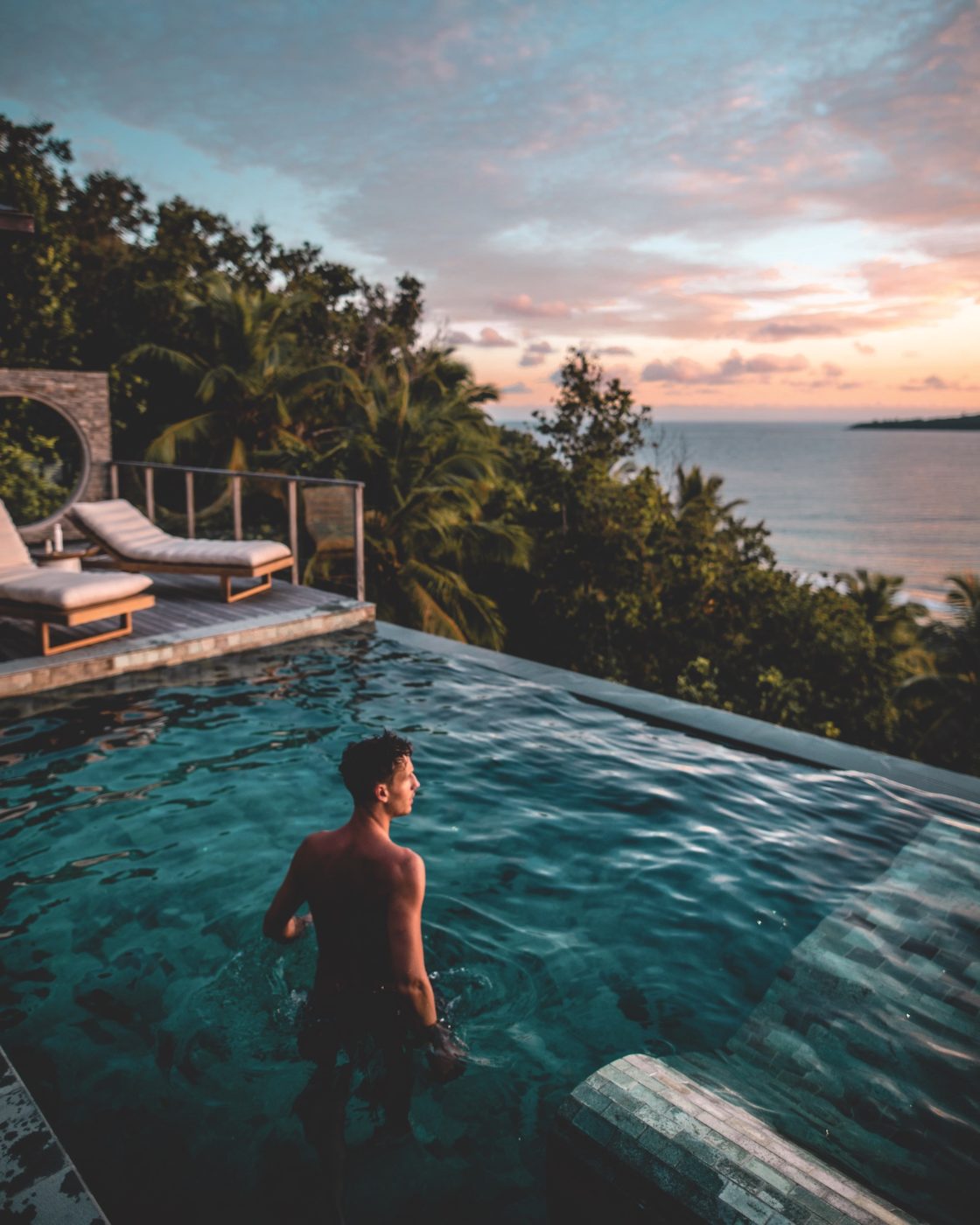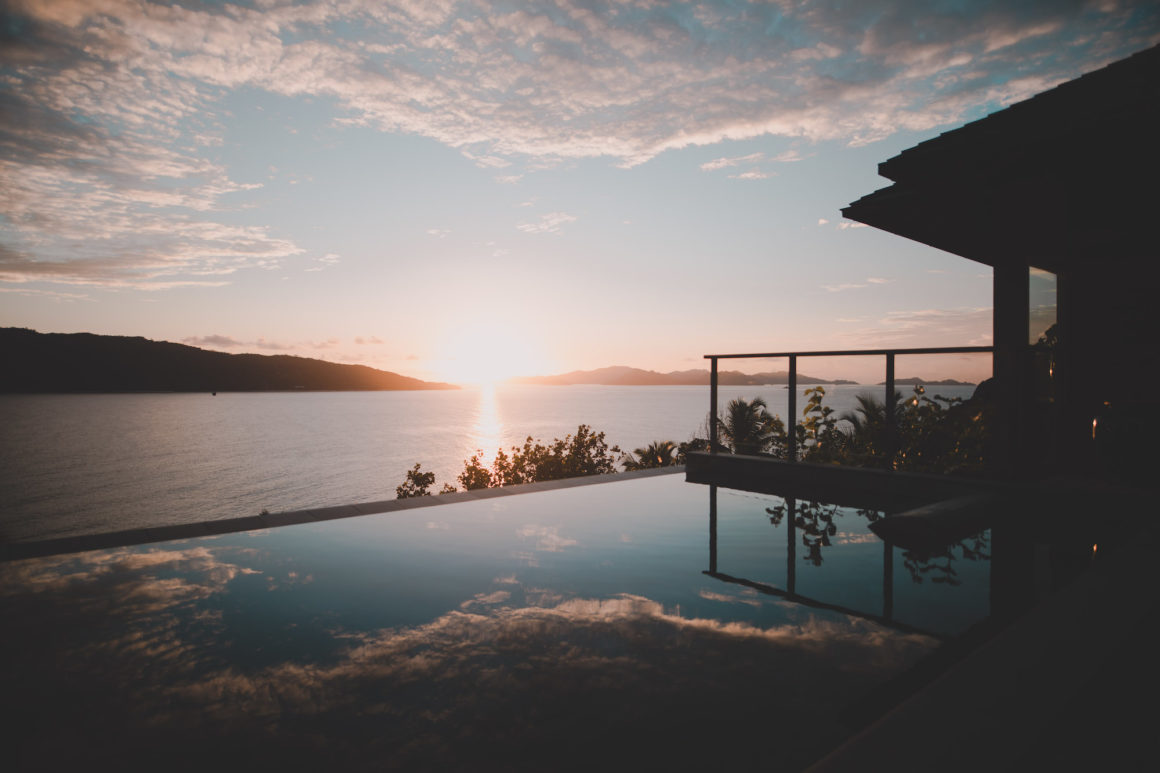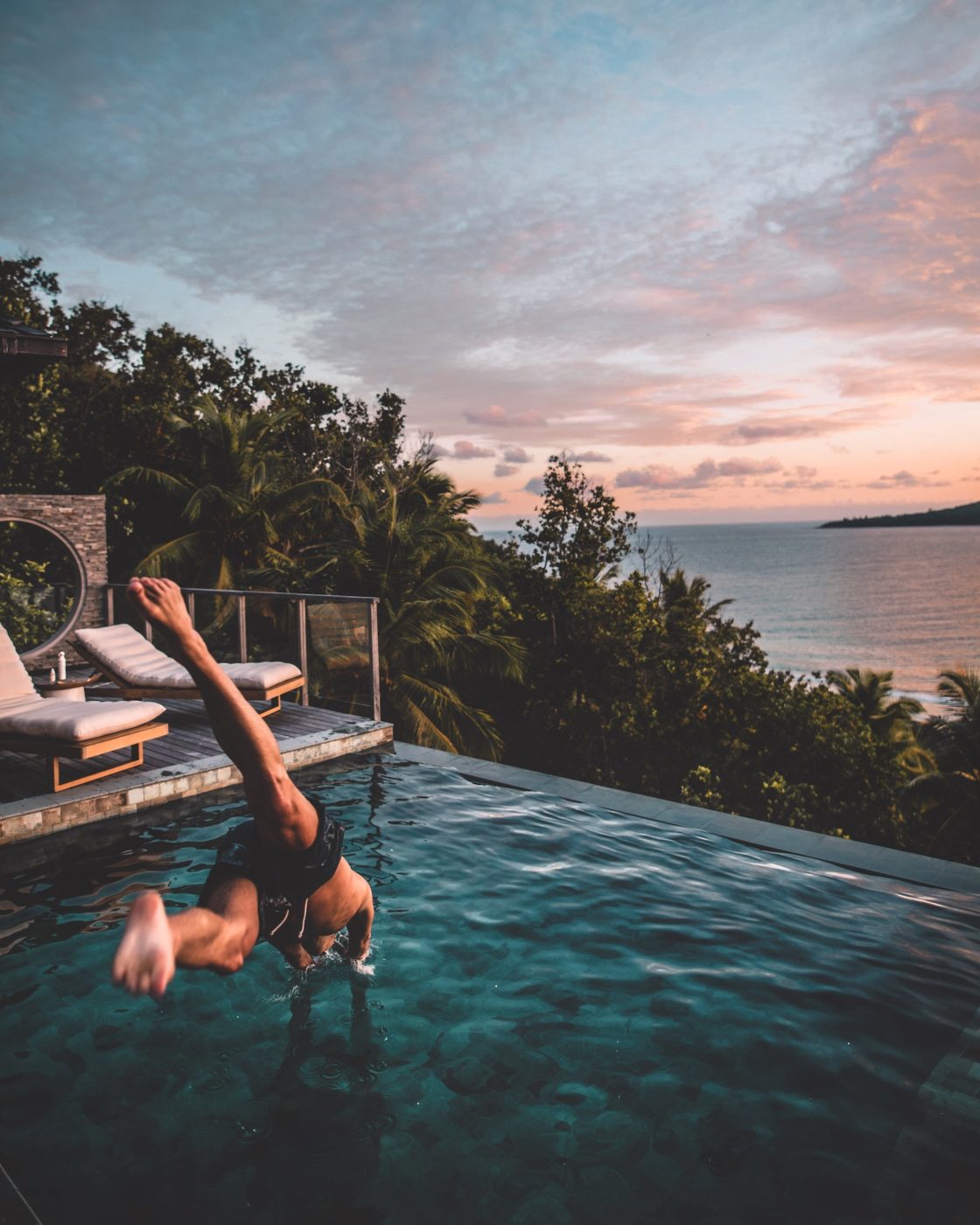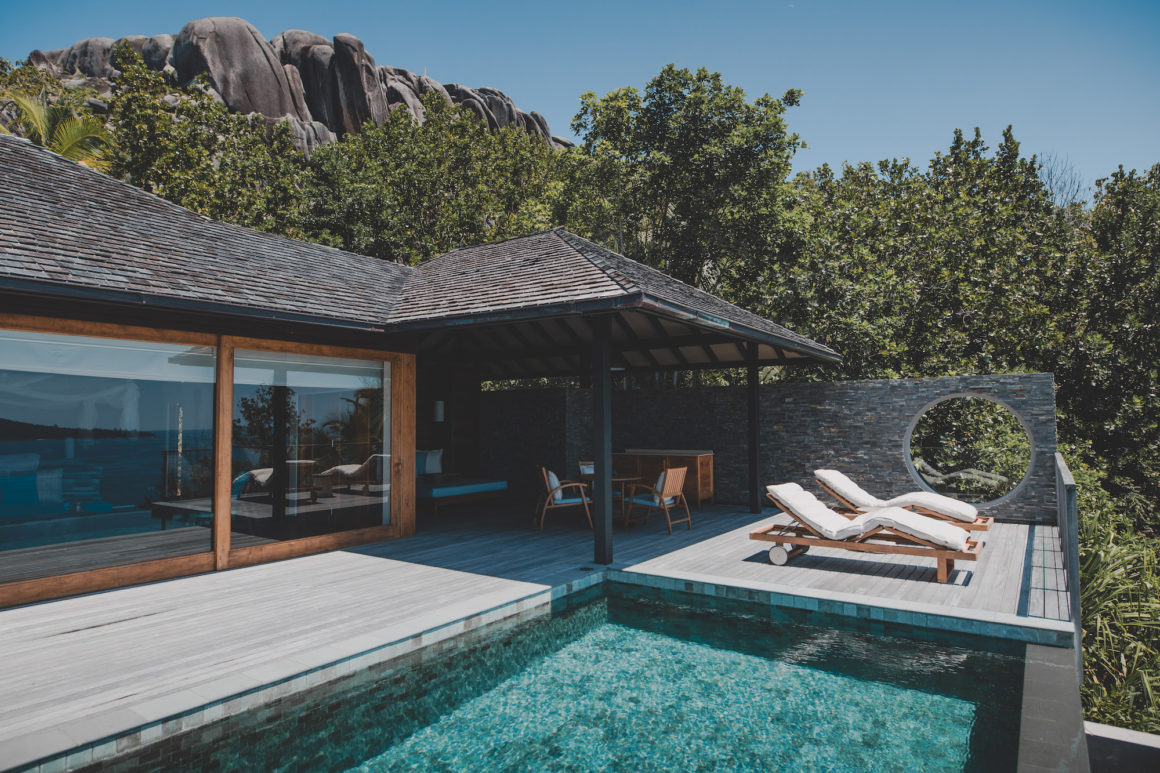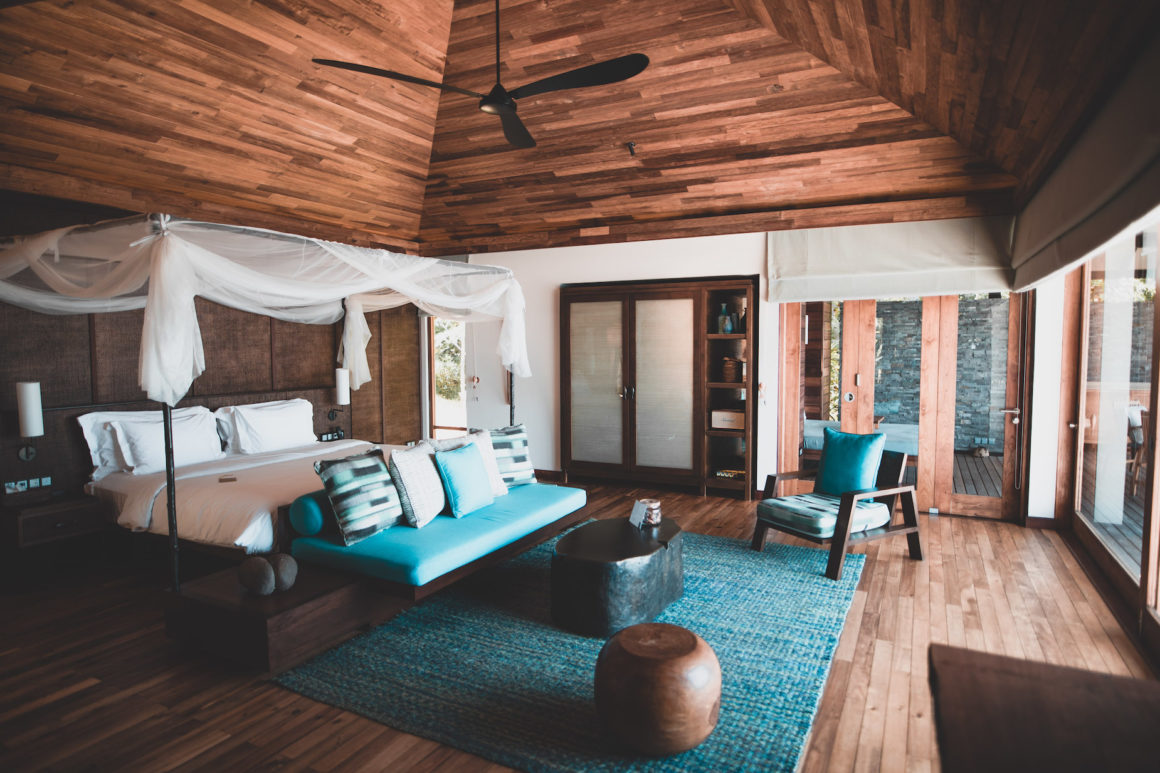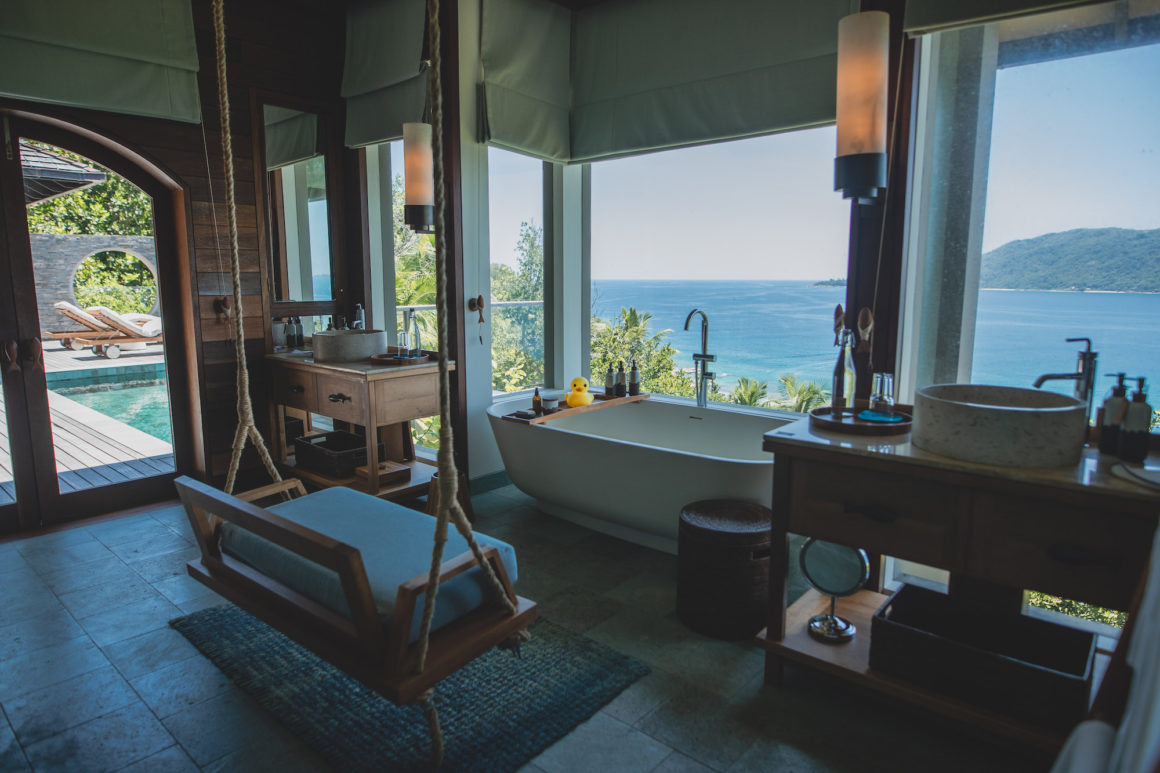 After a good dose of sleep I just needed to get up early again and start exploring that place in whole. So we got up early in the morning – no problem, still jetlagged 😉 – and hopped on a kayak. And guys I can tell you, this morning was one of my top 5 favourite experiences in 2018! 🙂 From Felicite Island we paddled over to one of its neighbour islands and found a totally abandoned island of maybe 100×100 meters, no buildings, no tourists!! – just us, the island and the wildlife.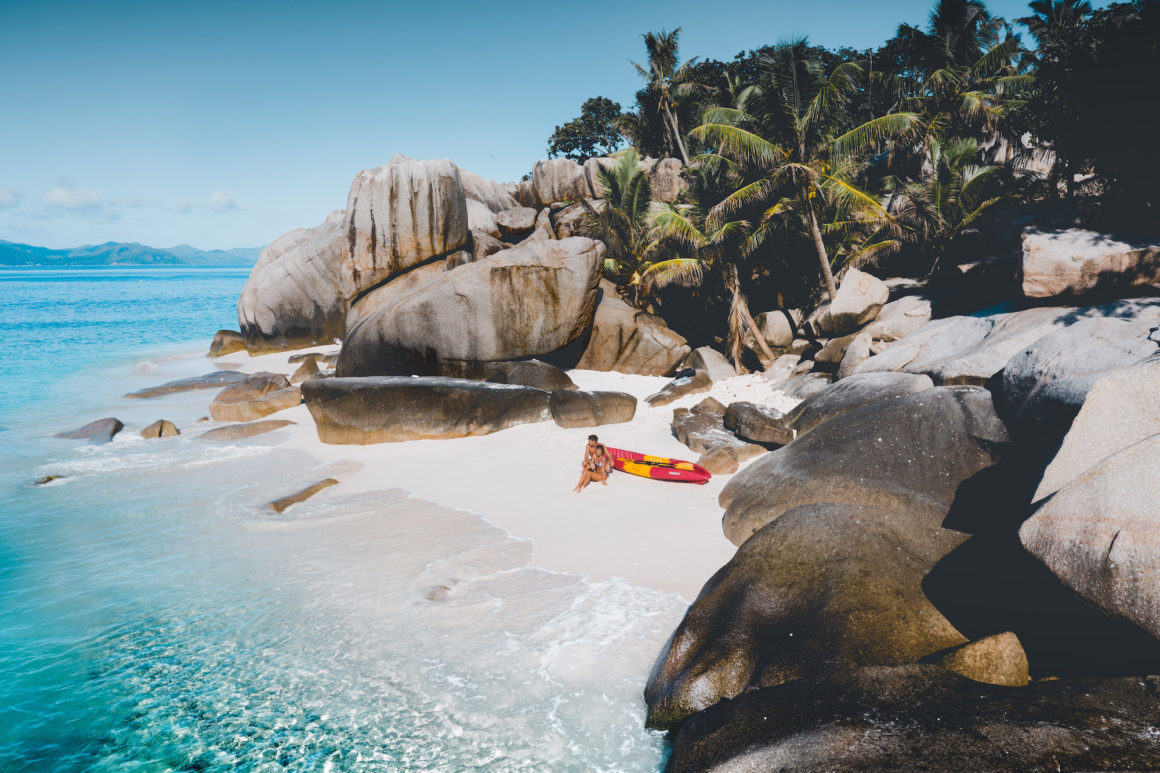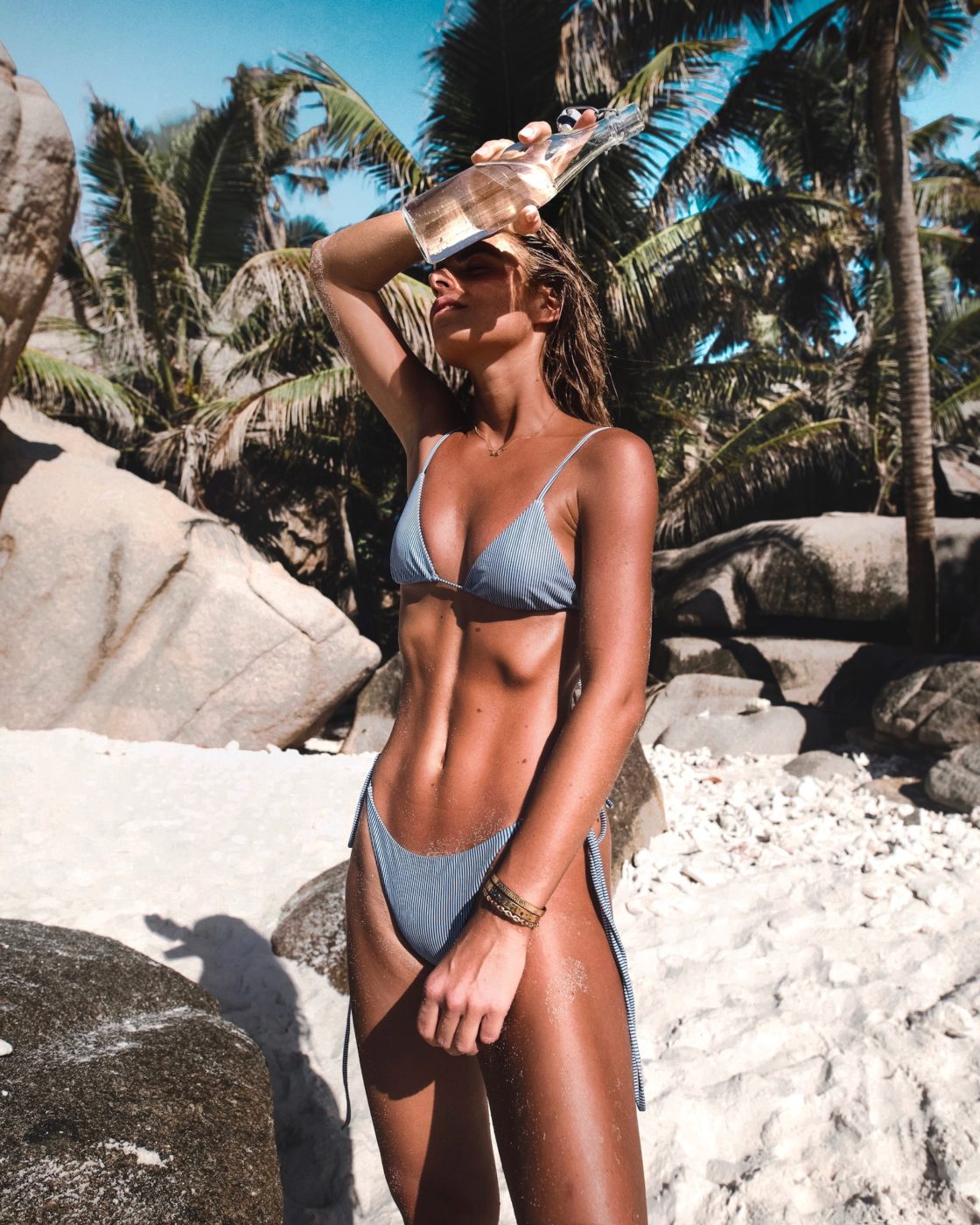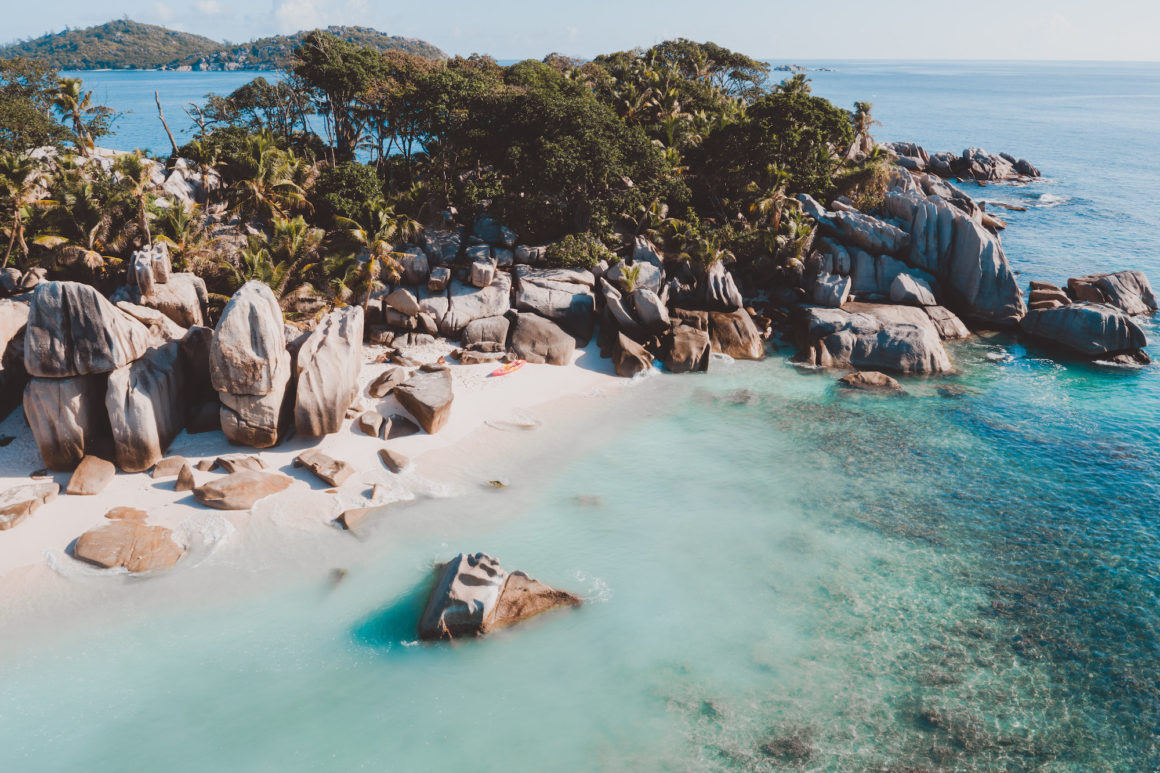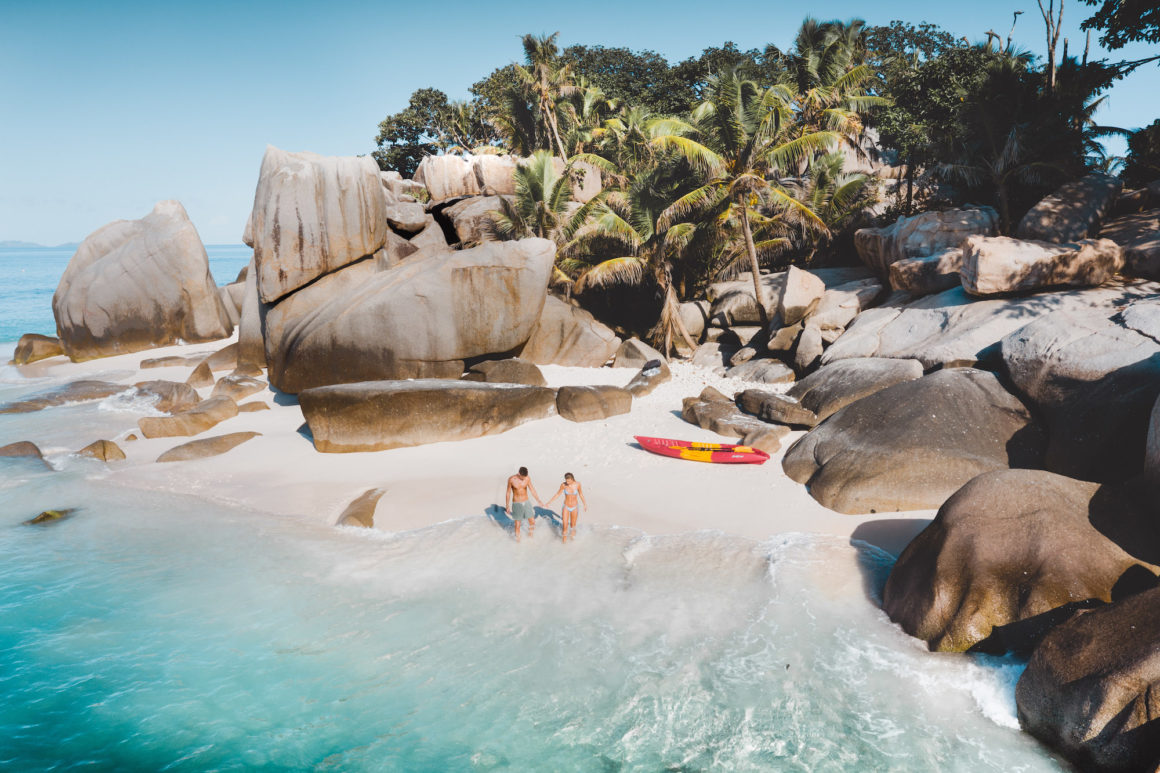 See what I mean? 🙂 And it's getting even better. At the Hotel we also packed our snorkeling equipment which we rented as well. So we put it on and jumped into the blue… and what we found was beyond beautiful: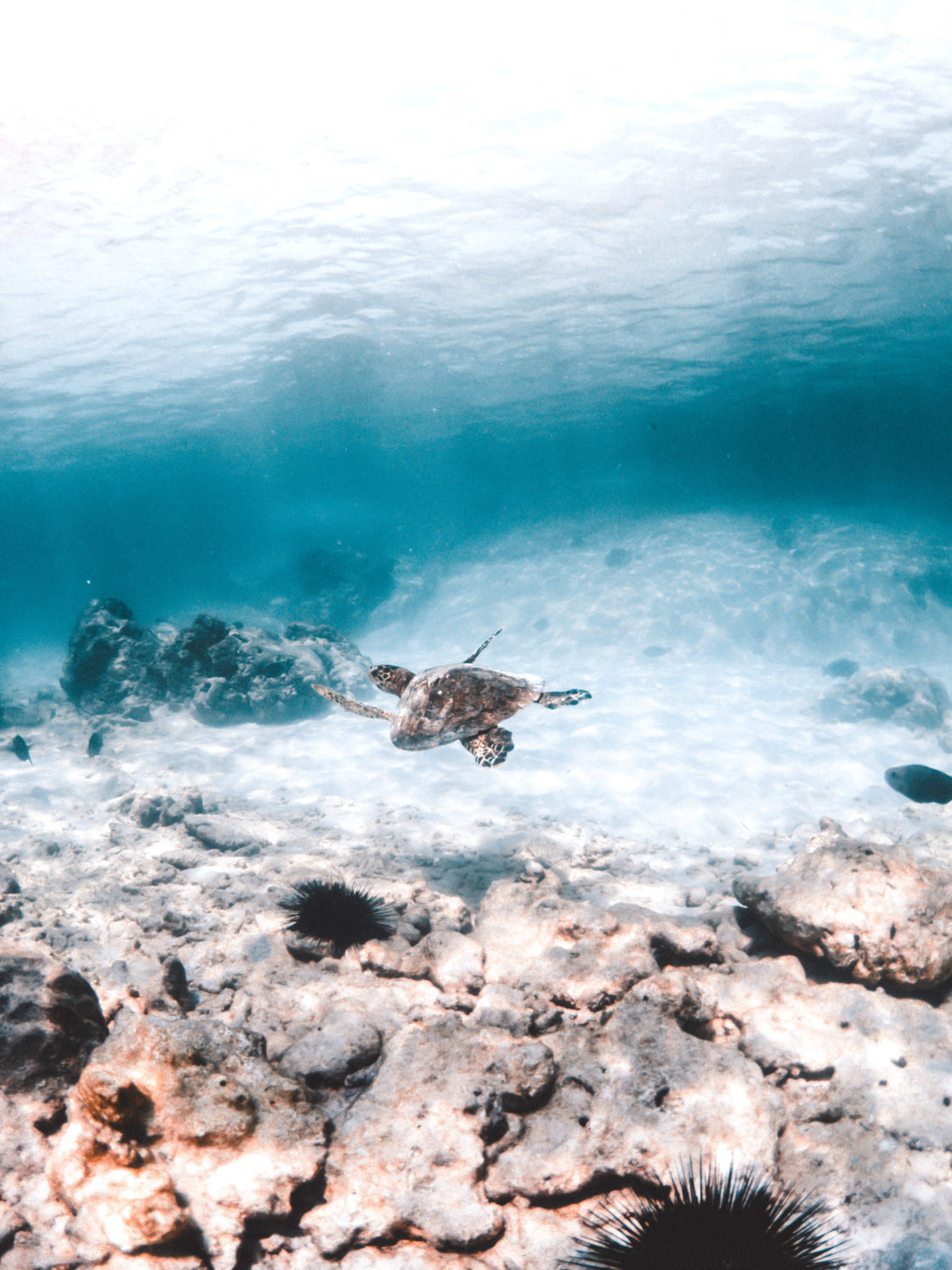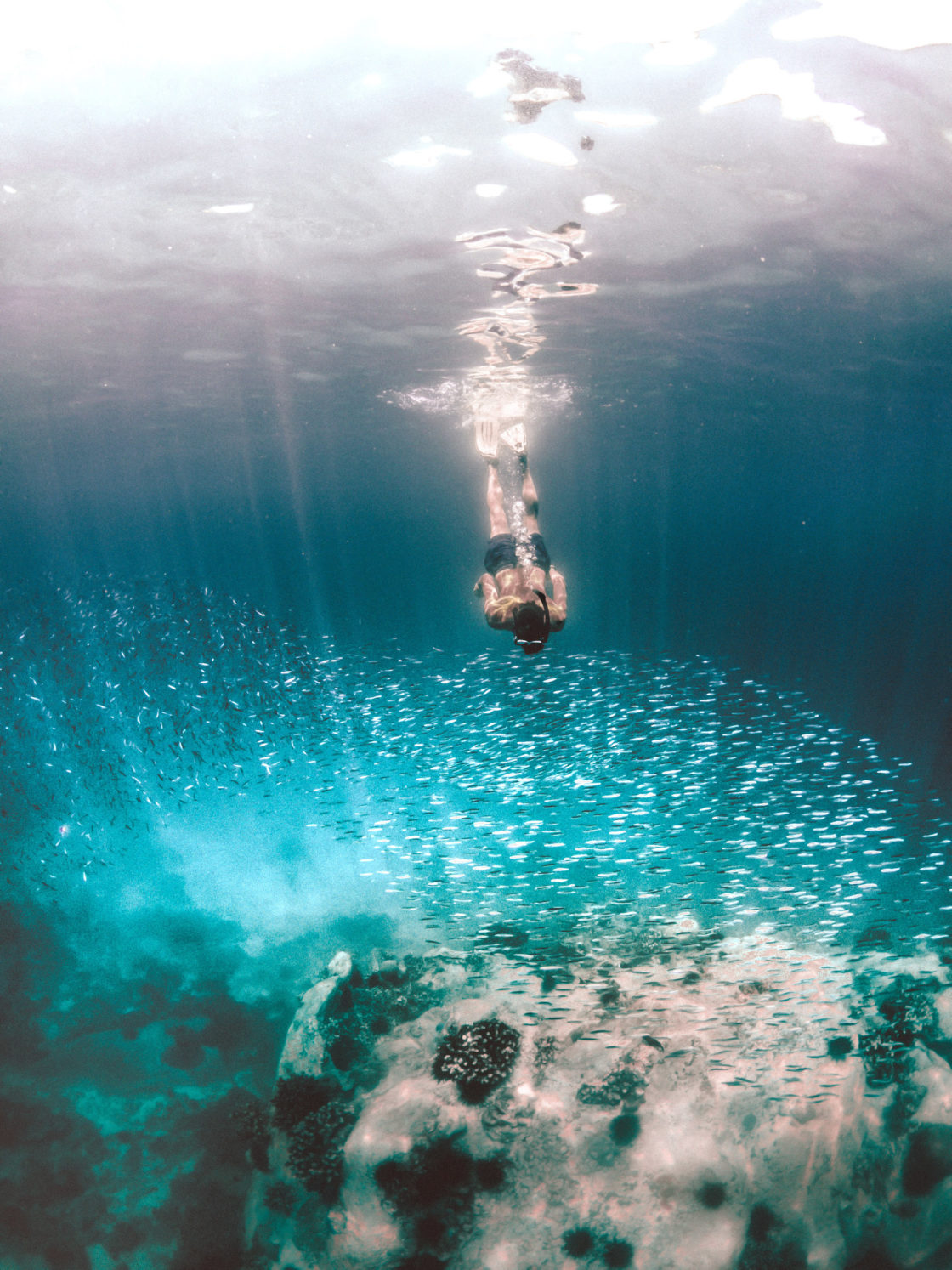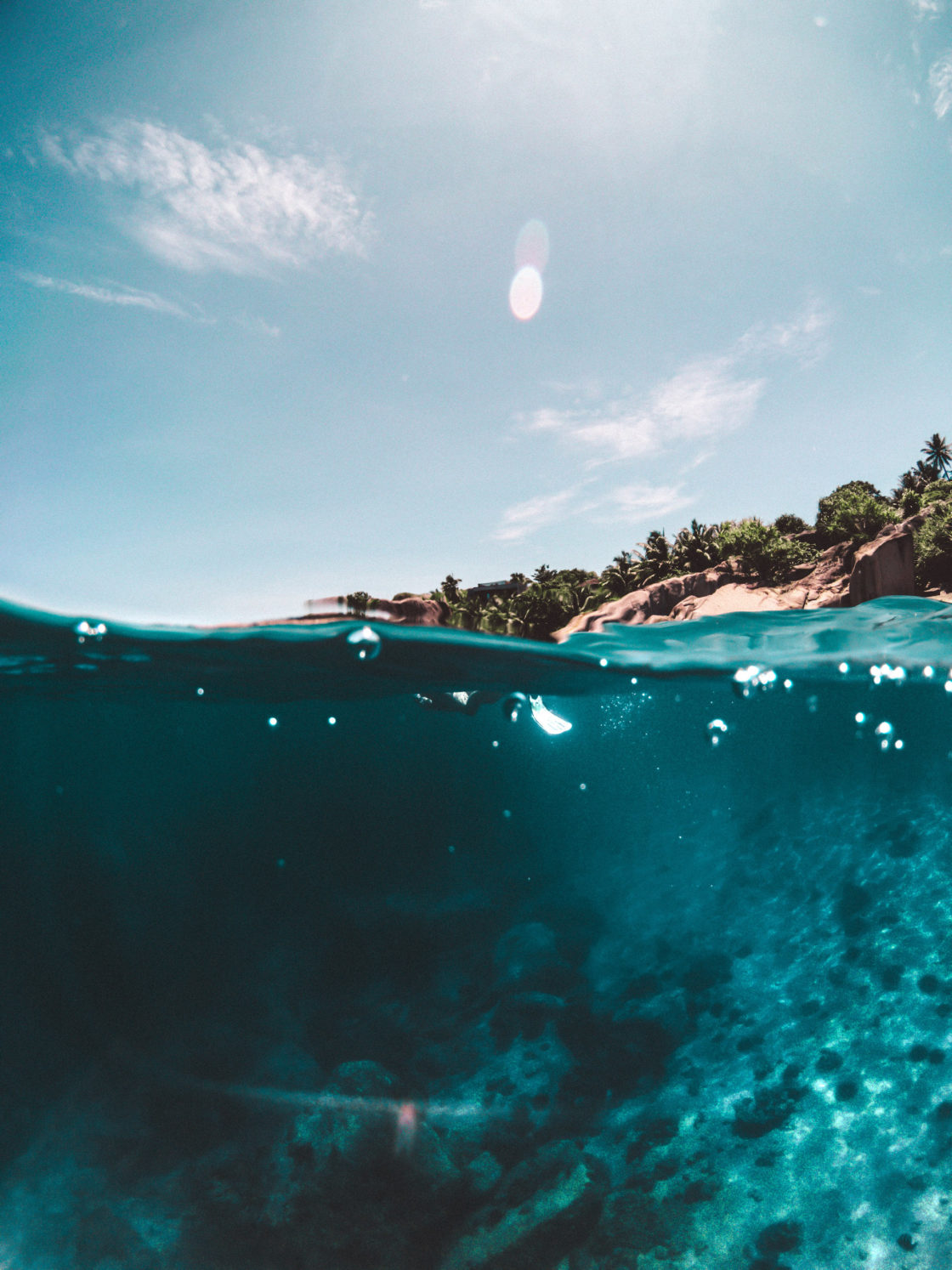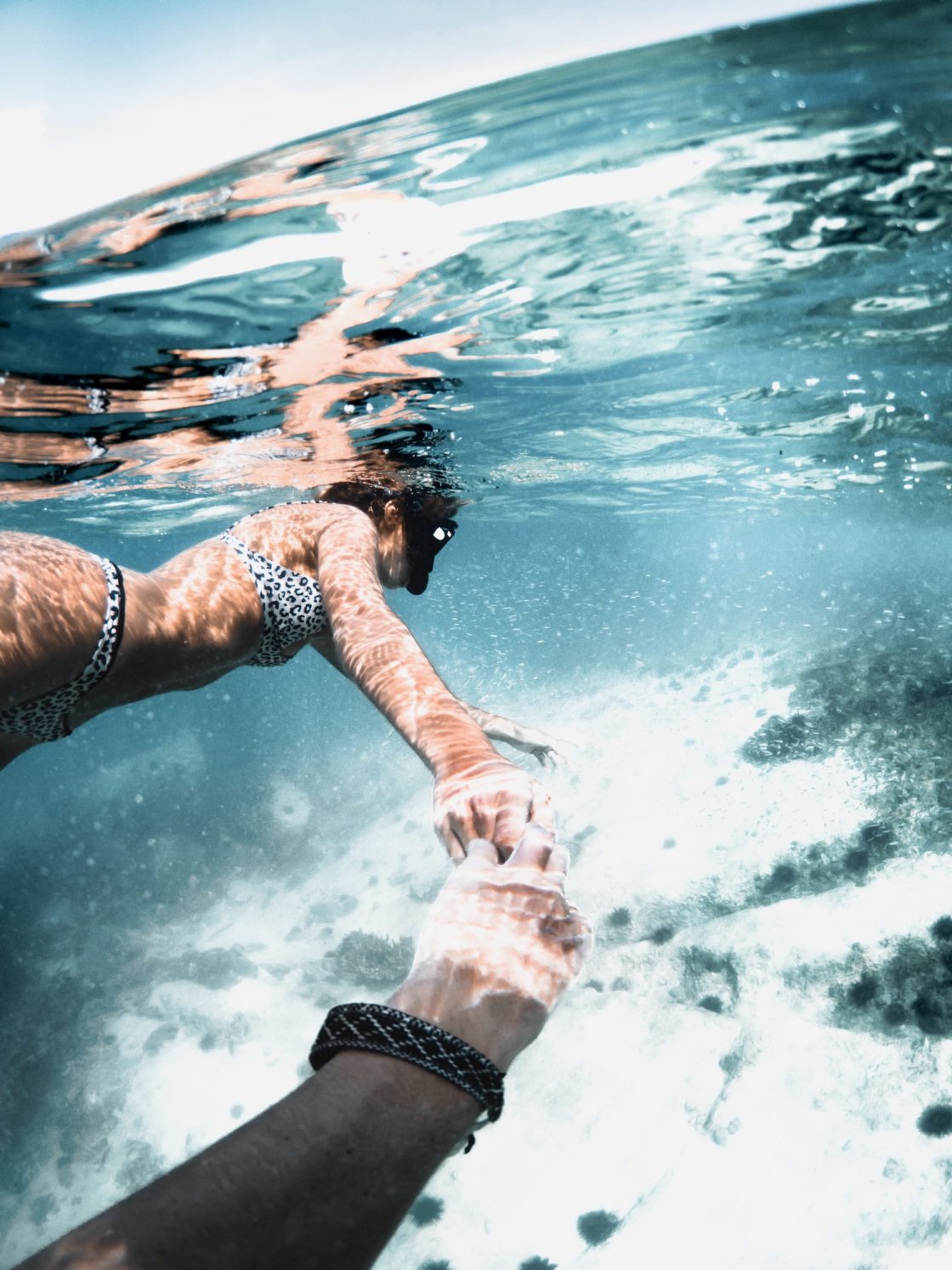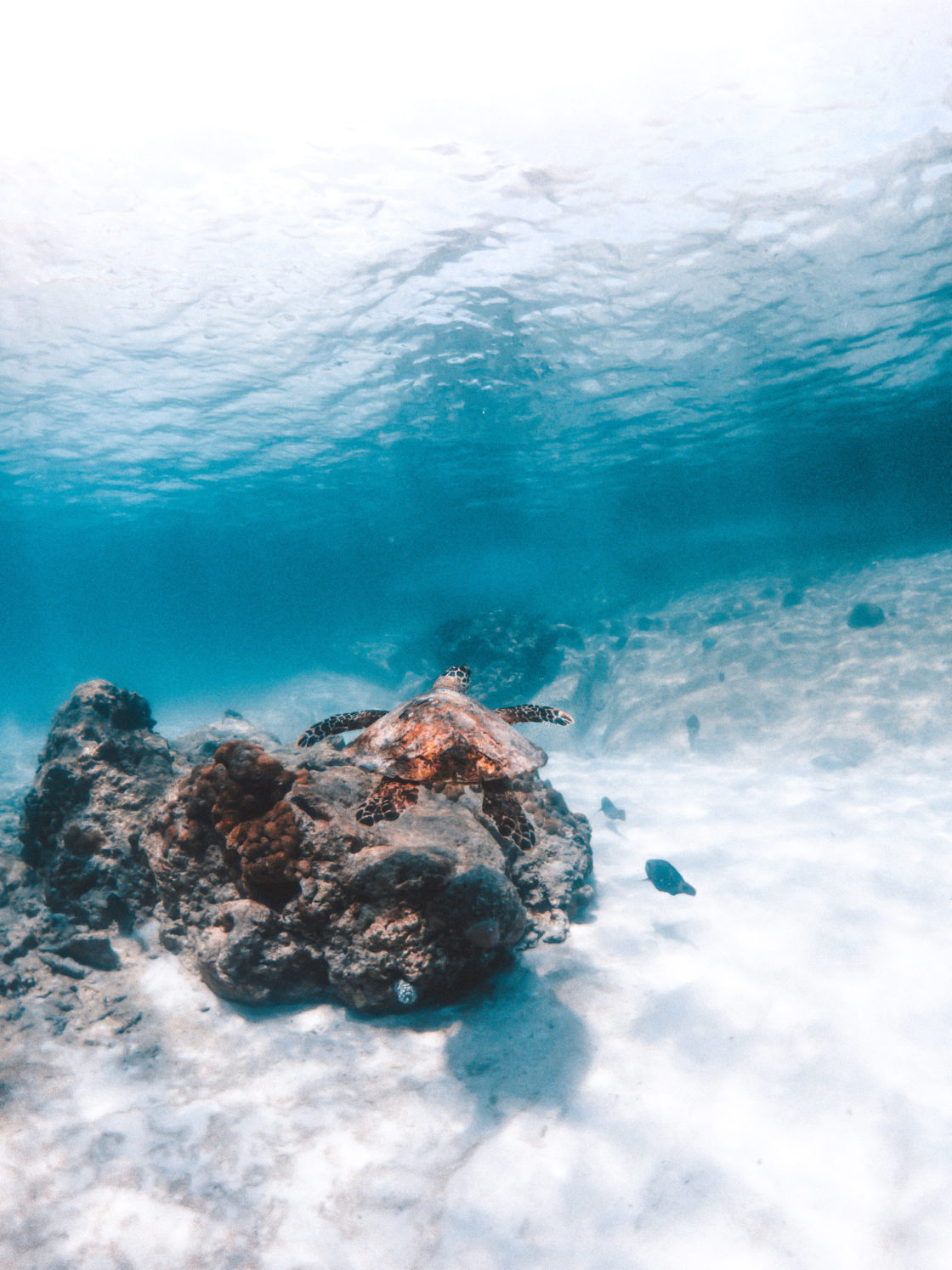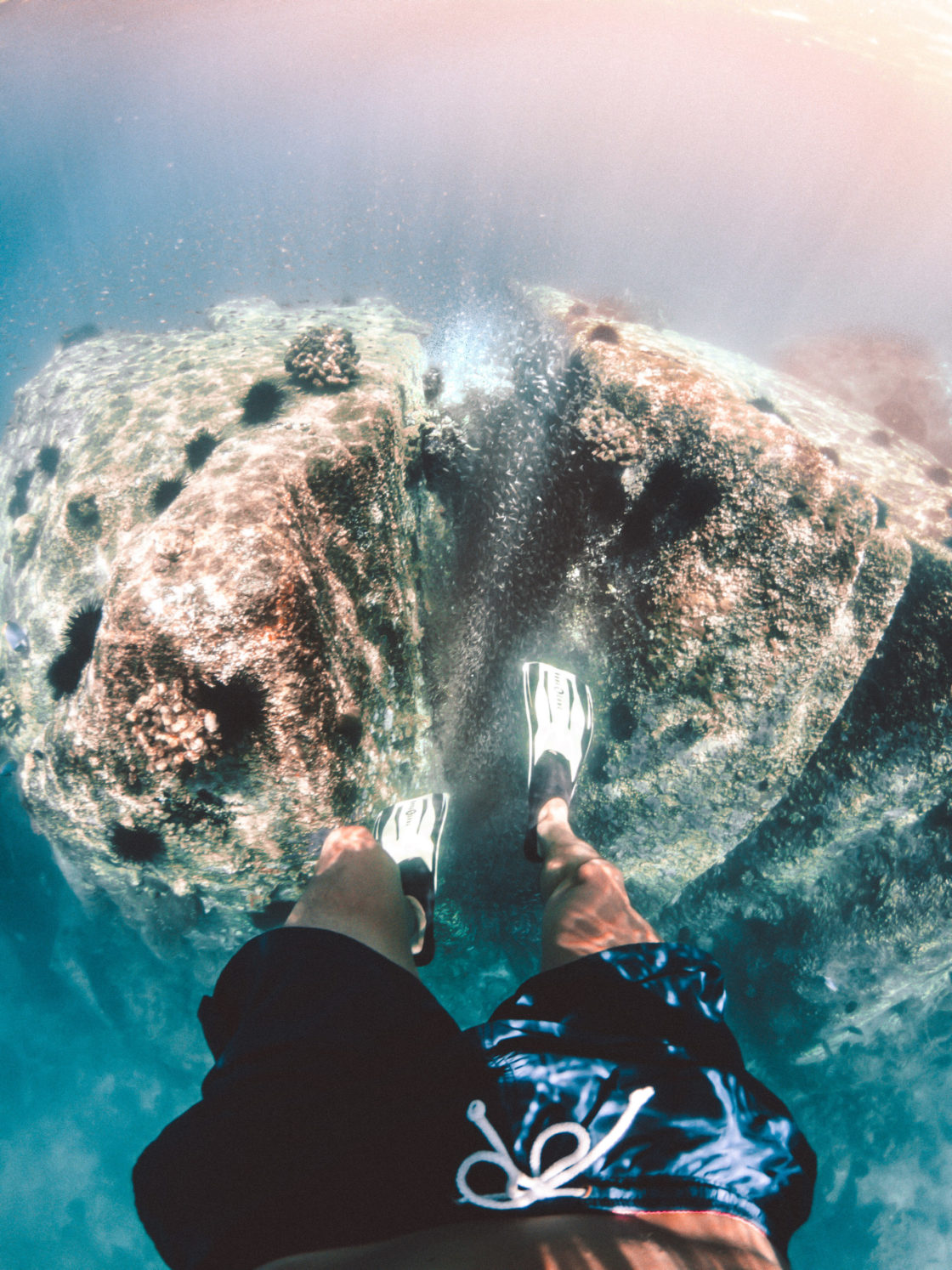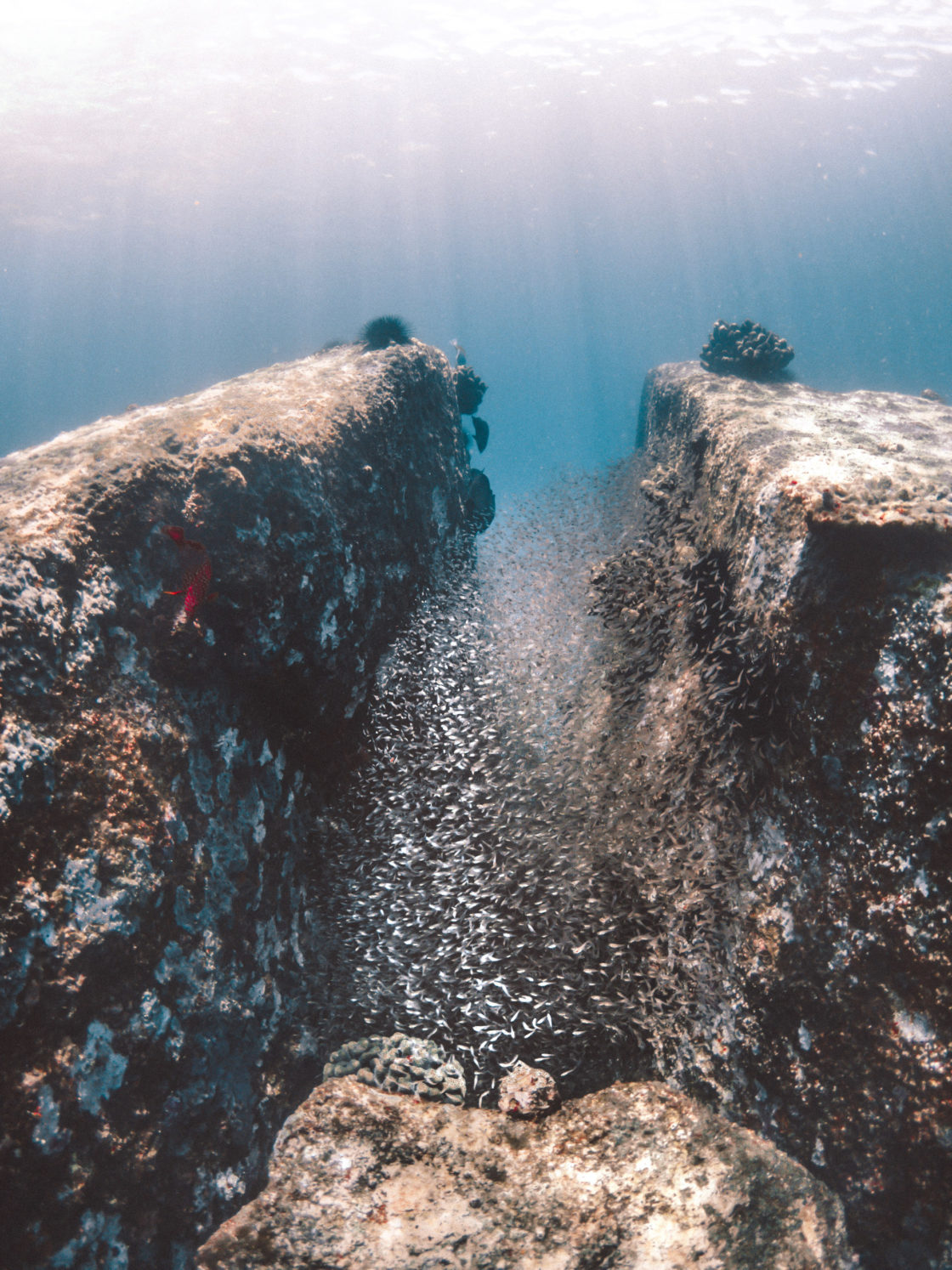 The only thing missing that morning was a good breakfast, so we headed back to Felicite Island after a few hours and ordered some in room breakfast. One thing you need to know about the Six Senses Zil Pasyon is that you can freely choose if you wanna go out to one of the hotel's restaurants or stay in and have breakfast, lunch or dinner in your villa. The second thing is you can literally order whatever you like, whenever you like and the chef will make it possible! For me living vegan eating out can be quite challenging sometimes, but this was just perfect 🙂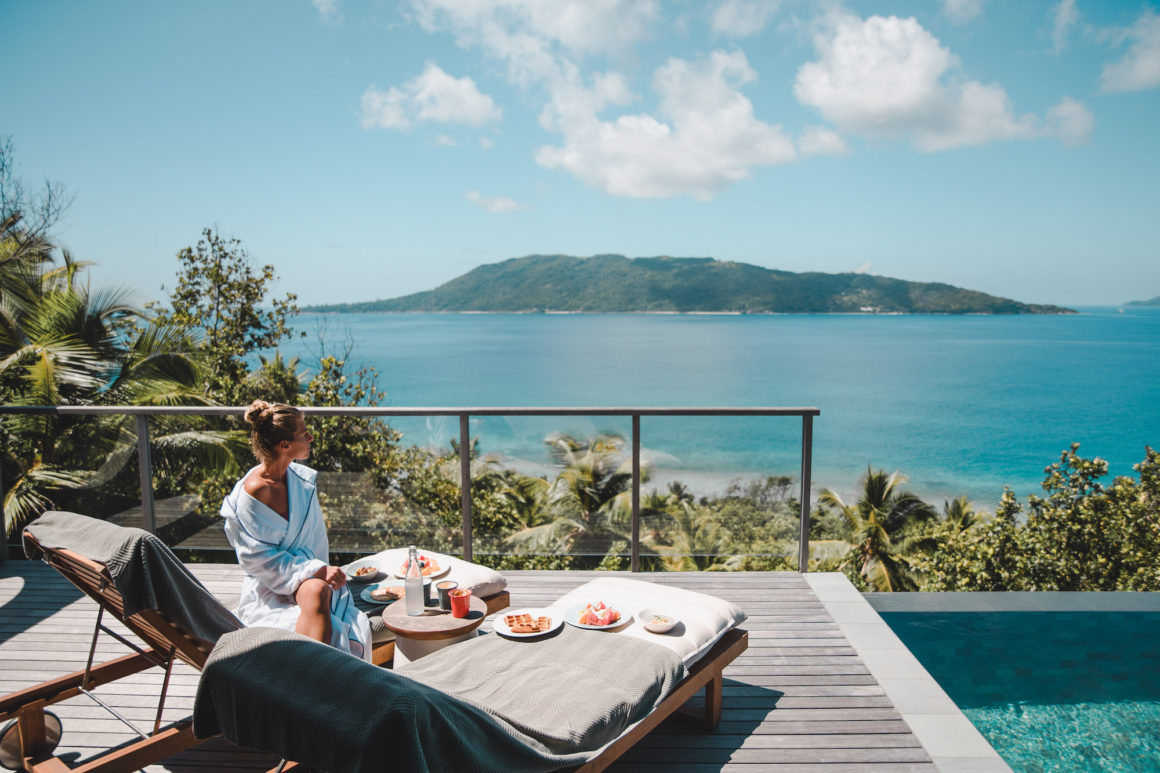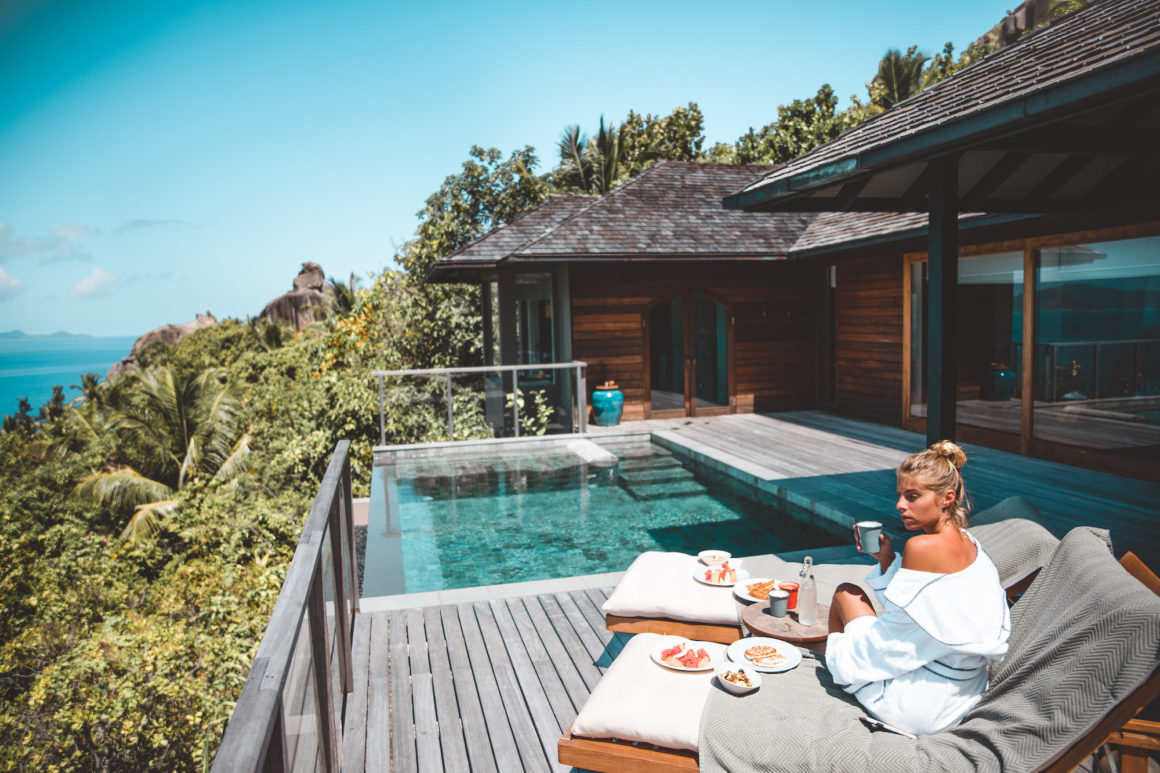 If this kind of in-room breakfast is too "normal" for you, no problem, the Six Senses Zil Pasyon has the most amazing solution: the destination breakfast *.* We got picked up at about 8:30 in the morning and headed to the island's Grand Anse. The staff prepared the cutest breakfast spot I have ever seen: right at the beach, which we had just for the two of us, absolutely private – nothing but perfect. Just have a look for yourself: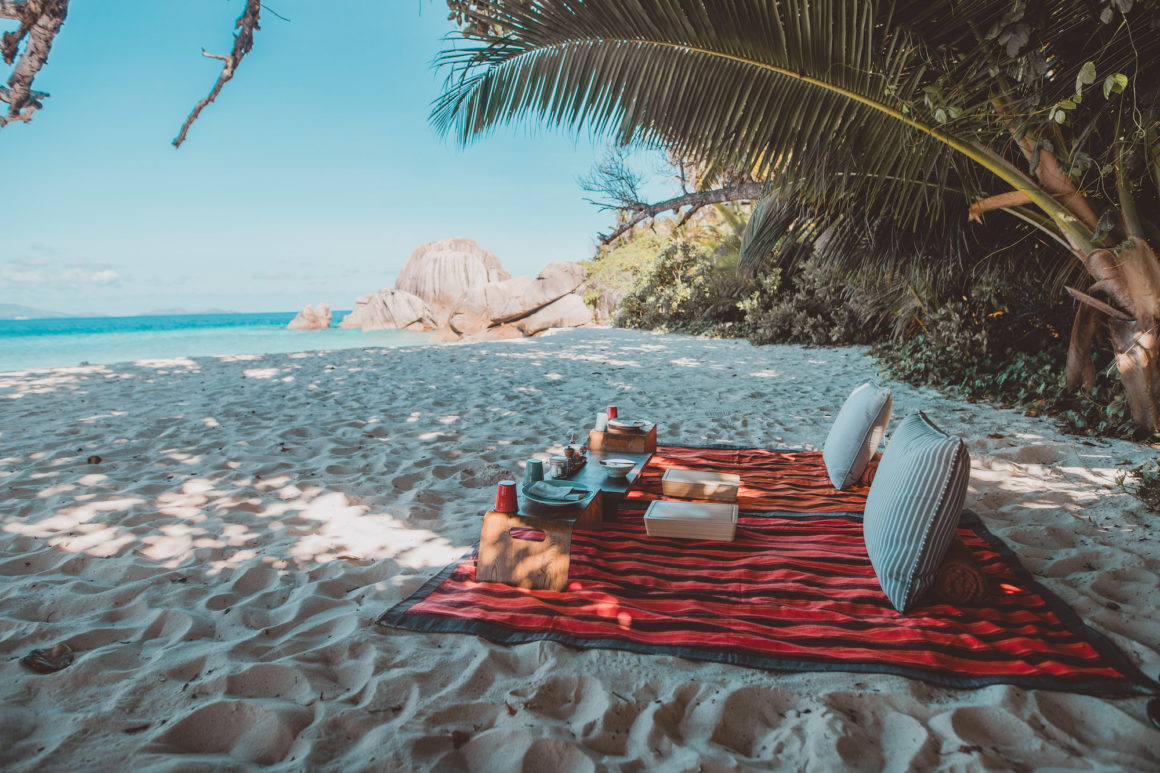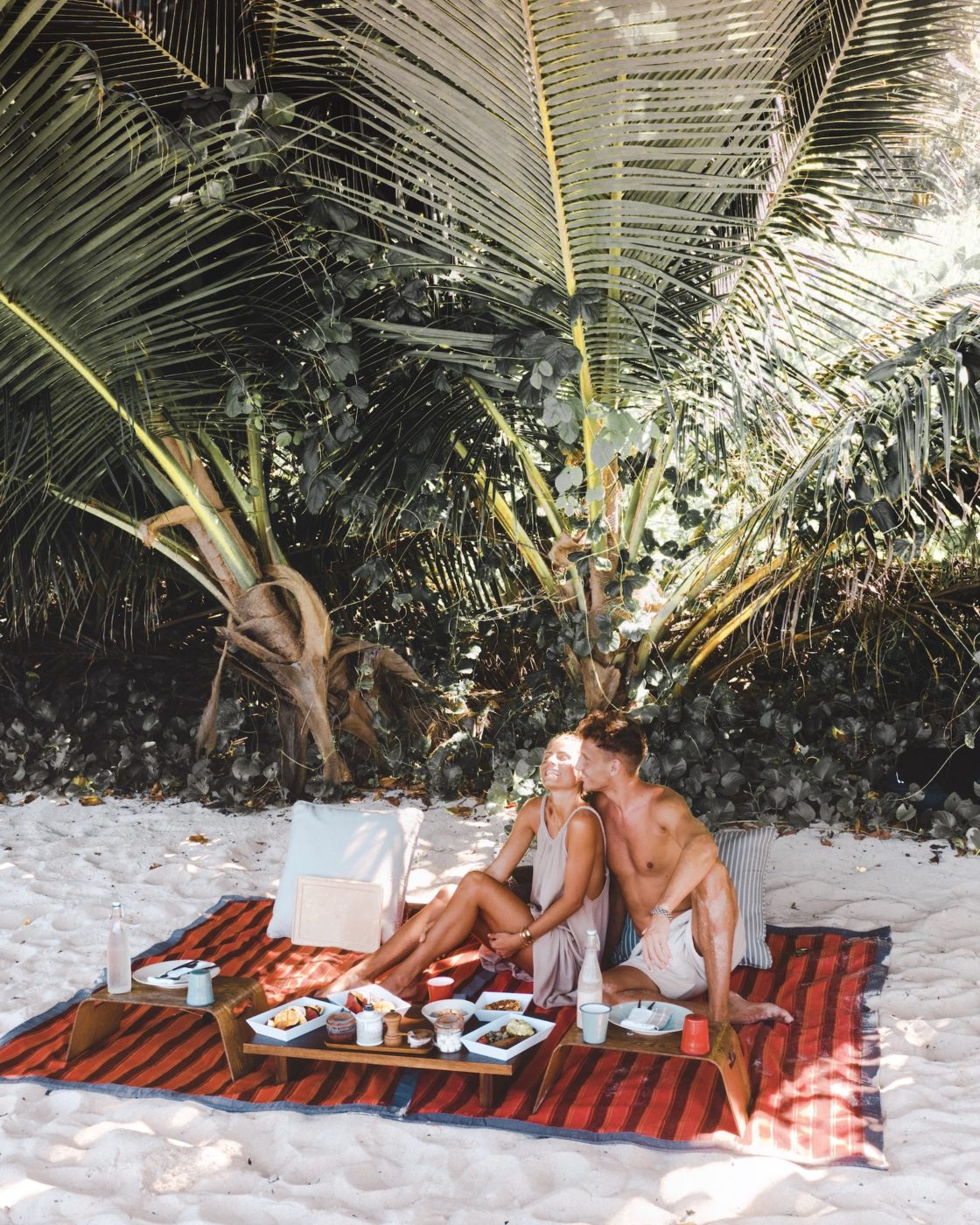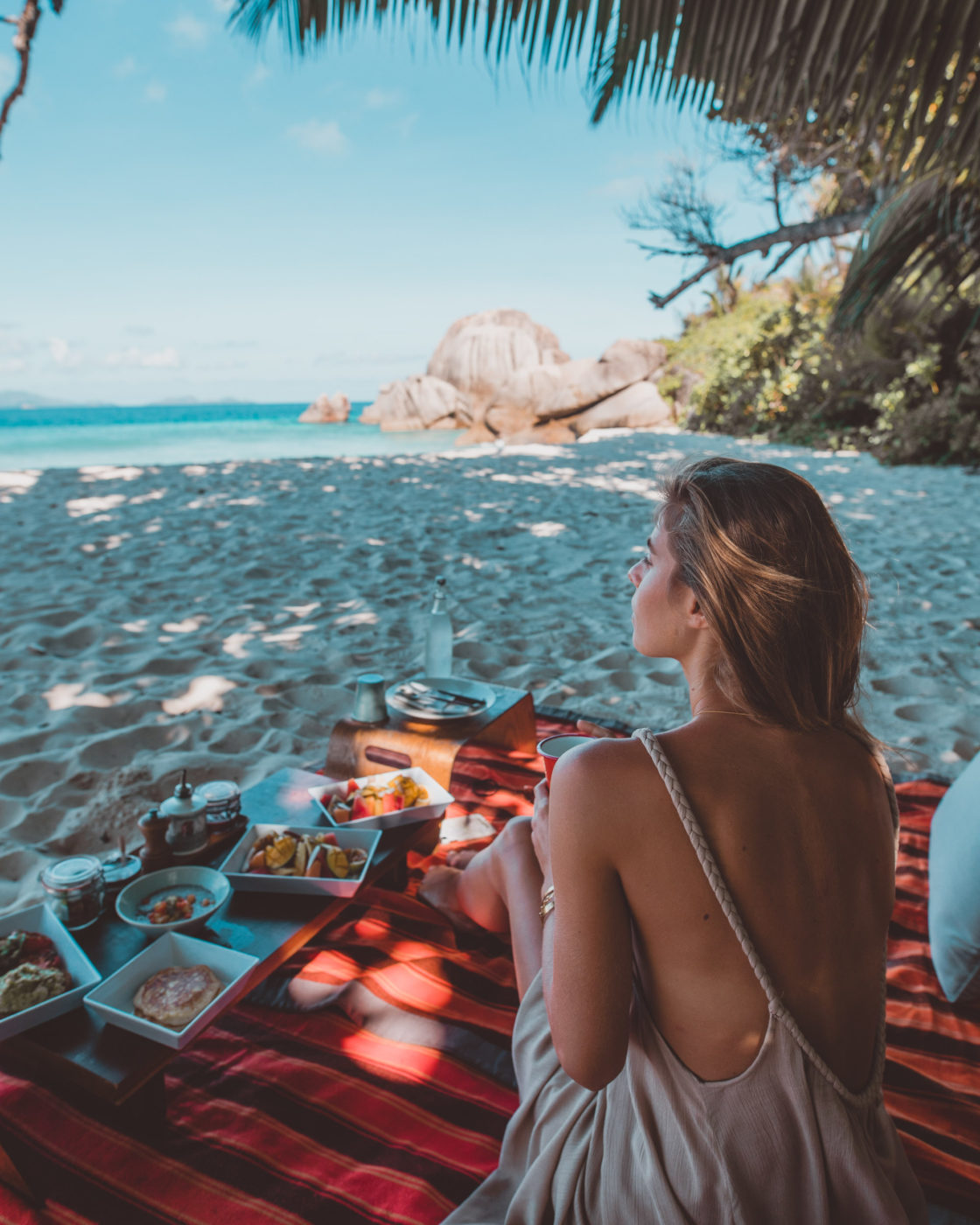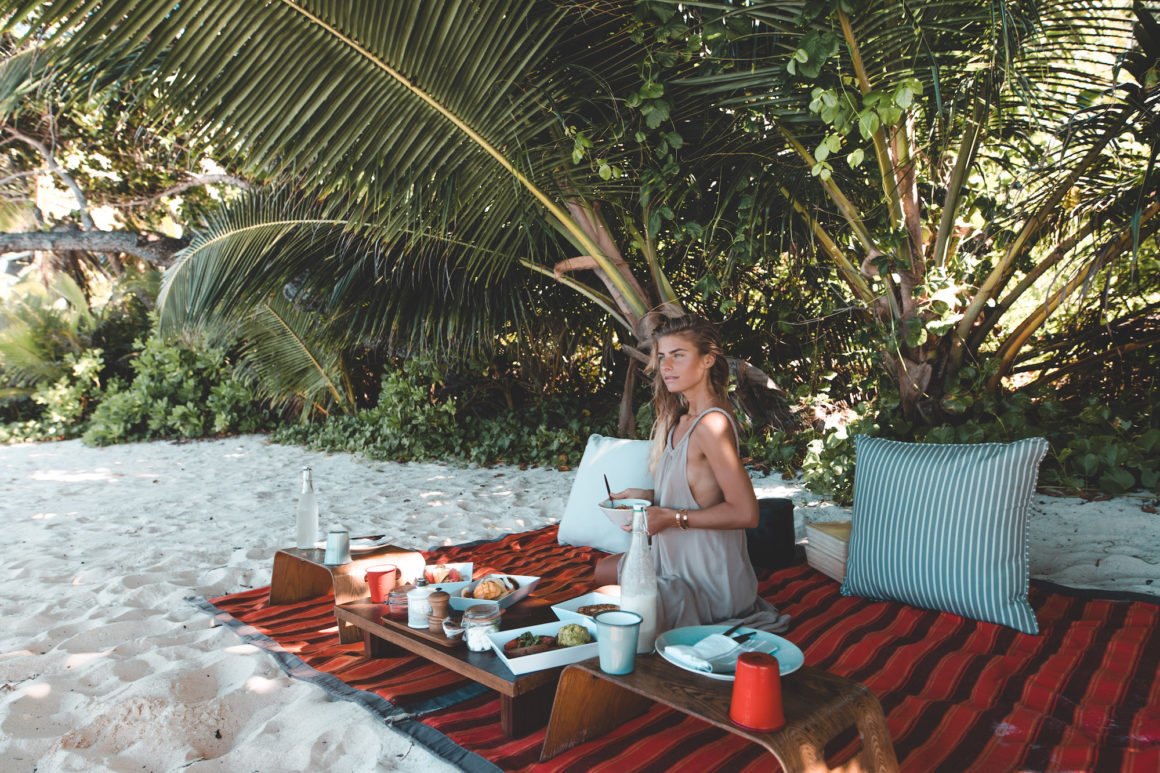 I will never ever forget that breakfast, that's for sure 🙂 Right after we started exploring that beach. We walked a few hundred meters and found a super cozy hammock right around the corner where we spent another few hours and just enjoyed that breathtaking place.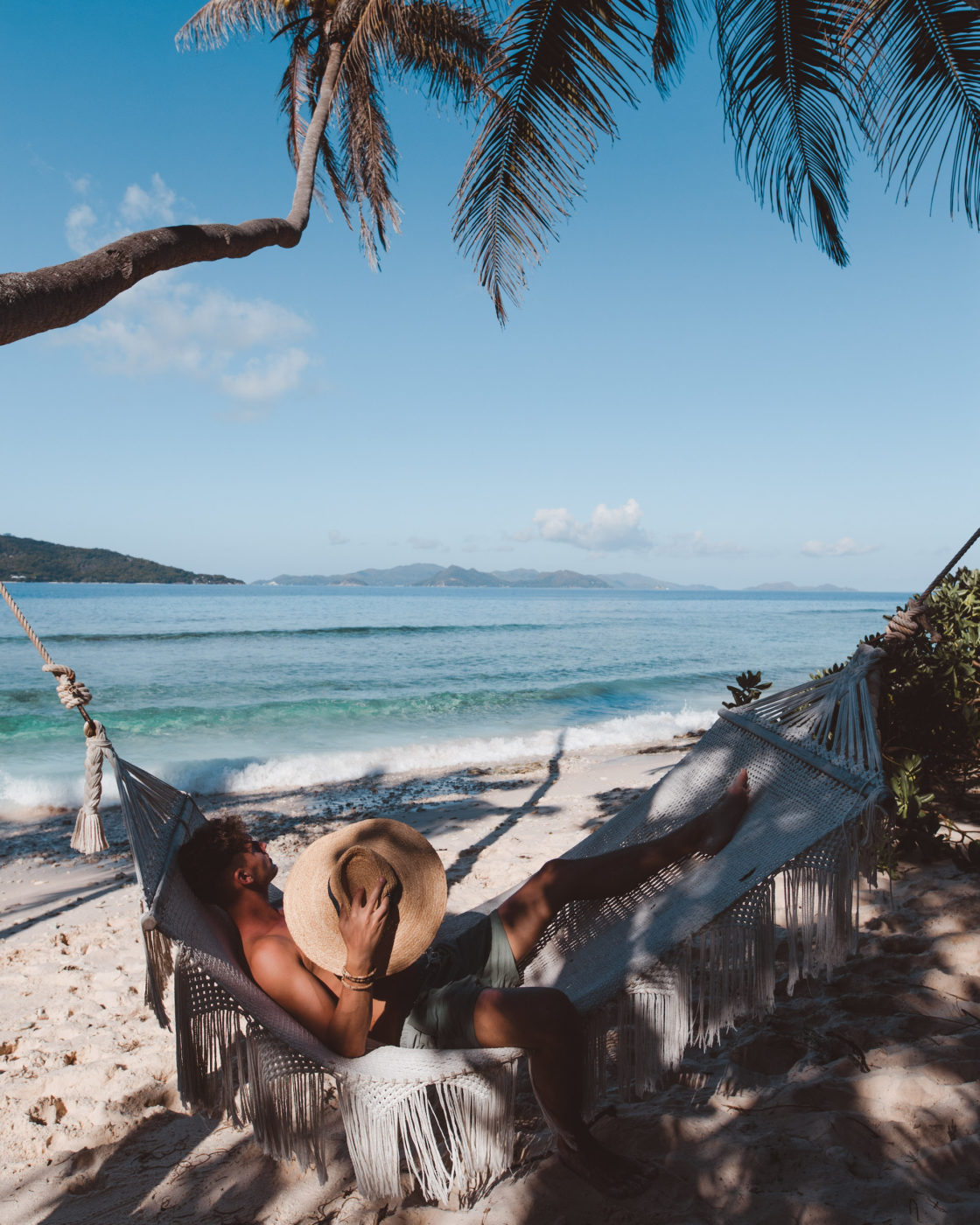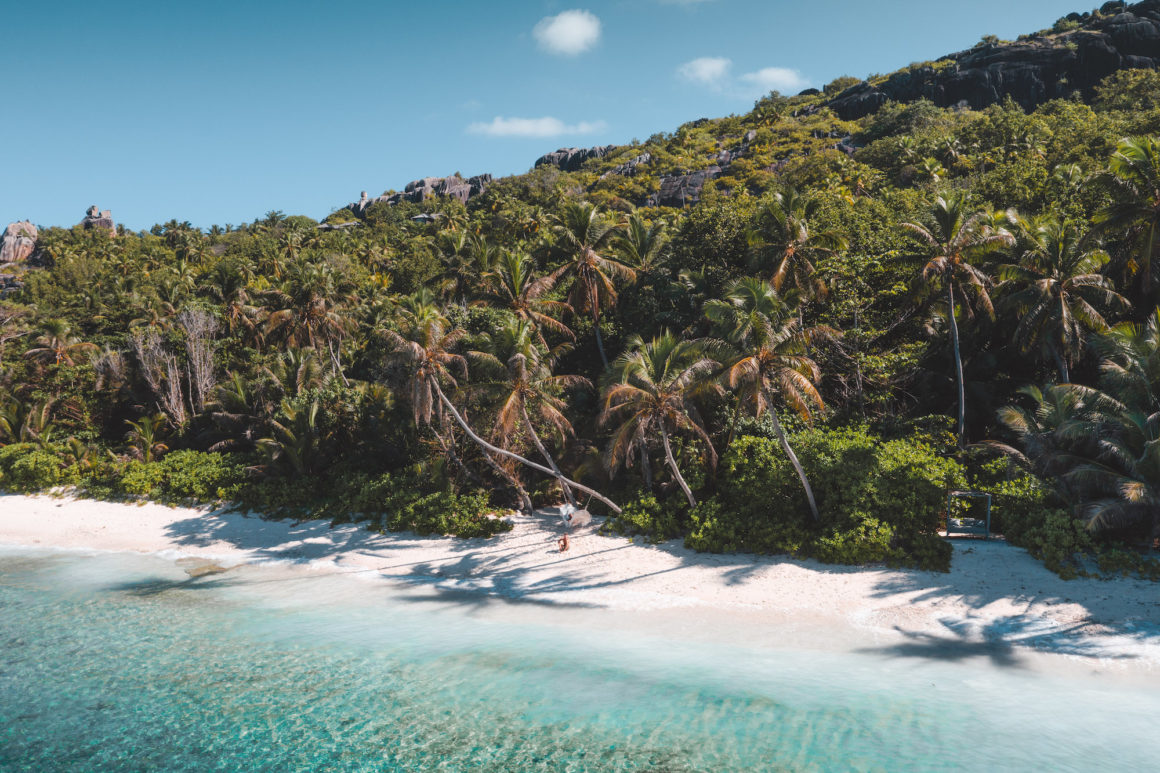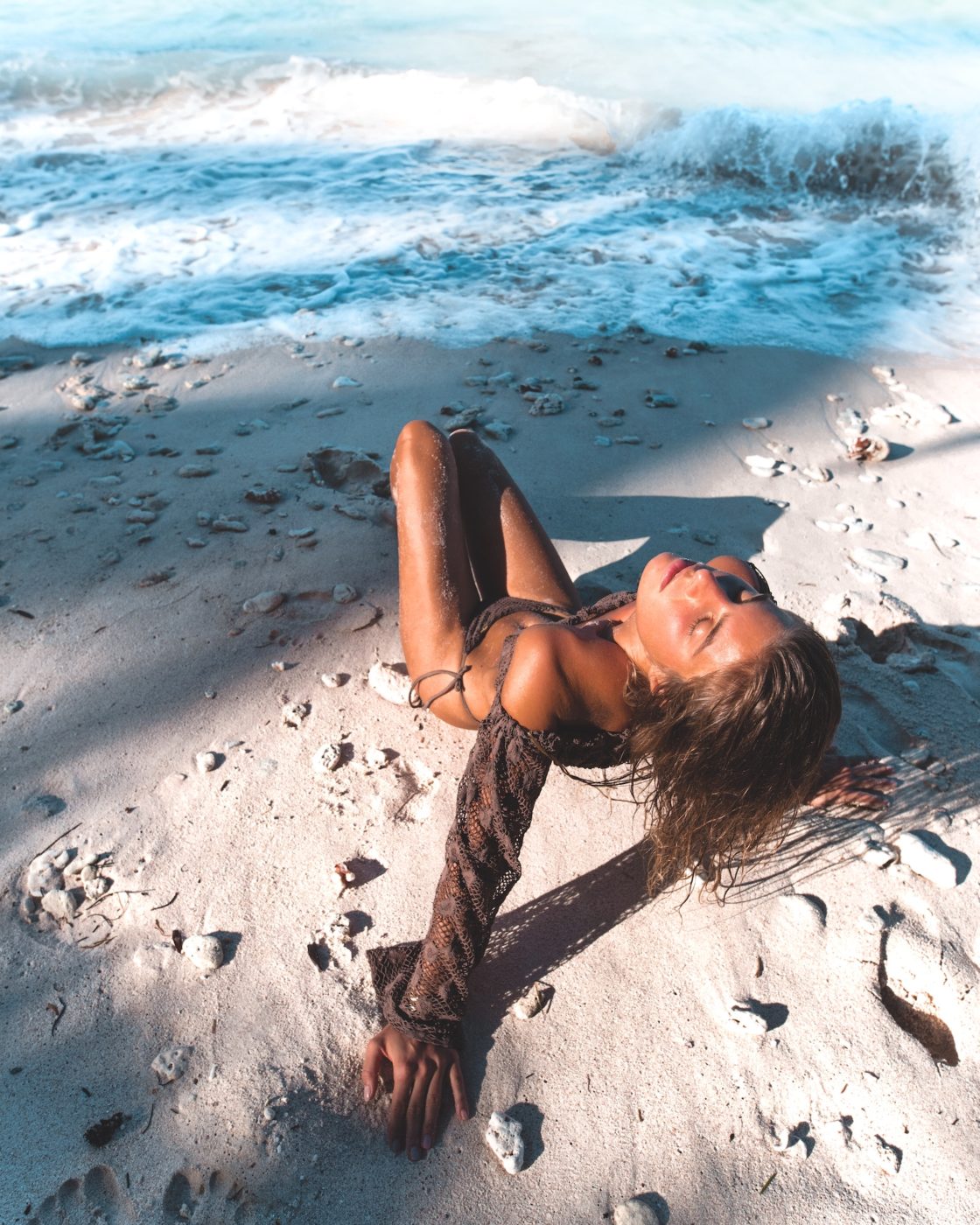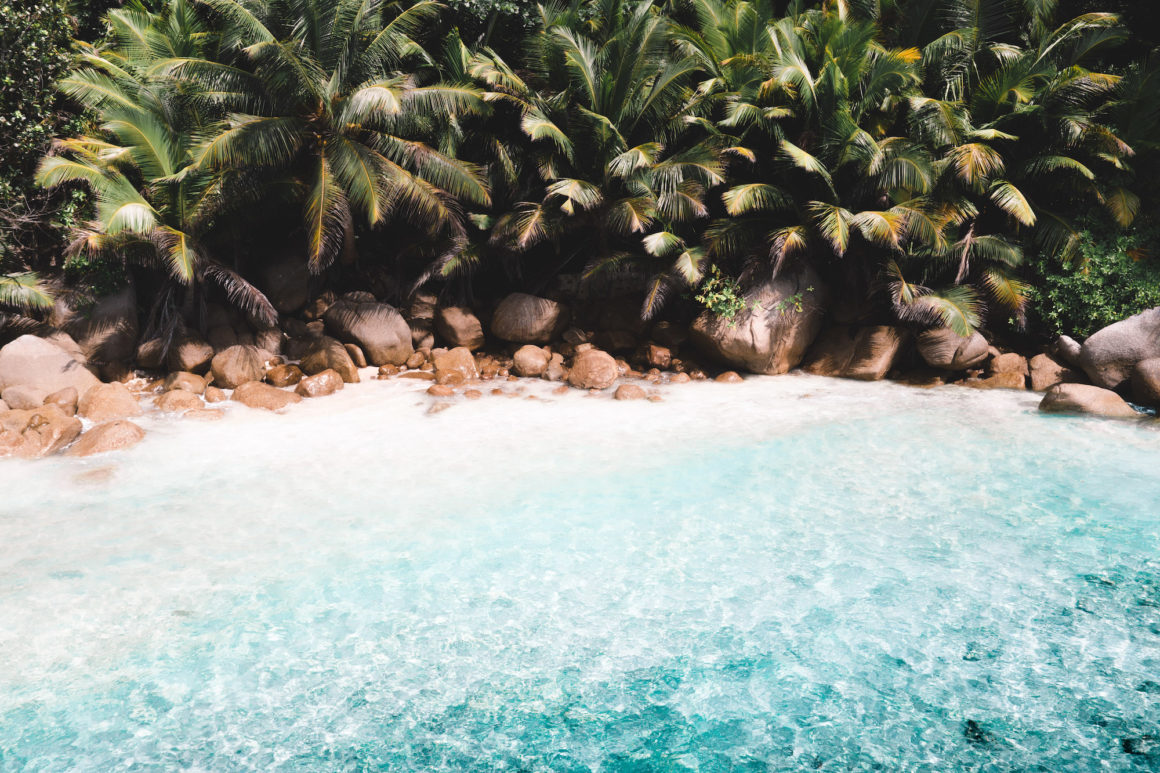 Besides all these activities and exploring the island we of course took some time off as well – could there be a better place to do so than a spa? 😛 hmmm nooo! But let me tell you right from the start, this is not a usual spa – the spa area alone could be a small village alone, the treatment rooms are like the calmest dream houses you could think of, and the pool and its view? From another world. It's just too bad that I can't show you the smell of this place with this post 😛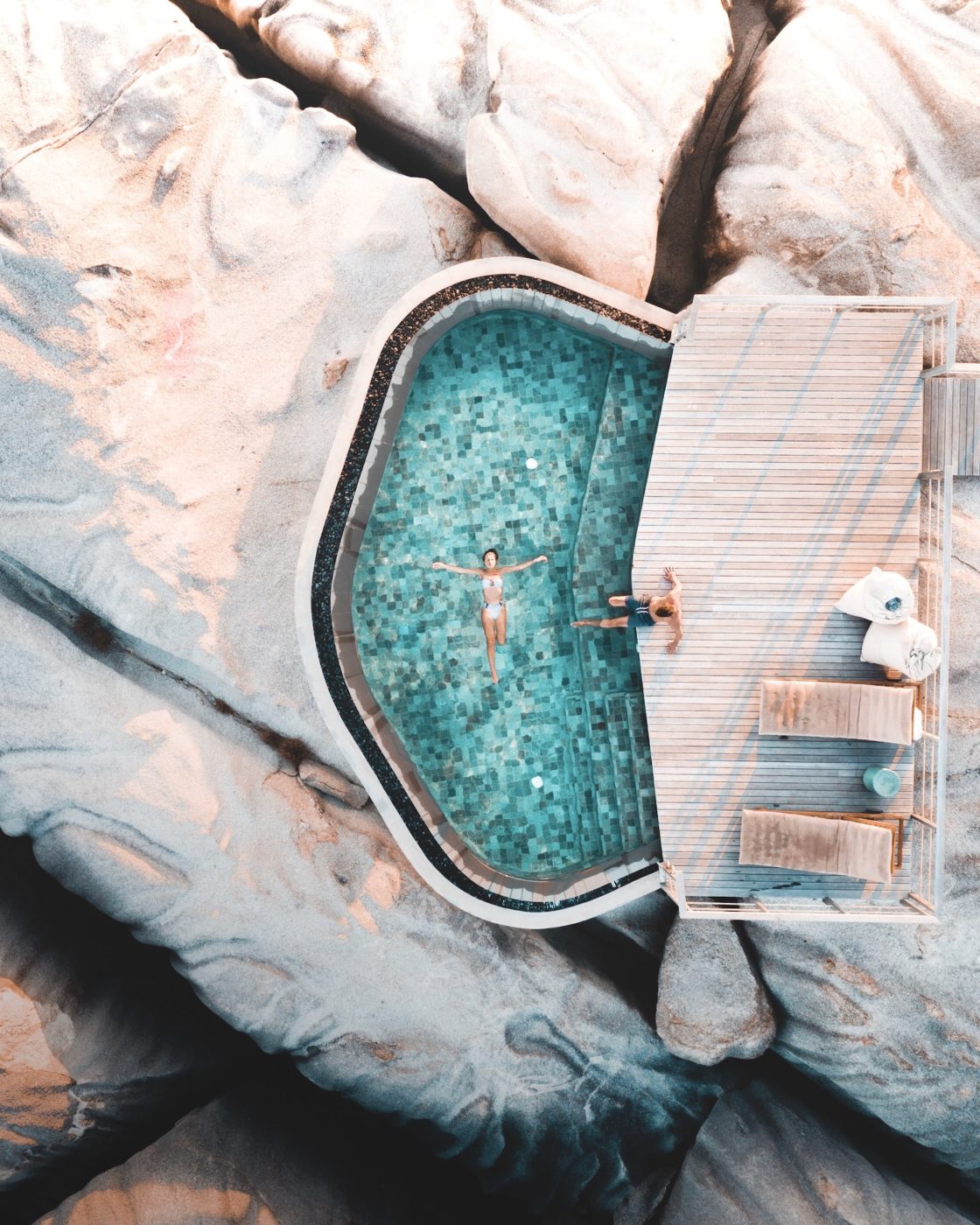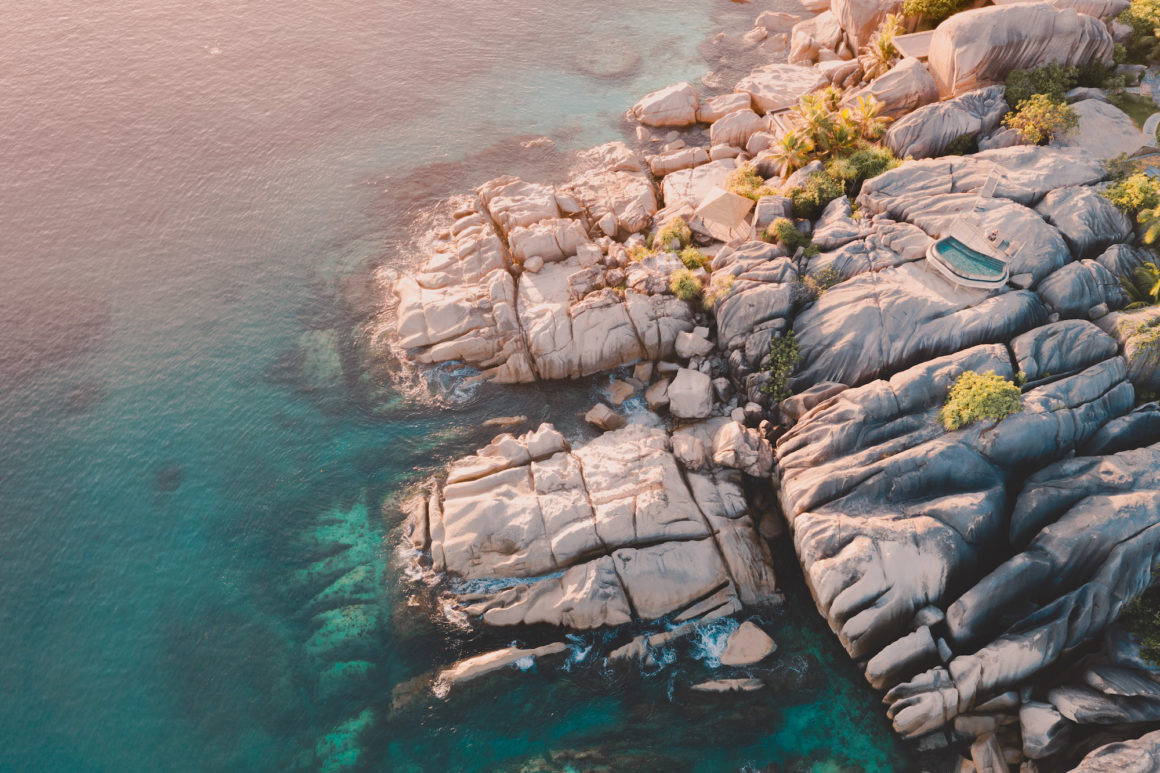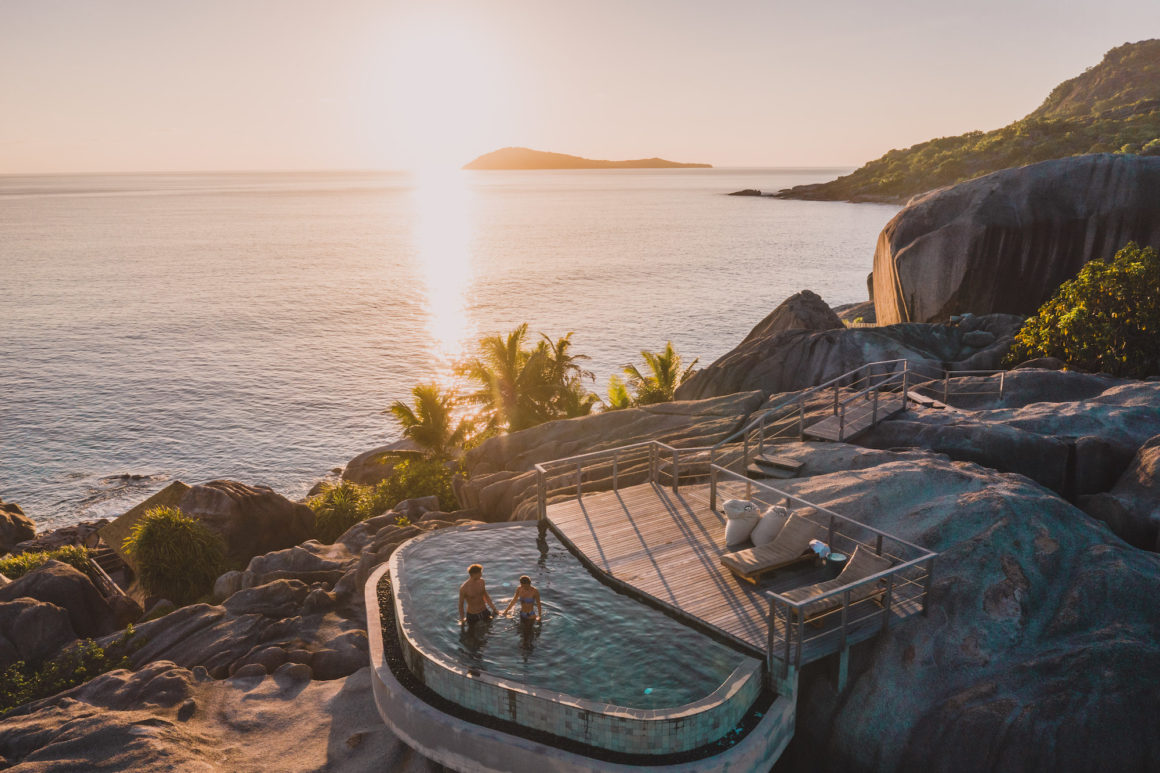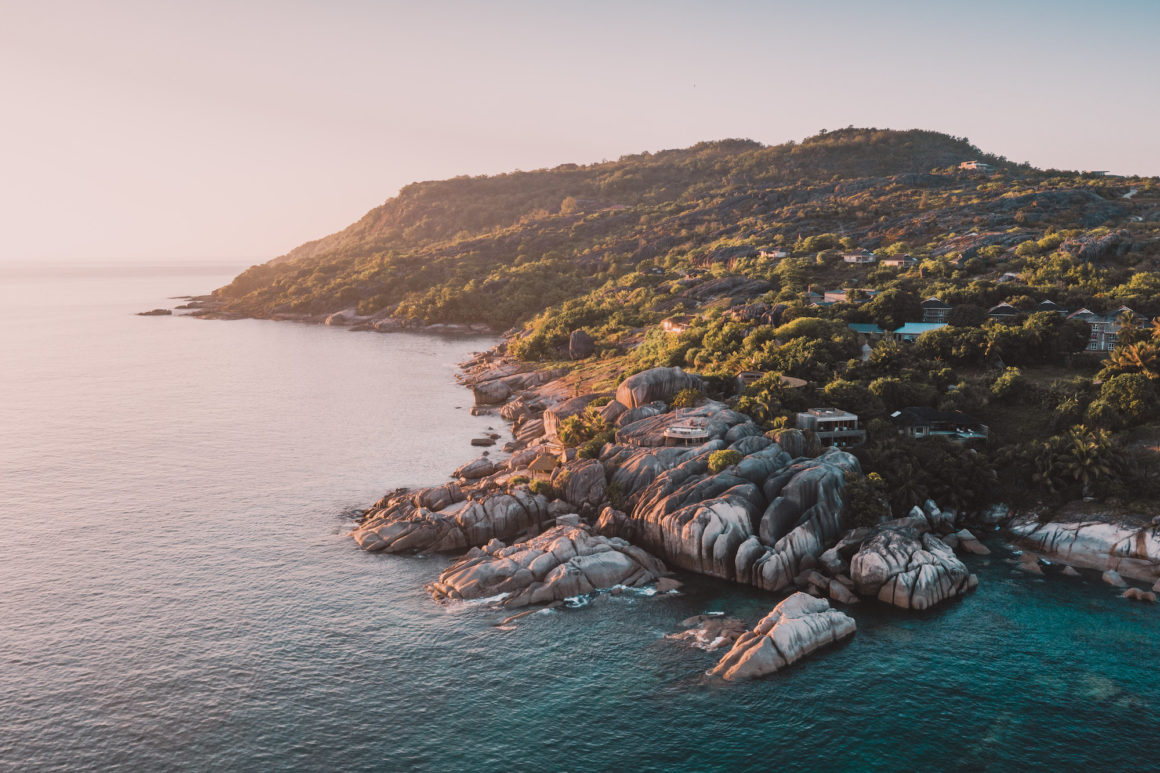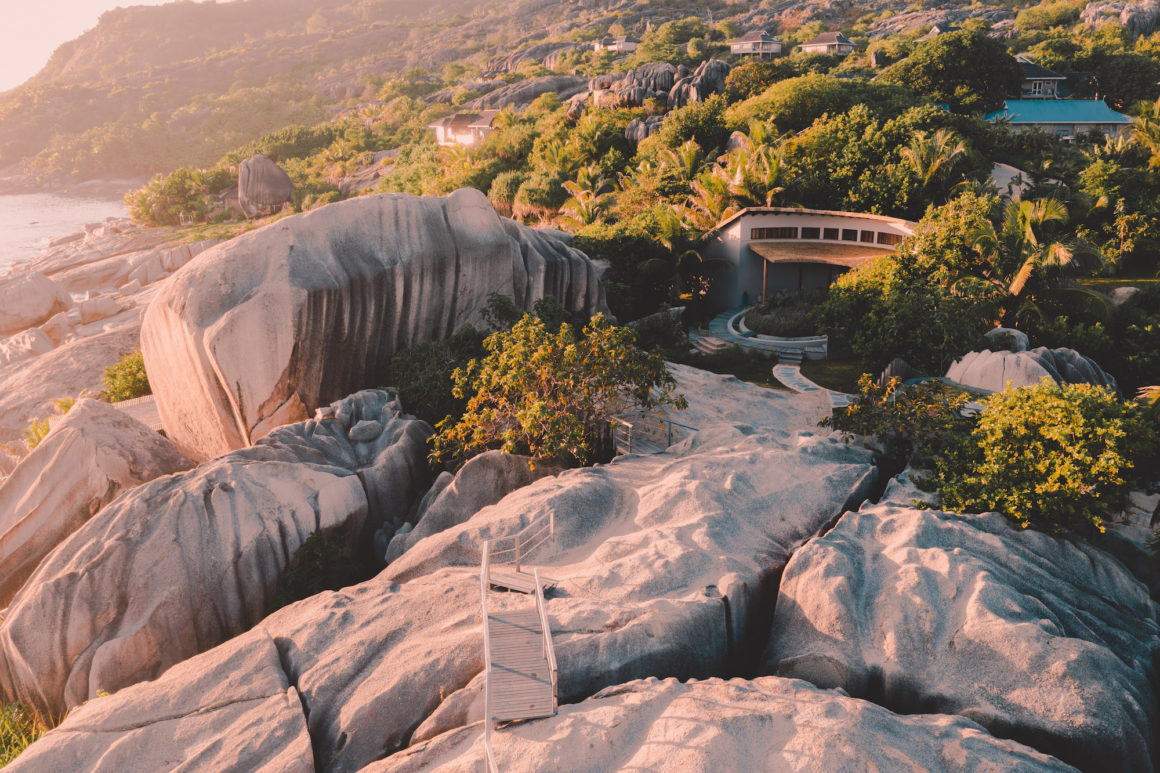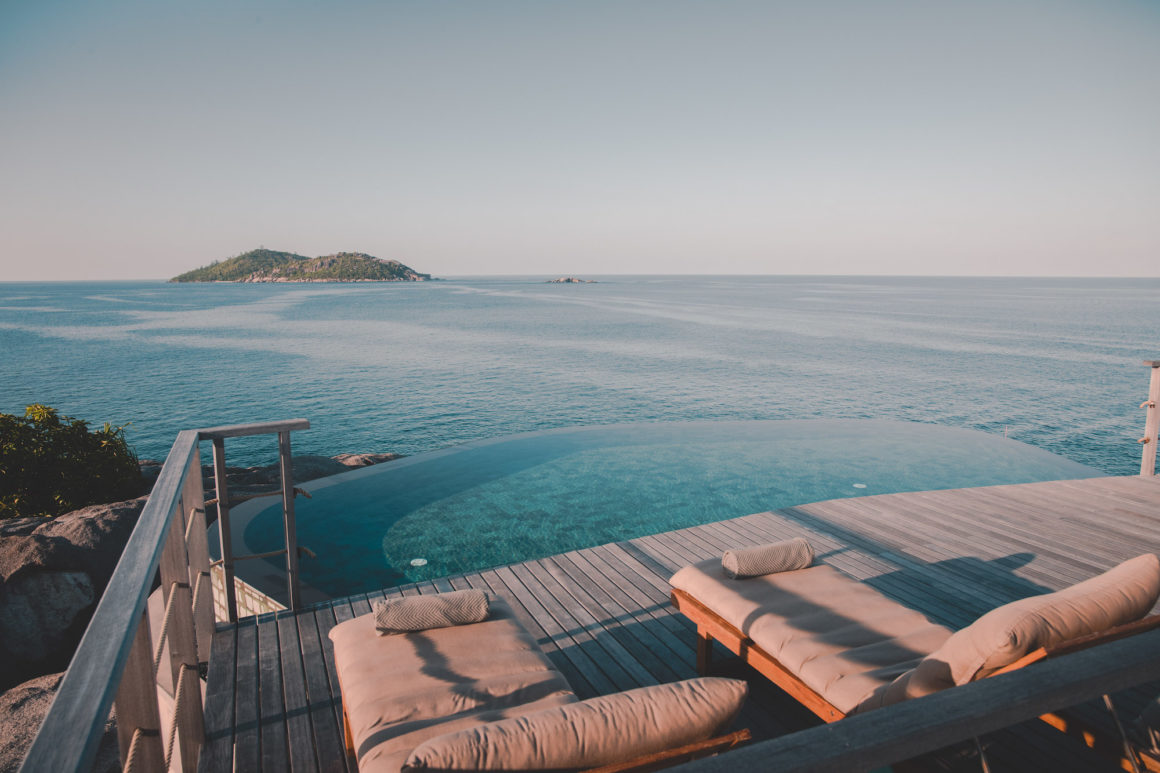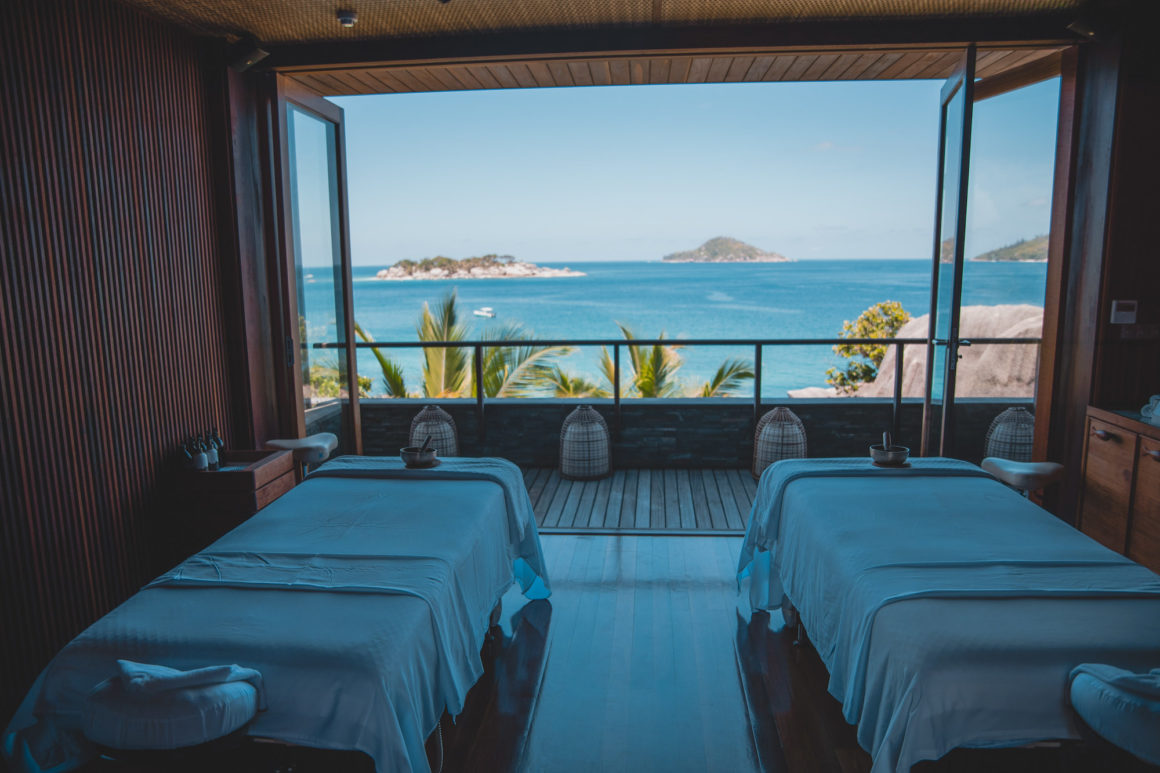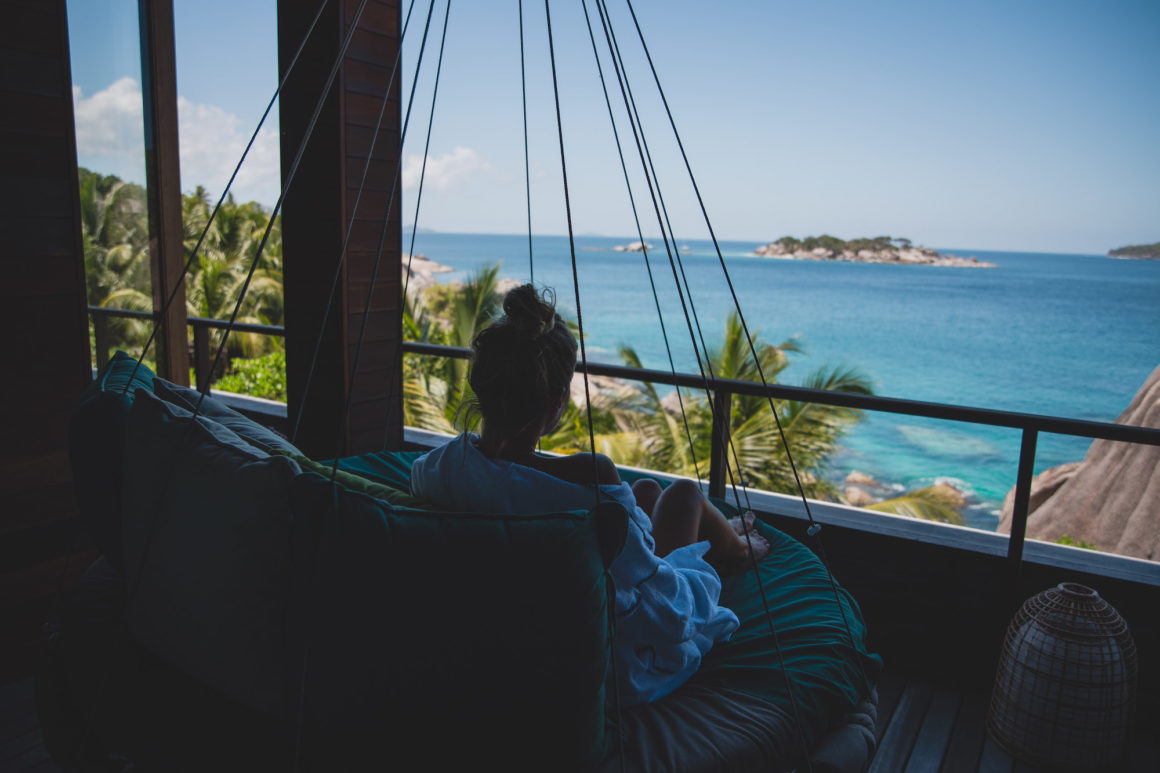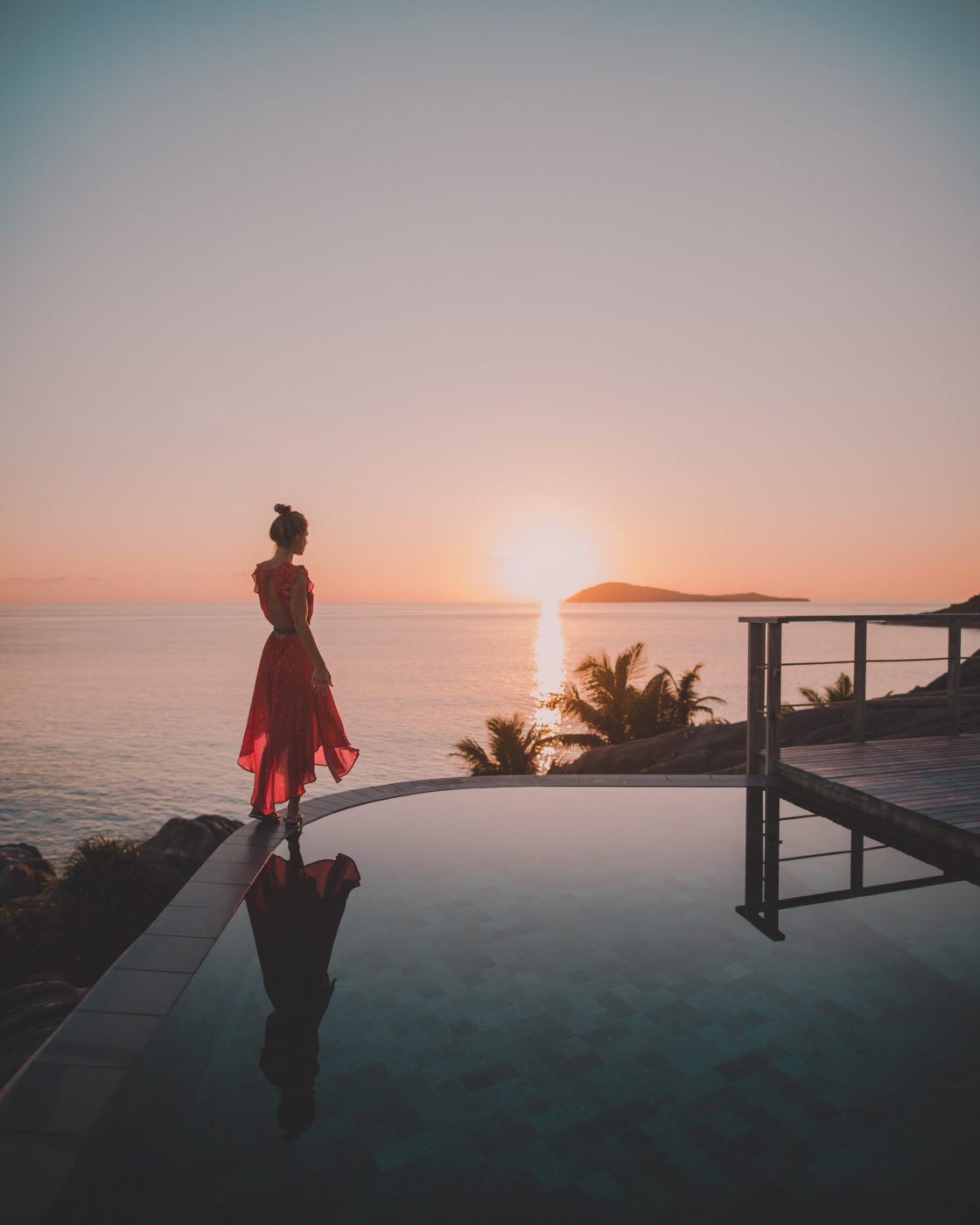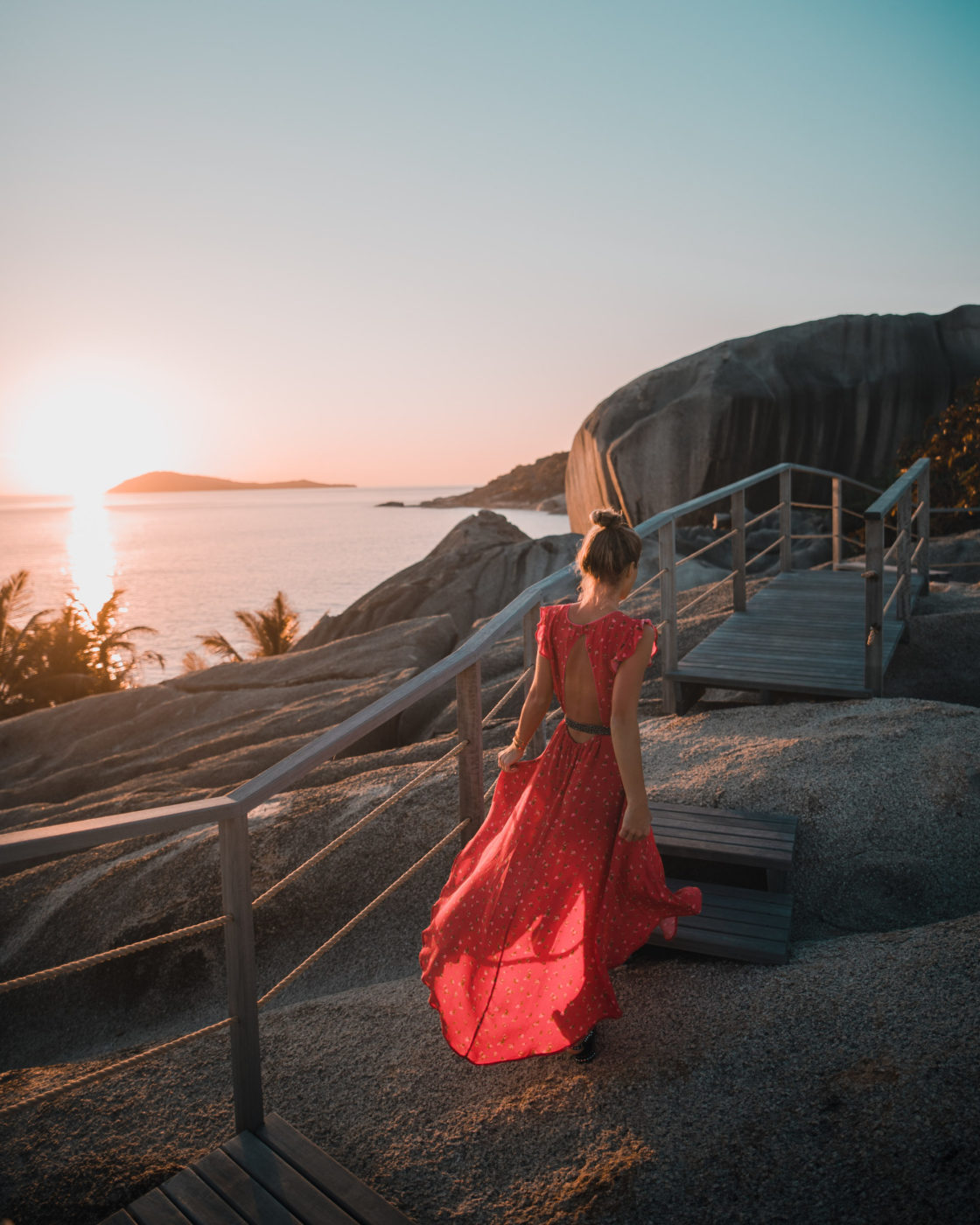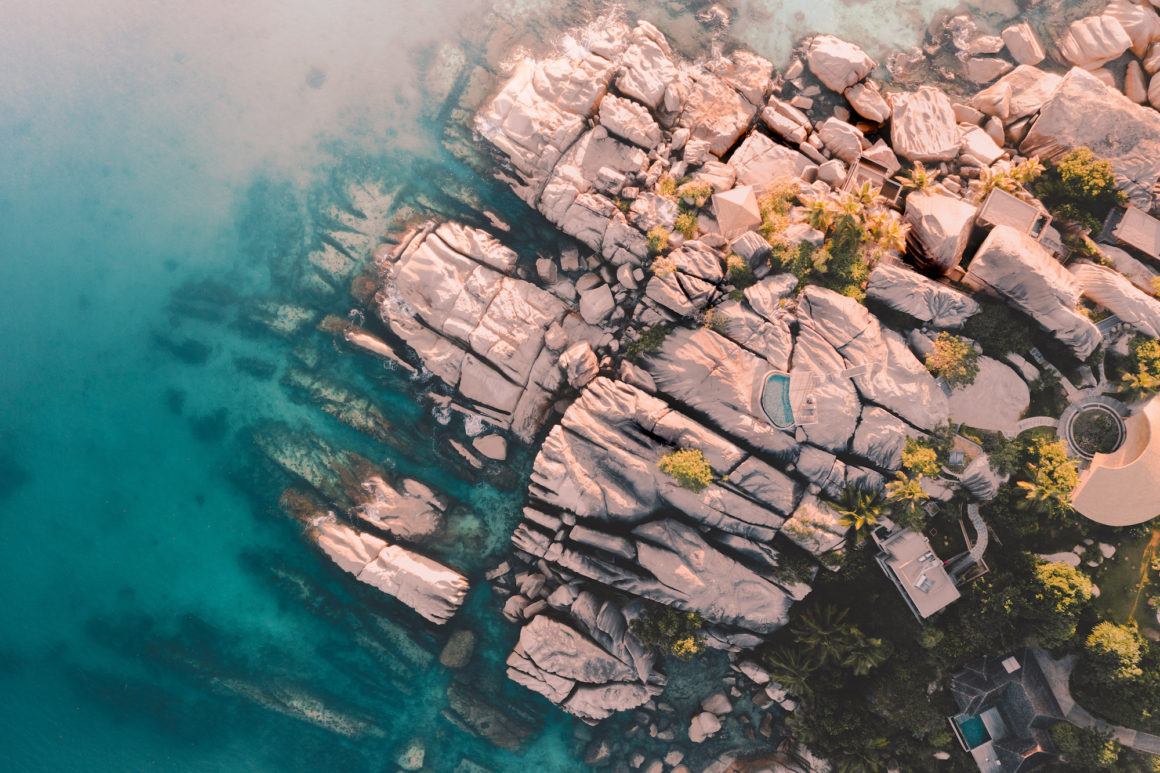 Unfortunately all trips come to an end and so this one had to end as well… but as we didn't want to leave we spontaneously extended our stay before heading home in order to have one last unforgettable Sunset dinner on top of those unreal rocks of Felicite Island overlooking the amazing landscapes of the Seychelles – again: pictures are worth more than a thousand words…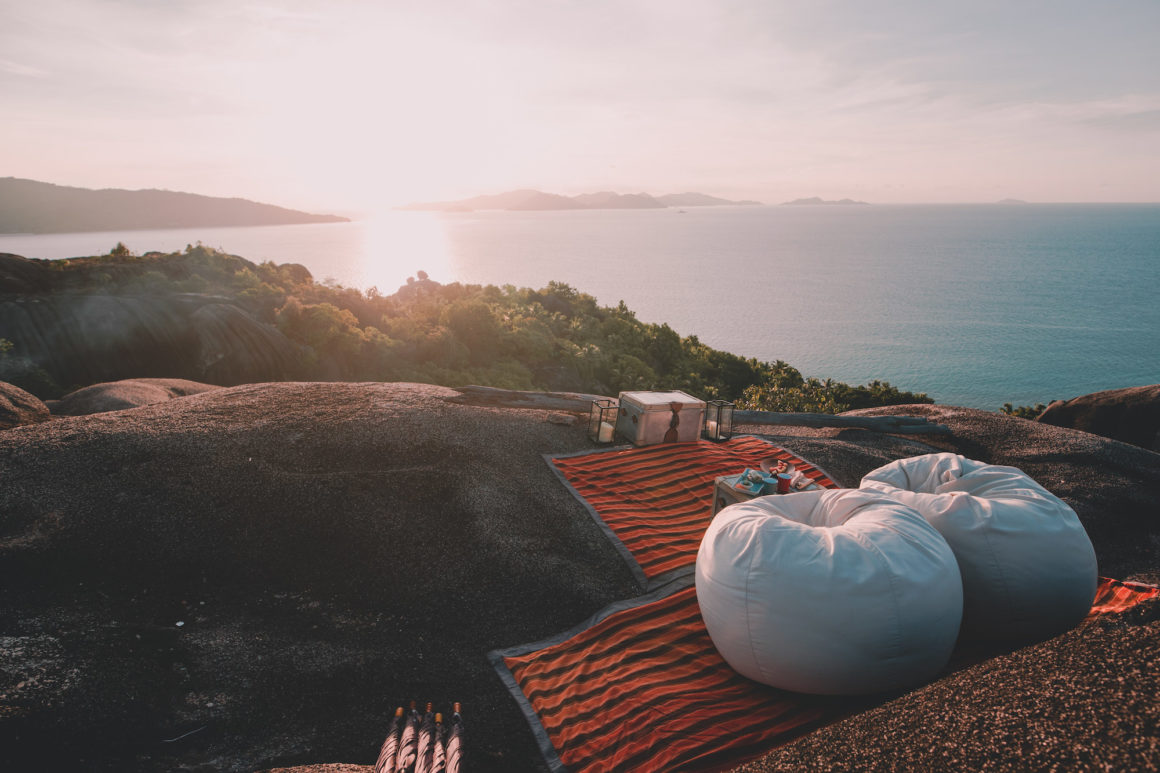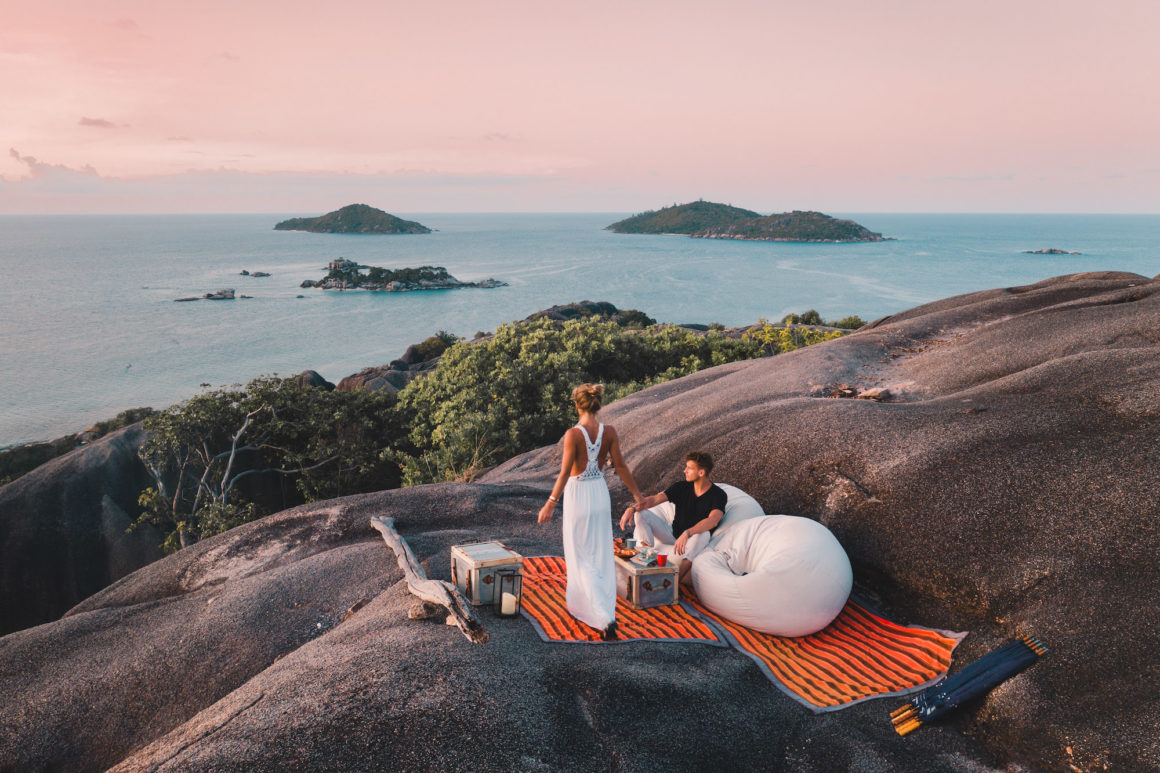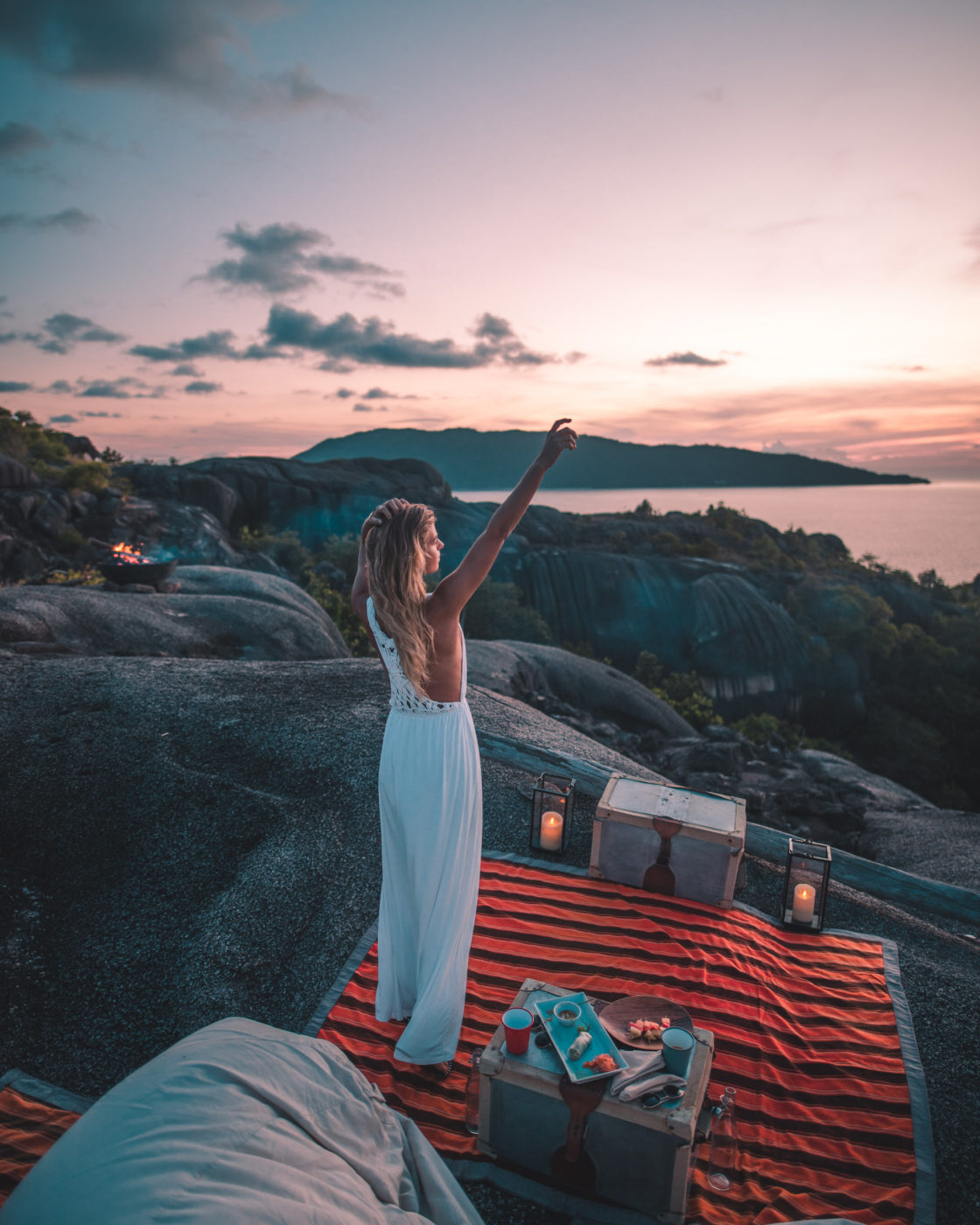 This place truly was one of my top destinations of 2018 and I am already looking forward to come back and experience even more one day! I wanna thank the whole team of Six Senses Zil Pasyon for making us feel so welcome to a home away from home – and a special thanks goes out to Bettina for making this visit possible at all! 🙂
xx Debi