Hi Loves,
Finally a new travel post!! Sorry for keeping you waiting for my Southarica Post so long, but we had so much to do during the last month that I never finished this posting – but now I did, so  here we go:
It felt so good to be back in South Africa after almost 5 years!! I have been there before and totally forgot how much I missed it. In this post I gonna talk about our stays in South Africa: from Capetown into the bush!
Hi ihr Lieben,
endlich mal wieder ein Travel Beitrag. Entschuldigt bitte die Verspätung, dieser Post sollte eigentlich schon lääängst online sein! Hier kommt er nun endlich:
Es war einfach unbeschreiblich schön nach fast 5 Jahren wieder zurück nach Südafrika zu kommen. Ich hab total vergessen, wie sehr ich es vermisst habe! Heute erzähle ich Euch von unseren Unterkünften i Südafrika: von Kapstadt bis in den afrikanischen Bush!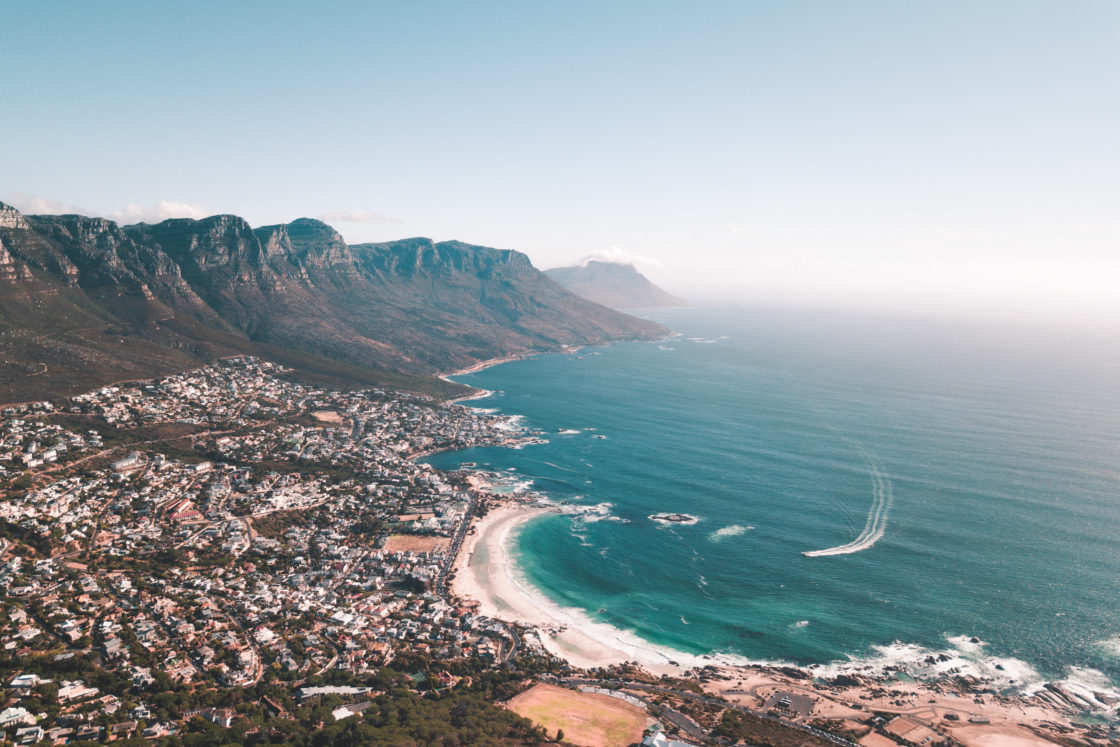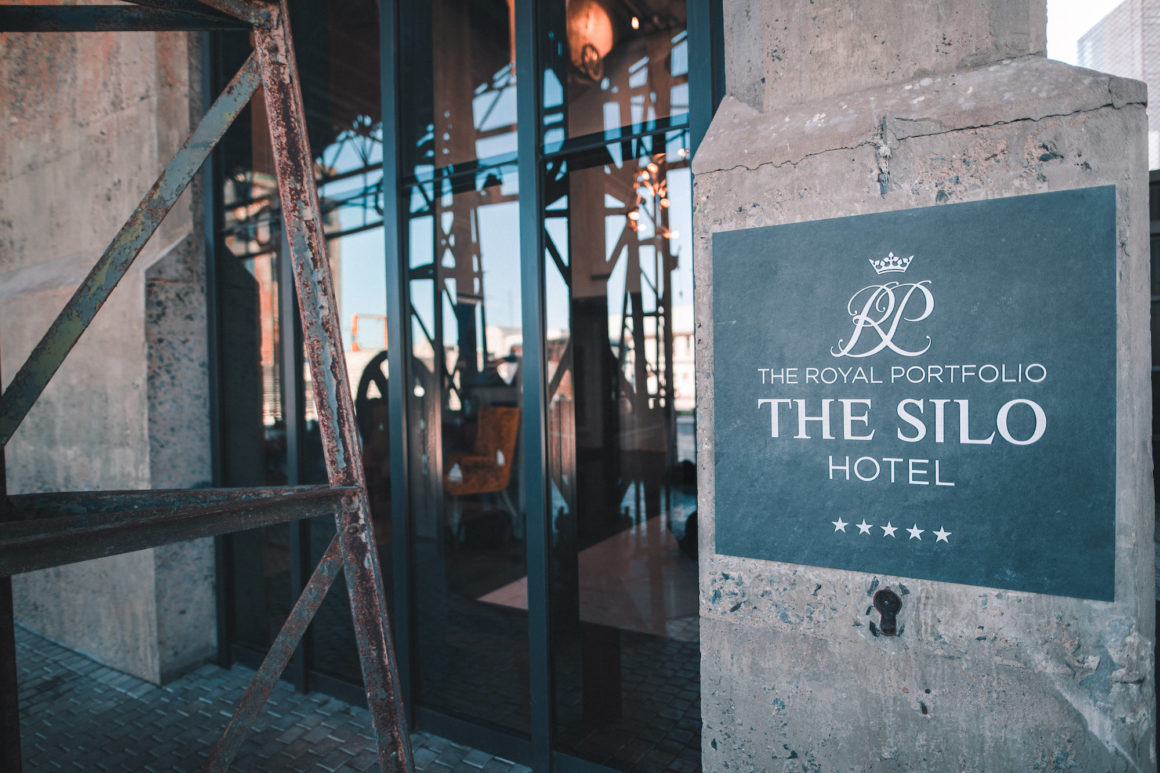 The most beautiful and special hotel with the most amazing view in Cape town? Definitely the Silo Hotel. This beautiful building and it's architecture is breathtaking! Never been to such a photogenic hotel room before. I mean… those windows! Check out the photos and you will see what I mean 🙂
Das schönste und besonderste Hotel mit dem krassesten View in Kapstadt? Definitiv das Silo Hotel. Dieses tolle Gebäude und seine Architektur ist einfach atemberaubend. Ich war echt schon in vielen Hotels, aber solch ein fotogenenes Zimmer hatte ich bisher noch nie. Ich meine… schaut Euch diese Fenster an! 🙂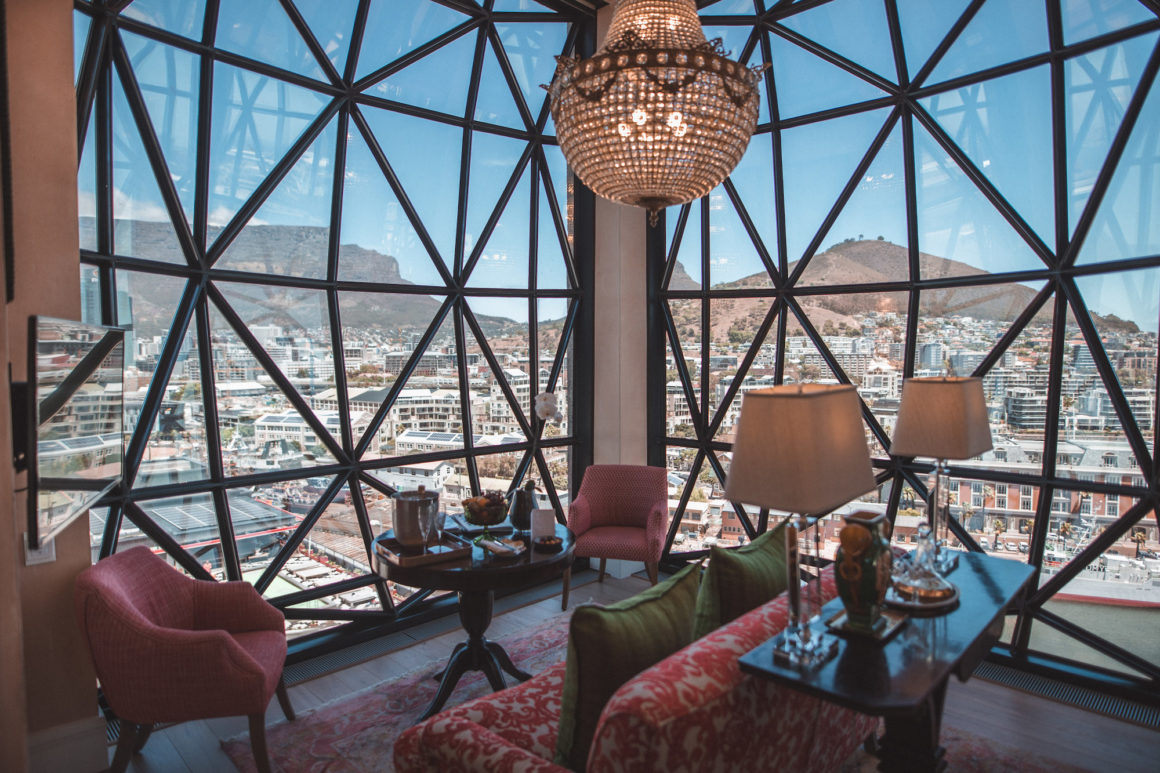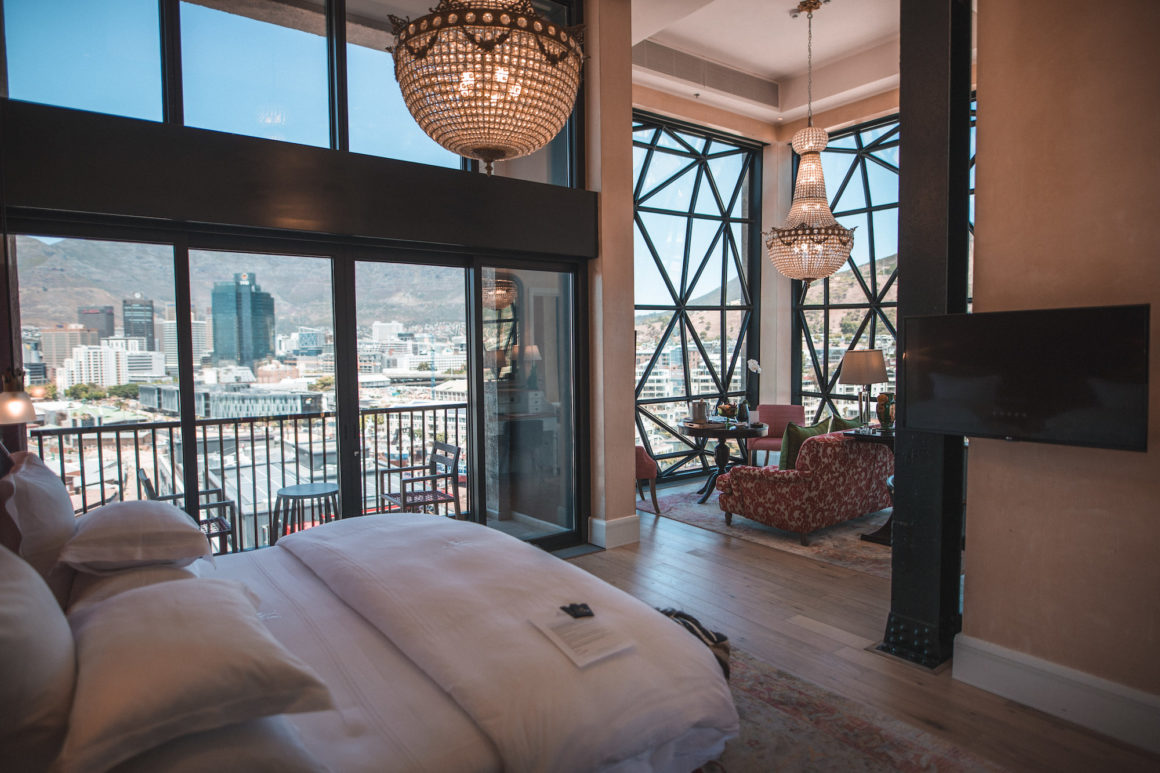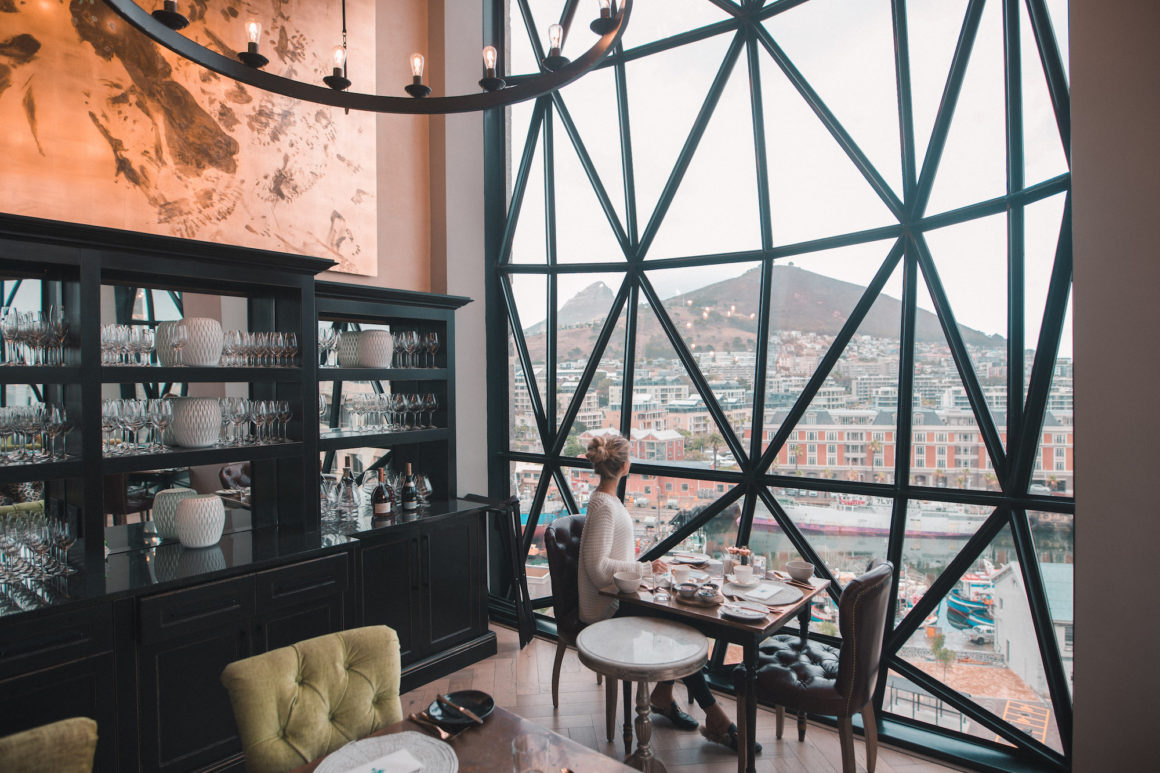 During our stay in the beginning of February the water situation in Capetown was dramatic. I never could have imagined this kind of situation before ('cause it's always enough rain in Europe 😉 – but the hotel itself informed all guests about it. That's the reason why I did NOT take a bath in this beautiful bathtub. The view is goals!! Definitely a reason to come back in the future!!
Während unserer Reise Anfang Februar war die Wasserknappheit in Kapstadt wirklich erschreckend. Ich konnte mir solch eine Situation vorher nie vorstellen (da es in Europa immer genug regnet ;)). Daher habe ich natürlich auch KEIN Bad in dieser unglaublichen Badewanne genommen – die Aussicht ist GOALS!! Aufjedenfall ein Grund irgendwann nochmal dieses Tolle Hotel zu besuchen.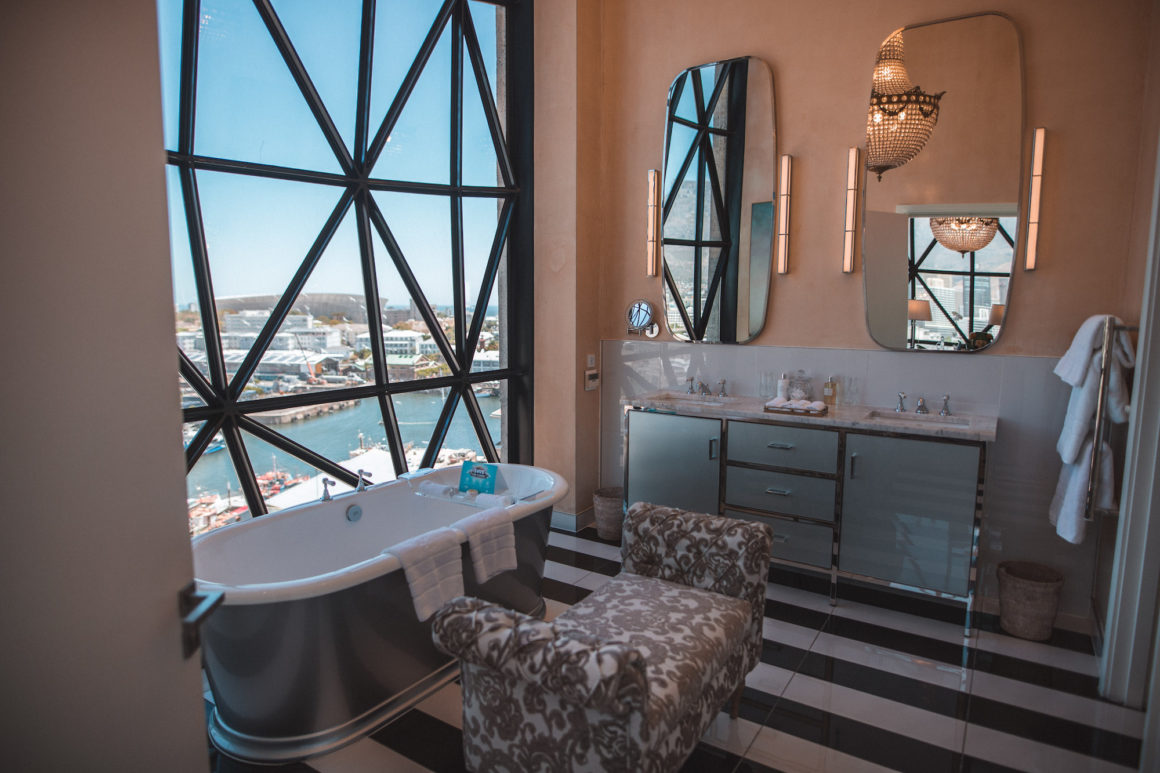 As I was just talking about views… just take a quick look at the rooftop view during sunset. The best place with a nice view over cape town and the table mountain, lions head and signal hill in the background!
Wo wir gerade von Views sprechen… guckt euch dieses Rooftop bei Sonnenuntergang an. Der perfekte Spot um den Sonnenuntergang zu genießen, mit Aussicht über ganz Kapstadt und dem Tafelberg, dem Lionshead und Signalhill im Hintergrund – was will man mehr?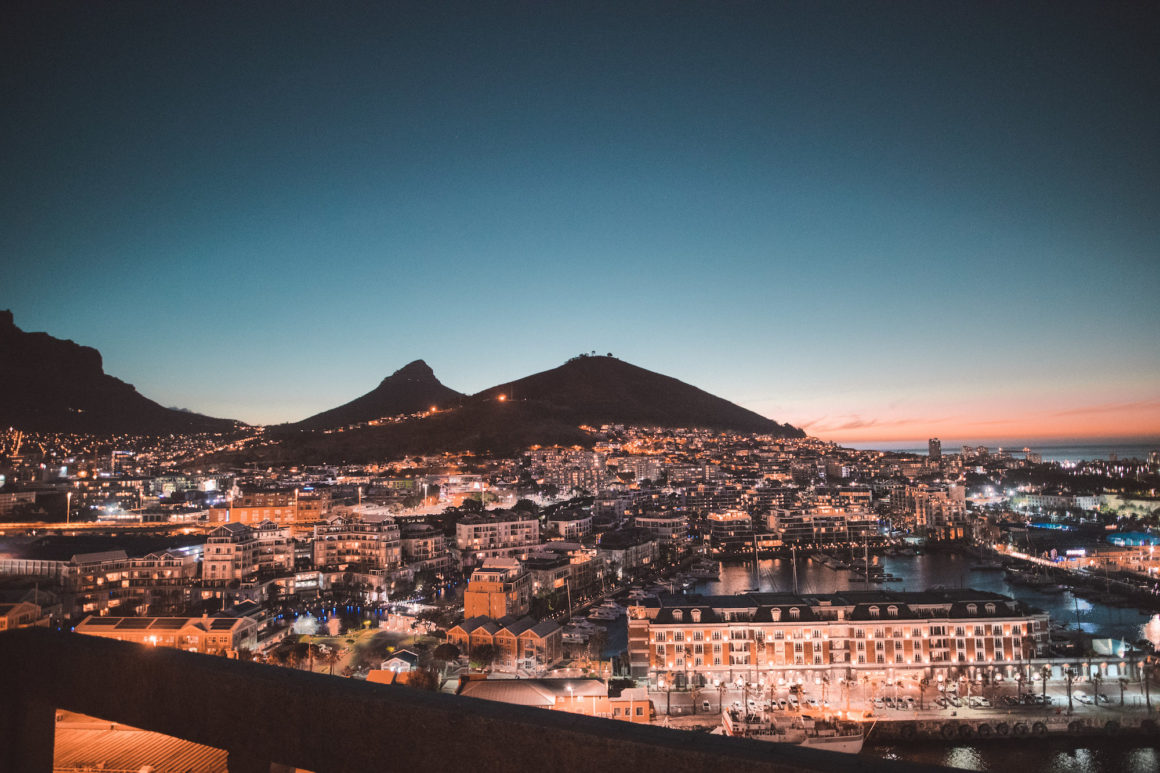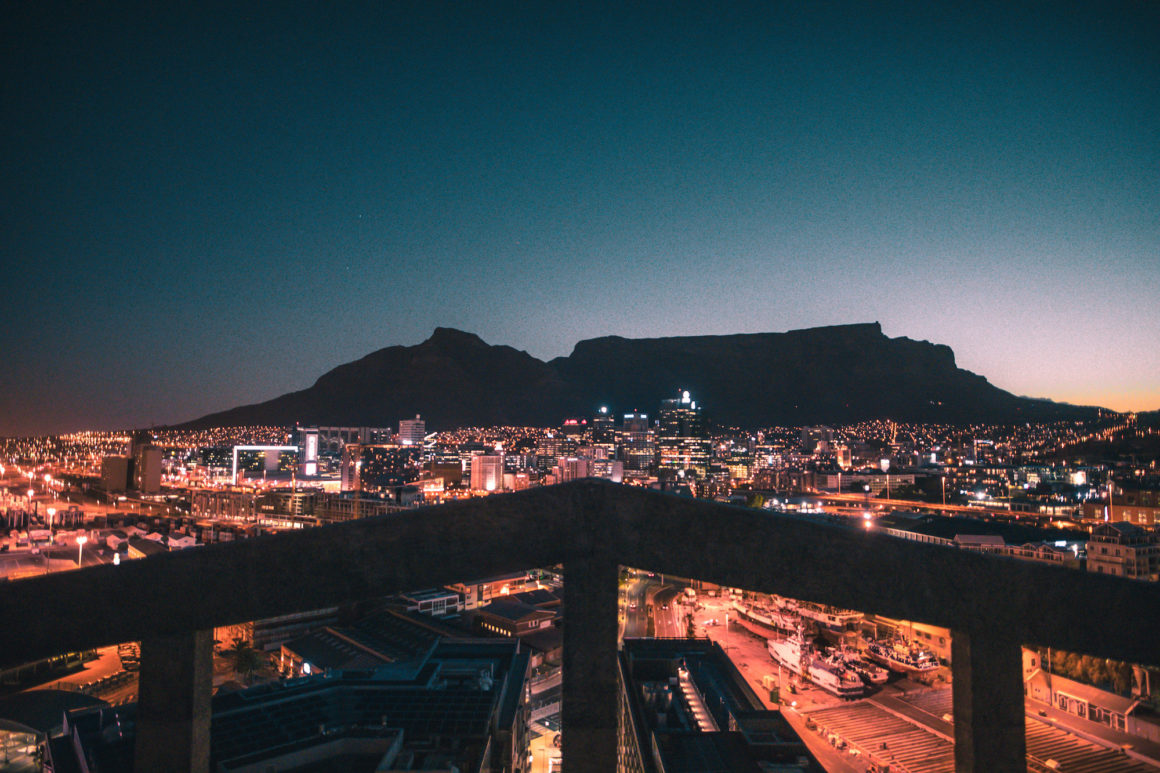 After 10 days in Capetown we headed to our next stop: from Capetown to Jo'burg and from Jo'burg into the bush: the Royal Malewane Lodge. Such an amazing and super exclusive property located in the middle of the wilderness. The view out of our room (which was more a villa than a room) was breathtaking. There was a waterspot right in front of our balcony. Sometimes some elephants came around and enjoyed taking a bath next to our terrace. I can't put the feelings I had in this moment in words. Just overwhelming and pure happiness!
Nach 10 Tagen Kapstadt ging es wieder zu unserem nächsten Stop: von Kapstadt nach Jo'burg und Jo'burg rein in den Bush: zur Royal Malewane Lodge – ein wunderschönes kleines Hotel, mitten in der Wildnis. Unsere Aussicht aus dem Zimmer war gigantisch!! Wir hatten täglich Besuch von Riesen Horden Elefanten, die sich an der Wasserstelle vor unserem Balkon erfrischt haben !! Dieses Gefühl kann ich garnicht beschreiben. Ich war so überwältigt, als mich ein Paar Elefanten sogar an unserem Pool besucht haben!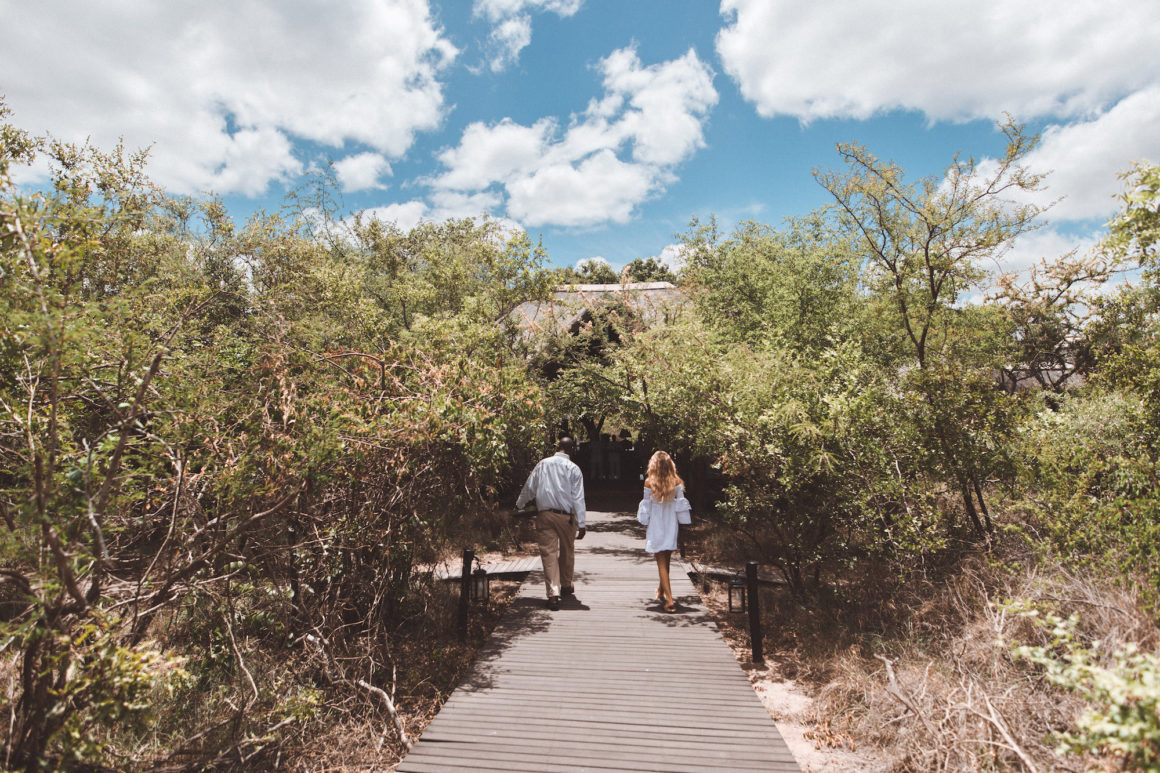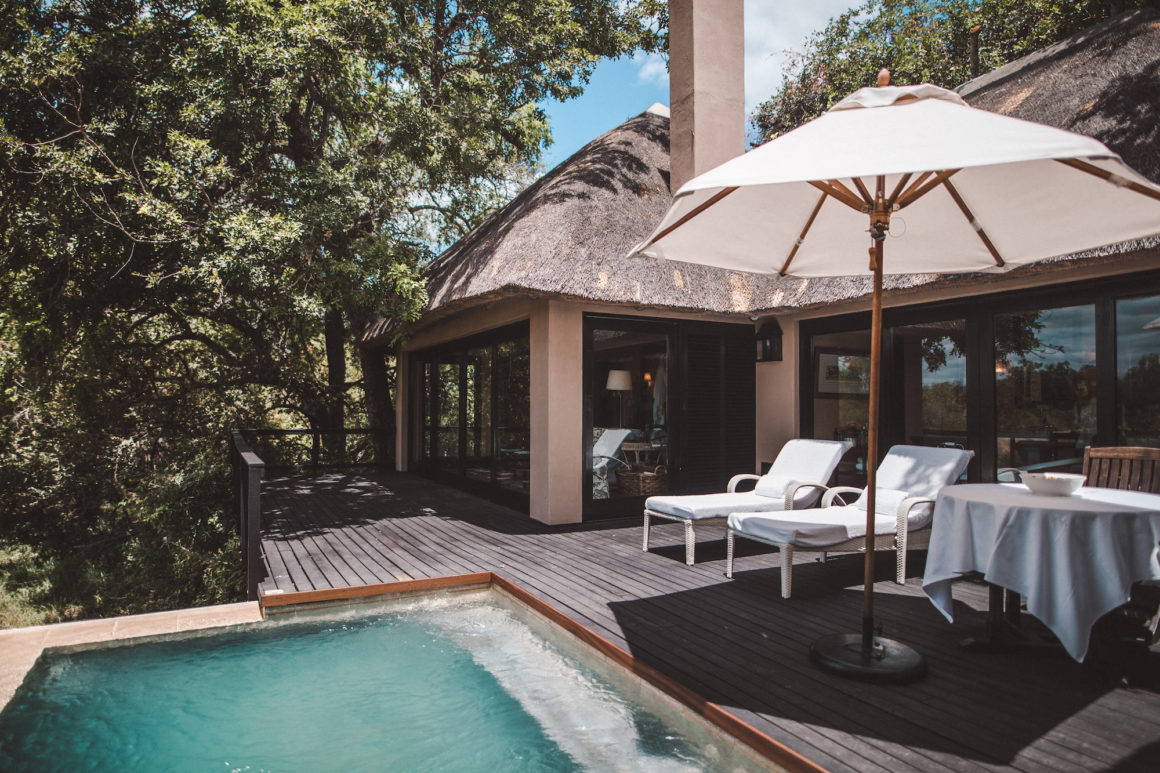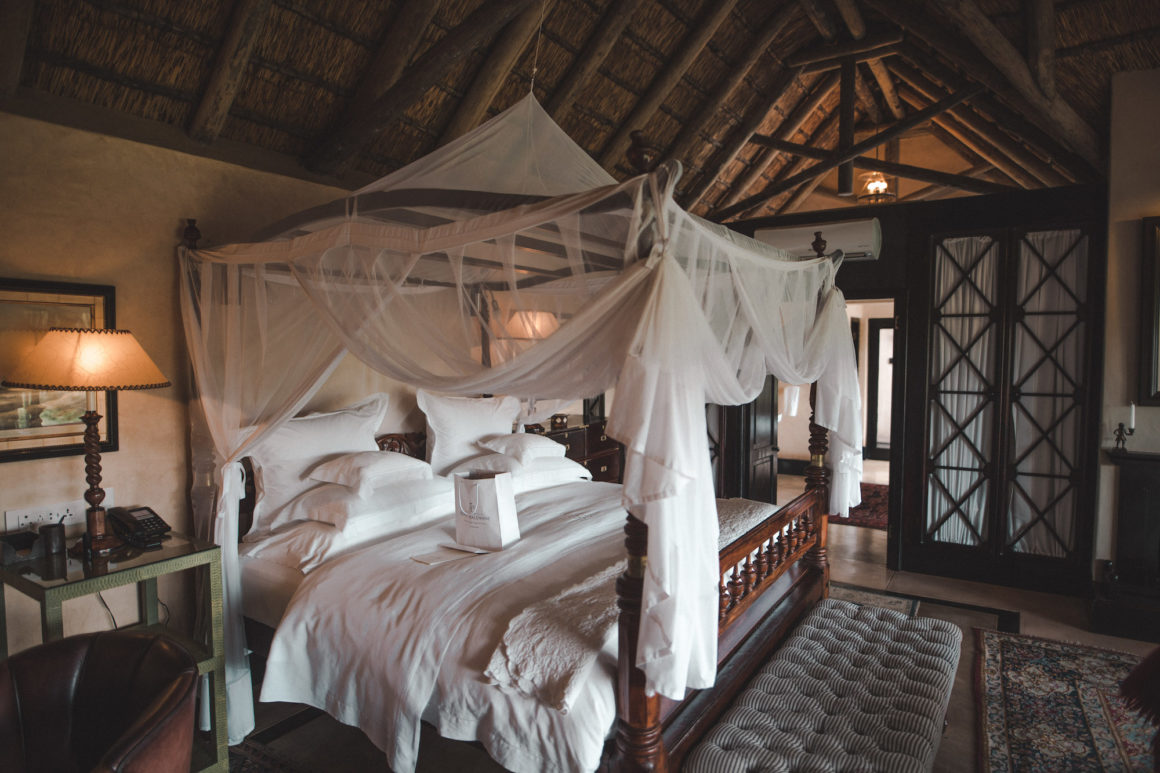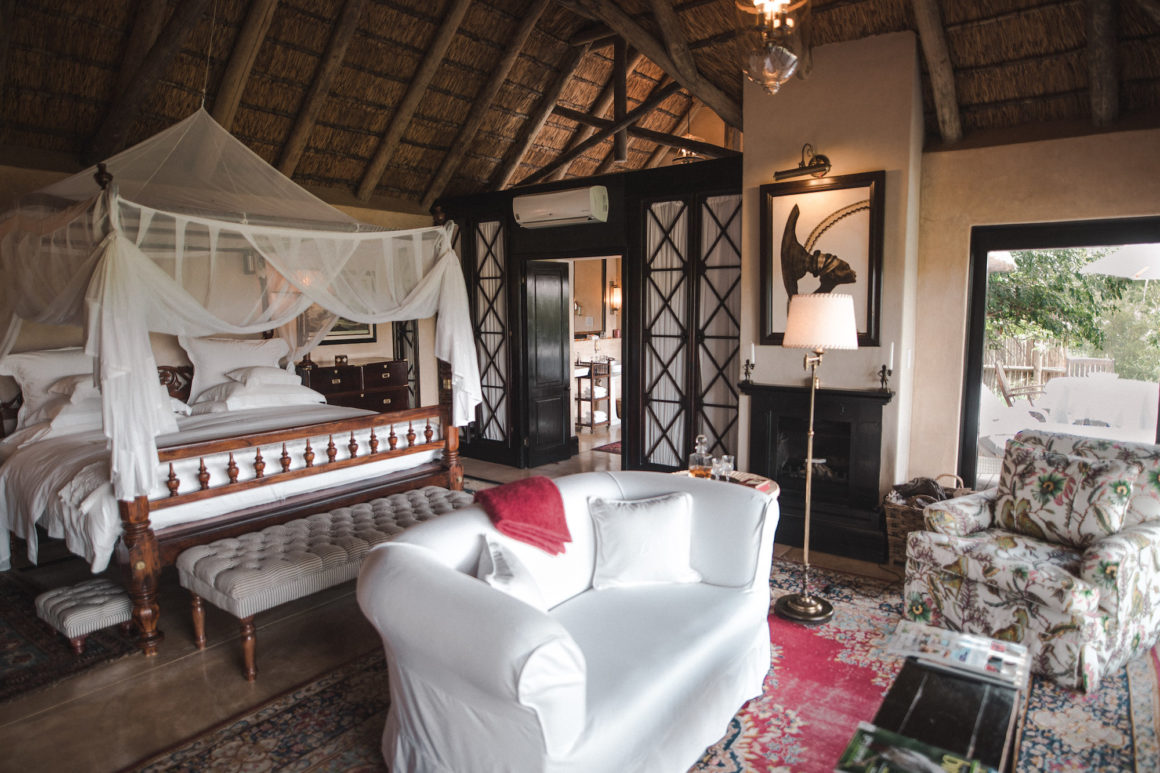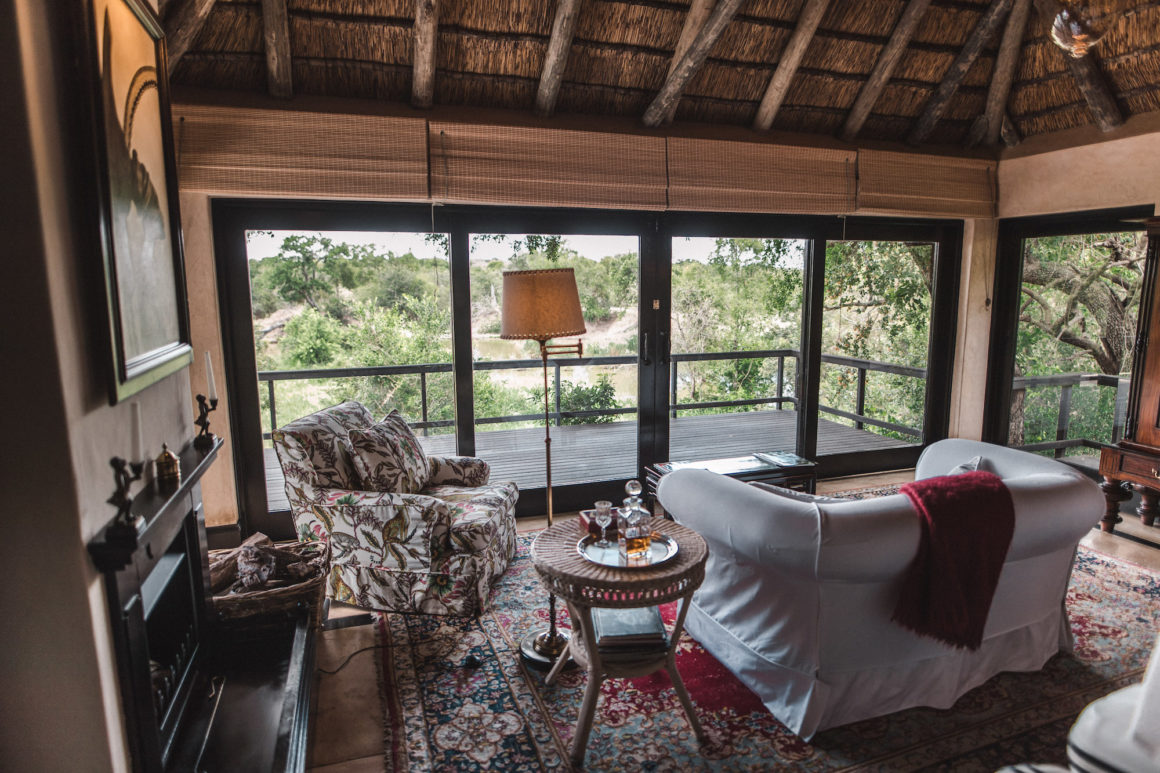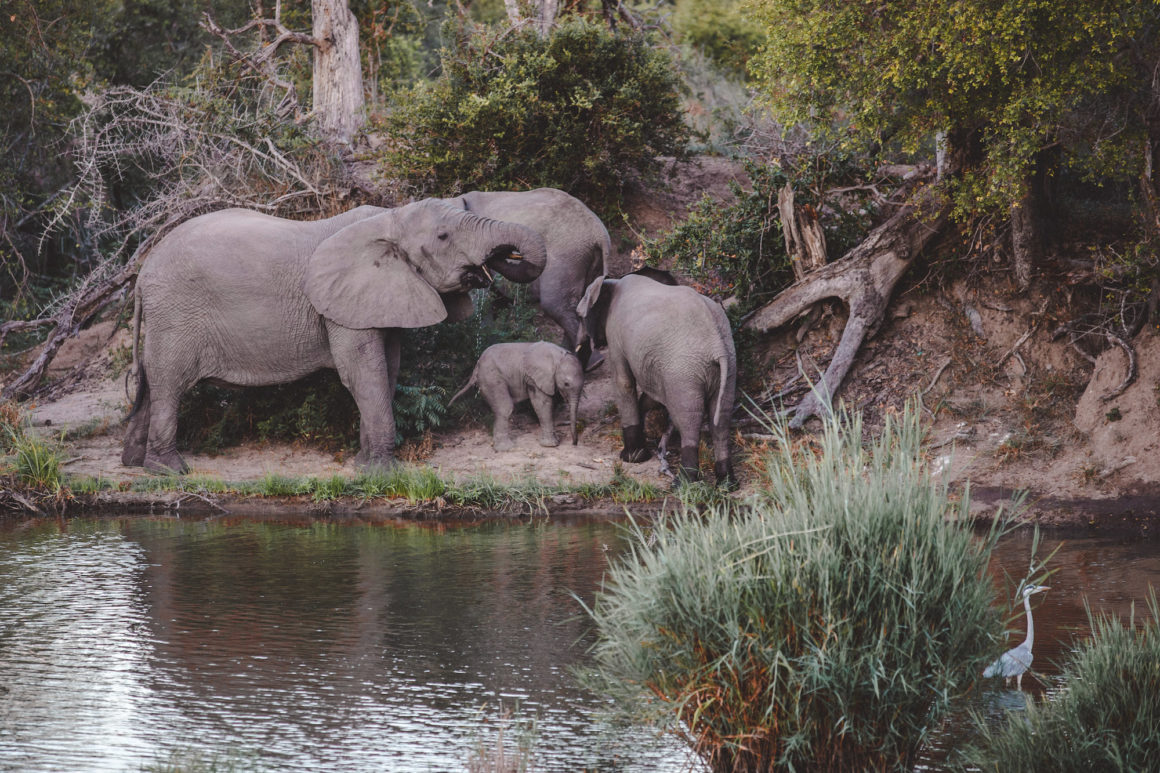 Twice a day we went out on safari to spot the Big 5 – my daily highlights (besides the bathing elephants of course ;P ) And we were successful! We also spotted a lion family with a bunch of cute little cubs. The memories and experiences we made during these days will never be forgotten, that's for sure.
Zwei mal am Tag haben wir eine Safari gemacht – mein persönliches Highlight (neben den badenden Elefanten natürlich ;P) ! Die Erlebnisse und Eindrücke die wir dort sammeln konnten werden wir so schnell nicht wieder vergessen. Die Big 5 haben wir alle gesehen – sogar eine Horde Löwen mit noch ganz keinen Babylöwen die einen Impala verspeist haben.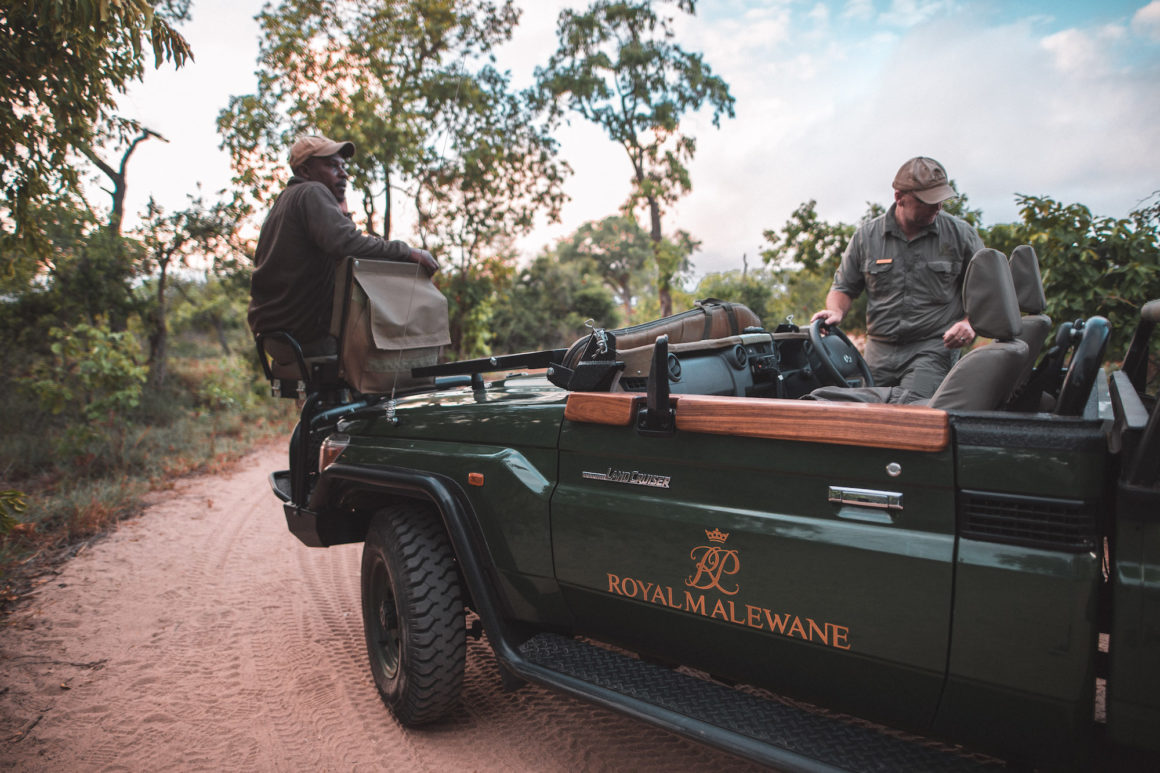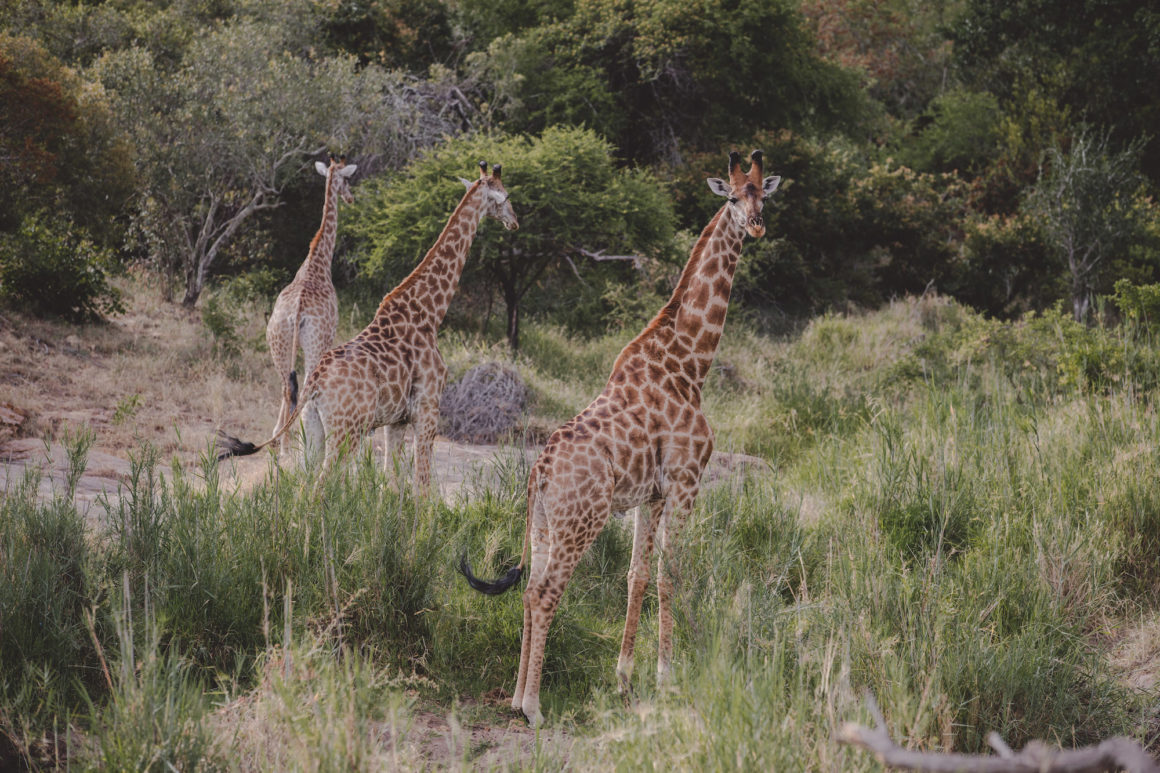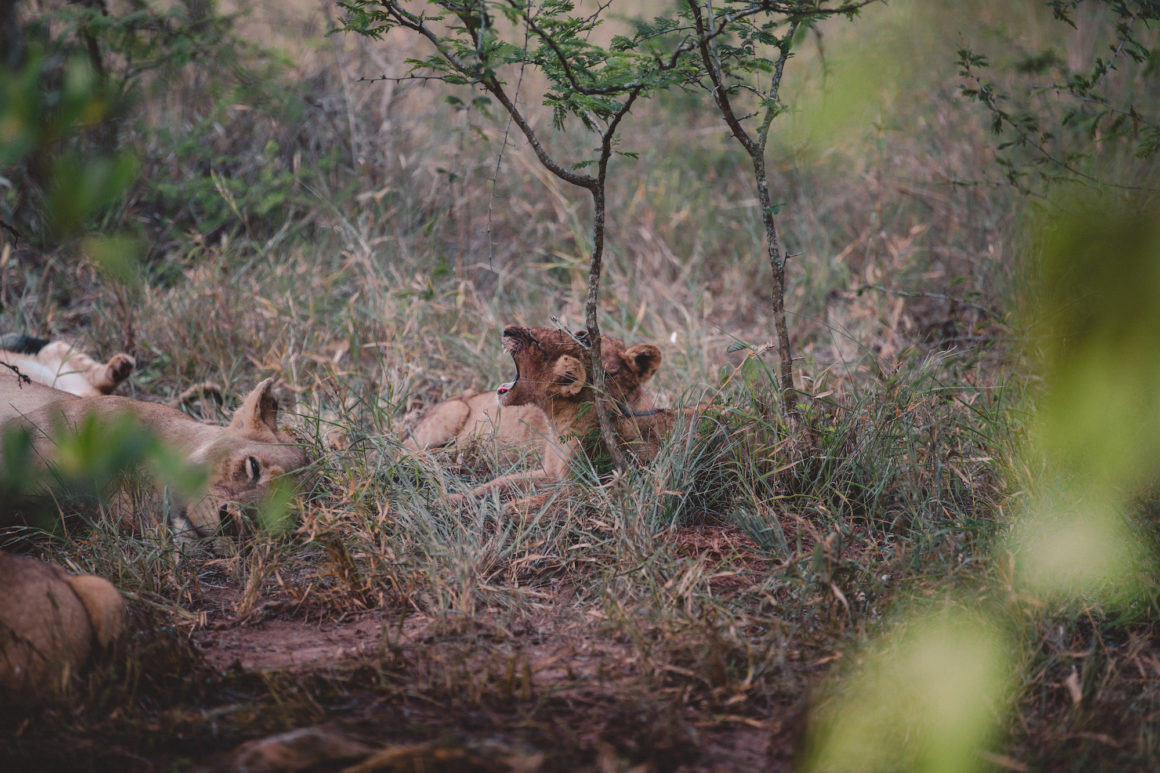 By the way… have you ever had breakfast with such an amazing view? I did not! Omg it was so exciting! I was always hoping that the elephants will come closer 😀 Candy ou spot the elephant hiding from the sun? 😉
Hattet ihr jemals einen so krassen Frühstücks-Plätzchen? Ich noch nie! Es war super schön und ich hab einfach garnicht aufgehört zu hoffen, dass die Elefanten immer näher kommen:D Könnt ihr den Elefant finden, der sich vor der Sonne versteckt? 😉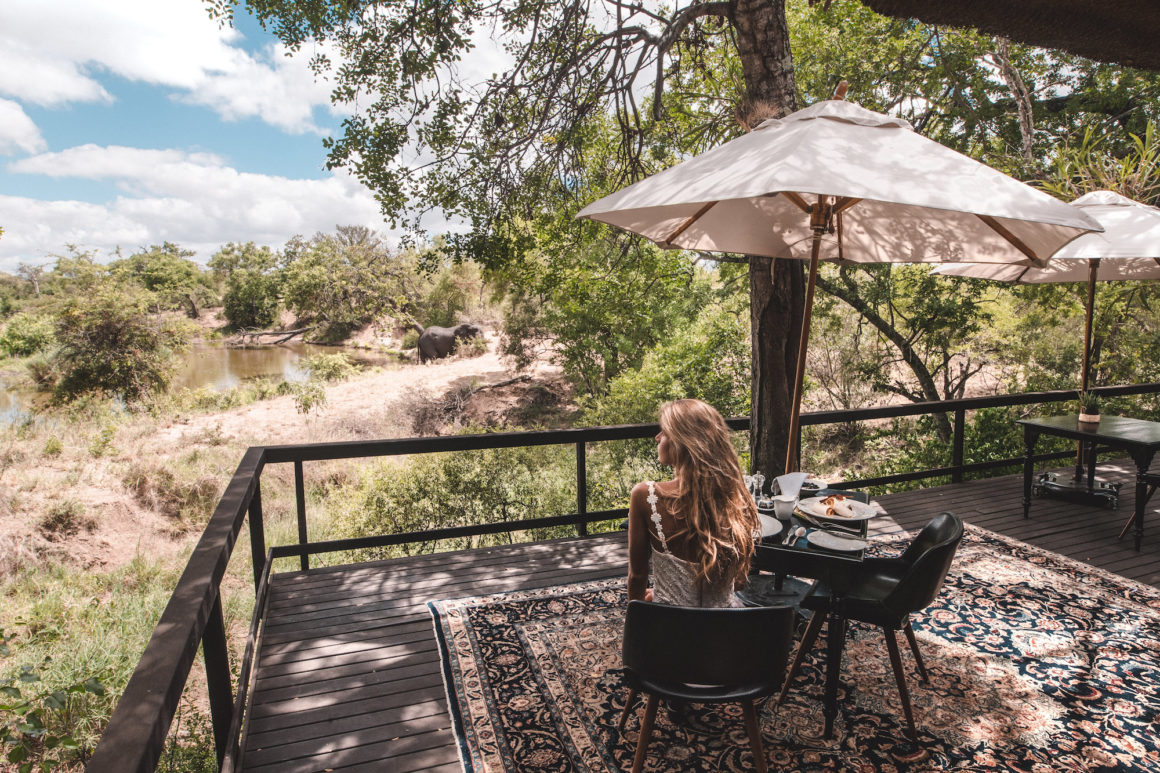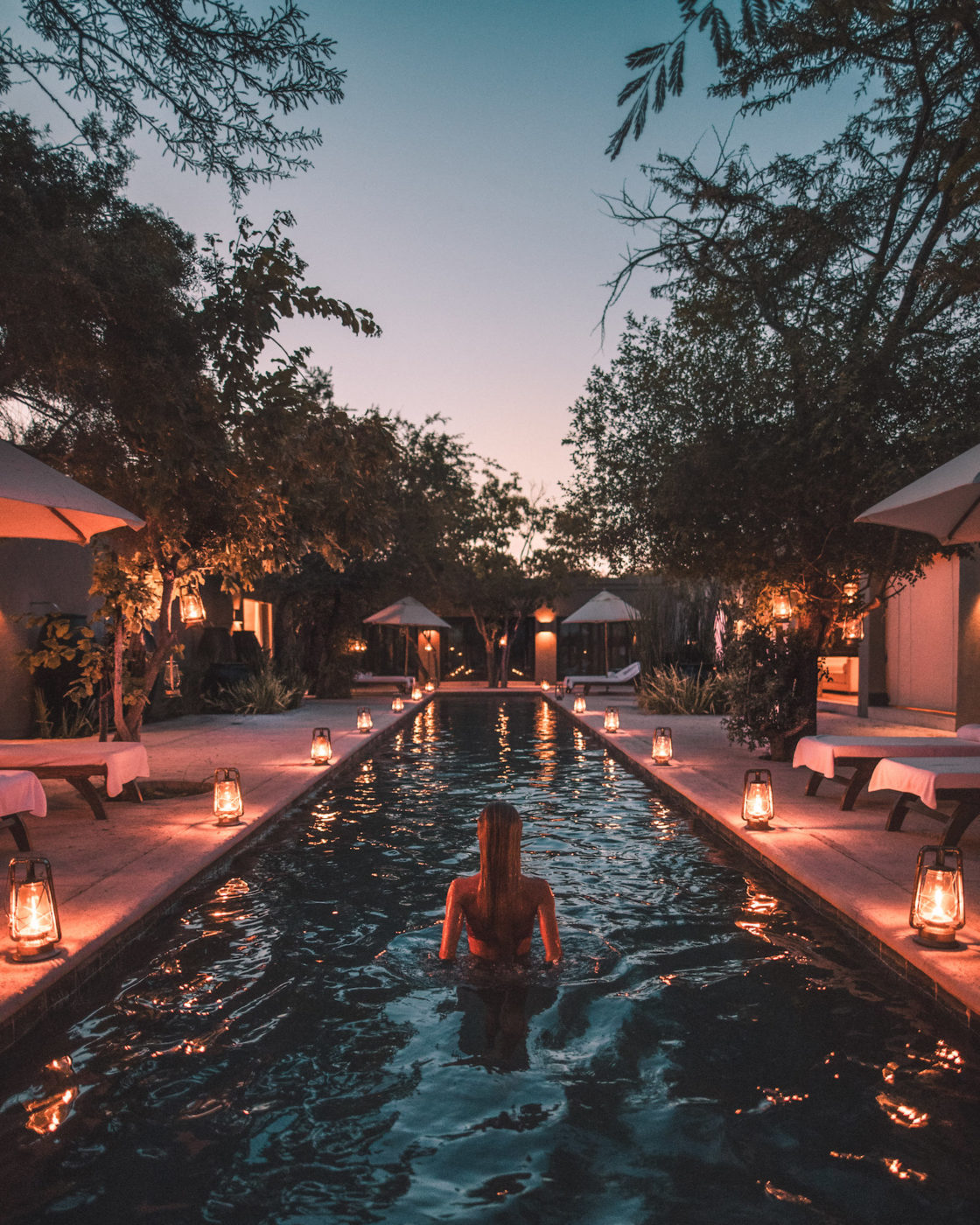 As you can see, we had a lot of fun an an incredible time in South Africa. Thanks to Beate & the Royal Portfolio Team for making these unforgettable our stays possible!!
Wie ihr auf den Bildern sehen könnt, haben wir die Zeit in Südafrika sehr genossen. Vielen lieben Dank an Beate und das gesamte Royal Portfolio Team für die unvergessliche Zeit!
xx Debi