Hi Girls,
do you know these beach days when you just need to have a refreshing swim in the cold ocean? I had one of these days on my trip to Mallorca. The wind was very cold but I was well equipped. Today I wanna show you a piece which is perfect to wear after having a swim or surf session.
Hi Mädels, 
Kennt ihr diese Tage, an denen ihr einfach ins kalte Meer hüpfen wollt, um euch zu erfrischen? Ich hatte einen dieser Tage auf unserem Trip nach Mallorca. Es war ab und zu noch etwas frisch und der Wind war doch sehr stark – aber ich war gut ausgestattet 😉 Heute möchte ich euch ein Kleidungsstück zeigen, welches perfekt für kuschelige Momente nach einer kalten Erfrischung geeignet ist.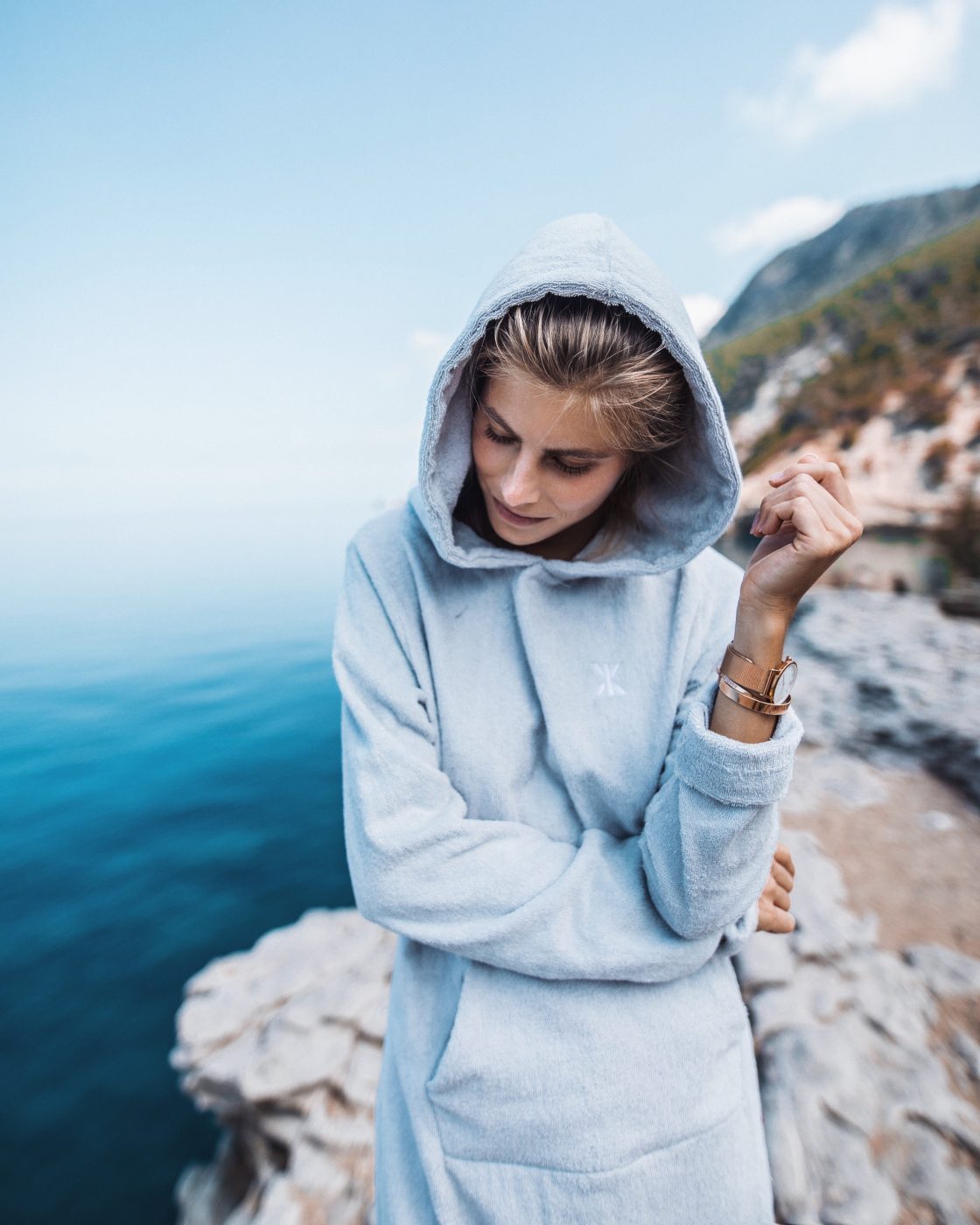 Mallorca is amazing. Even though most of the people say it's just a party island – IT'S NOT. There are so many beautiful bays and places to discover. Especially in spring or autumn because it it's not that crowded yet. The flowers are starting to bloom and everything looks amazing. It is not too hot yet but warm enough to take a swim. (I will publish a Mallorca Blogpost with my favorite hotspots soon). As you already know – I travel a lot and I always love to have a swim in the ocean. 🙂 Due to the fact that it was not hot enough on Mallorca I needed something to cover with afterwards.
I decided to put on my new Onepiece Towel Jumpsuit. It is so comfy and warm. 🙂 It comes in white as well. 🙂
Mallorca ist so schön! Leider hat die Insel einen garnicht mal sooo guten Ruf 😉 Ich kann euch sagen, es ist nicht nur eine Party Insel. Es gibt so viele wunderschöne versteckte Ecken zu entdecken. Besonders im Frühling und im Herbst gefällt mir die Insel, da sie noch nicht überfüllt mit Touristen ist 😛 Die Blumen fangen an zu blühen, überall riecht ist wunderbar nach Orangen-Blüten und die Landschaft sieht einfach wunderschön aus. Es ist noch nicht zu heiß aber warm genug um sich im Meer zu erfrischen. (Einen ausführlichen Blogpost mit meinem Lieblings Hotspots werde ich bald veröffentlichen). Ich liebe es zu reisen und umsomehr liebe ich es ins Meer zu hüpfen 😛 Während unserer Zeit auf Mallorca war es doch sehr windig, also hab ich ein Kleidungsstück gebraucht, mit dem ich mich danach schön warm einpacken konnte.
Ich habe mich für meinen neuen Onepiece Towel Jumpsuit entschieden. Super bequem und warm. Den gibt es auch noch in weiß. 🙂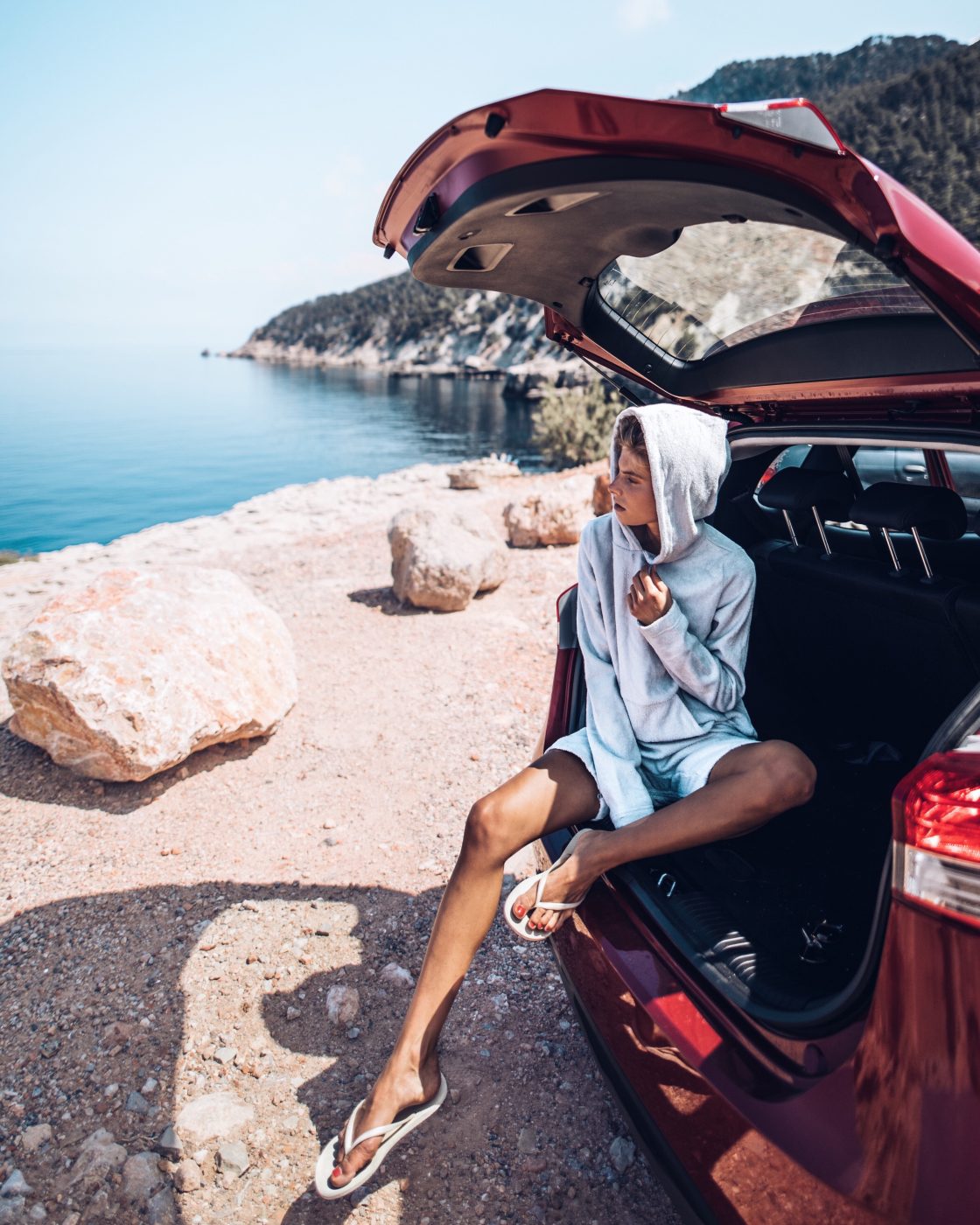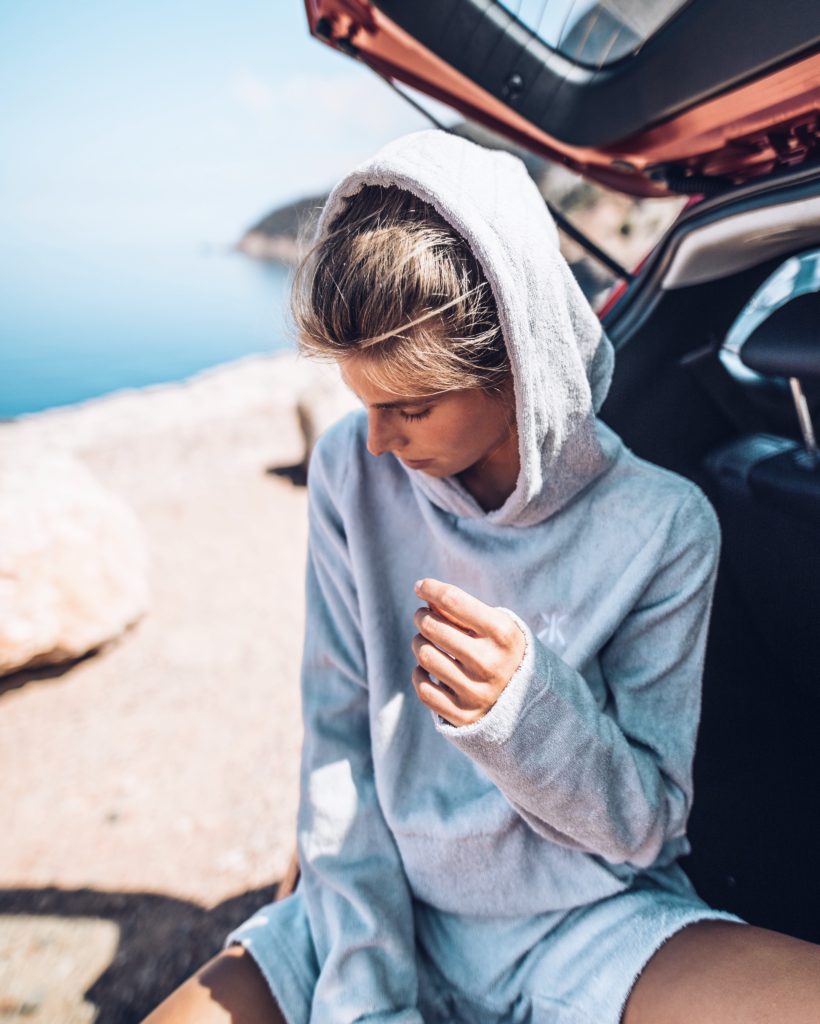 I don't wanna be the only one who can relax in a Onepiece Jumpsuit. So I got a special discount code for you which is valid from 15.04. – 22.04. !! Get 15% off of everything on www.onepiece.com with "DEBIFLUE15"
Damit nicht nur ich im Urlaub gemütlich meinen Jumpsuit tragen kann habe ich auch einen Gutscheincode für euch. Mit dem Code "DEBIFLUE15" bekommt ihr vom 15.04. – 22.04. auf www.onepiece.com 15% auf ALLES *.*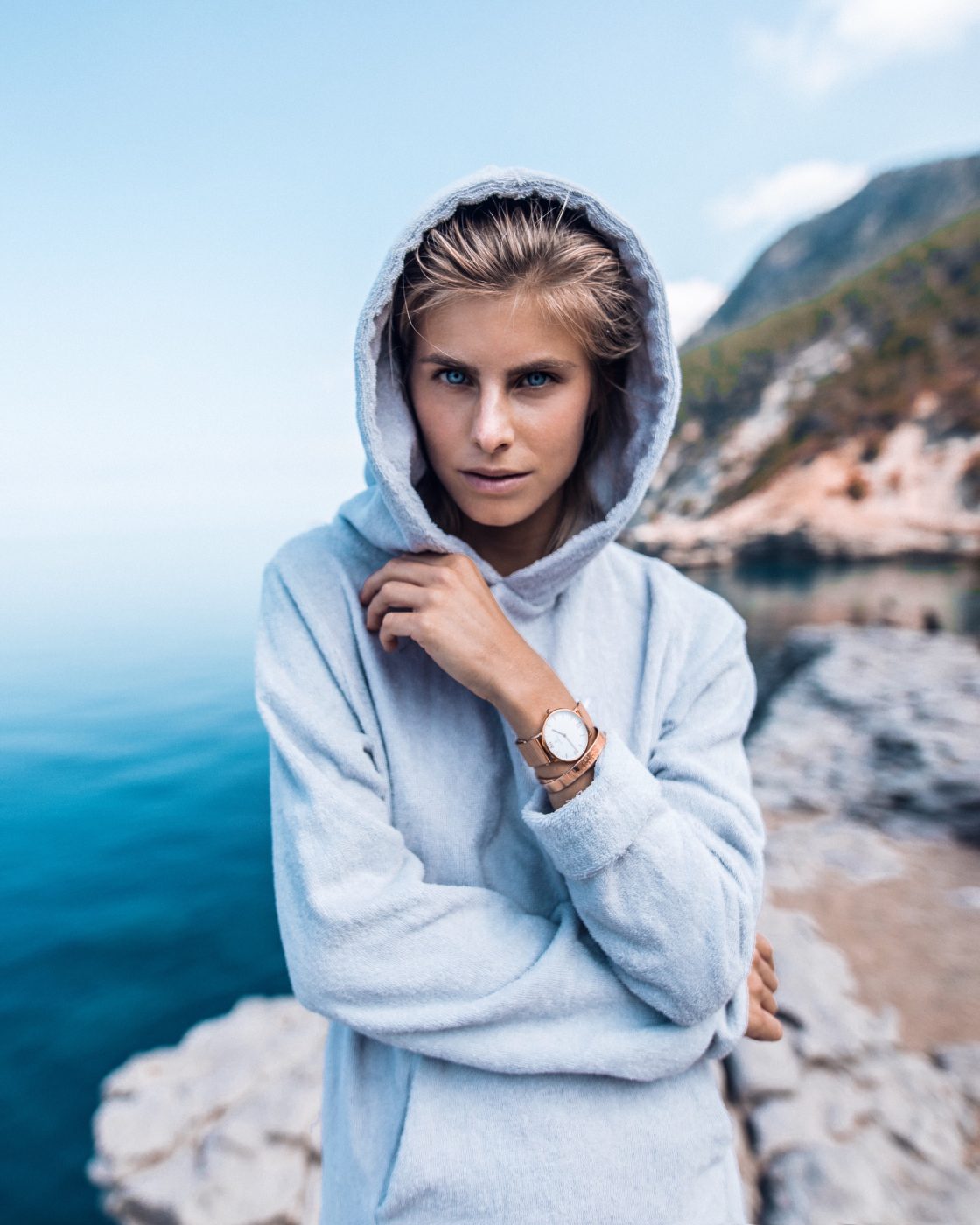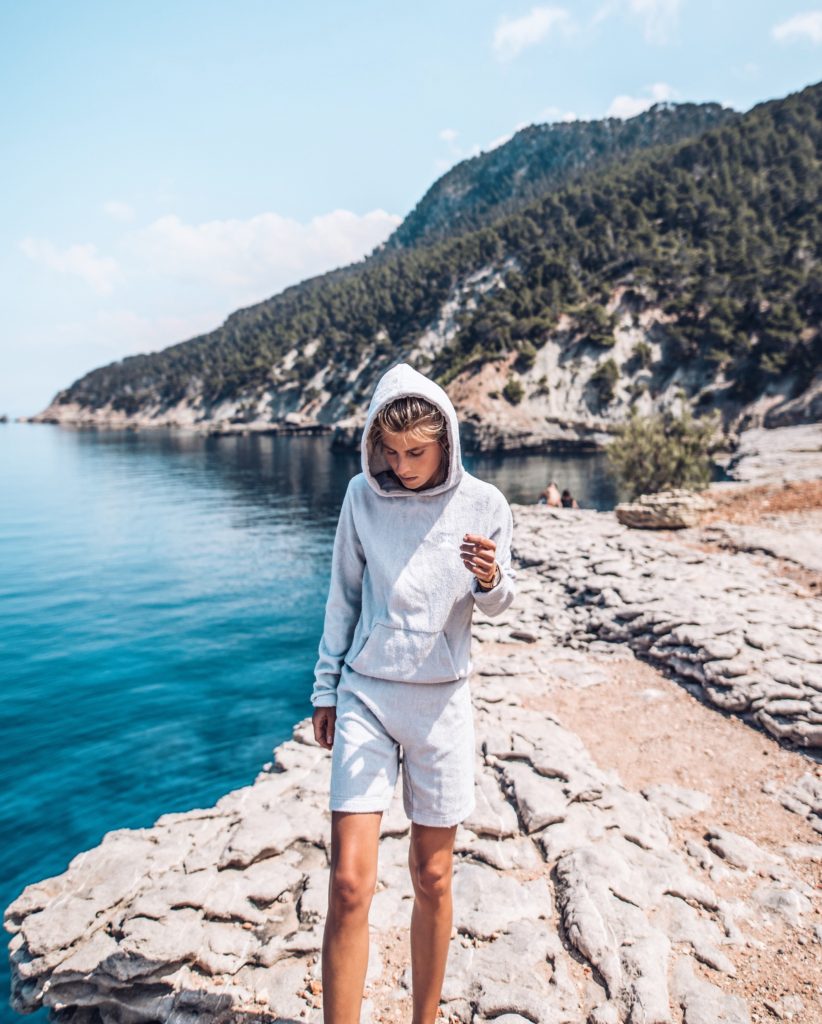 xx Debi
In cooperation with Onepiece