Hi Girls,
Time is precious! It's already spring so summer is getting closer and closer…  – time really flies! Today I want to show you our newest picks – the Samsung Gear S3 smart watch *.* We took them with us on our trip to Puerto Rico. Read about our experiences and check out the different styling opportunities 🙂
Hallo Mädels,
Zeit ist wertvoll! Endlich kommt der Frühling und in ein Paar Wochen schon der Sommer… – die Zeit rast! Heute möchte ich Euch unsere neusten Errungenschaften zeigen – die Samsung Gear S3 Smart Watch *.*  Wir haben sie mit auf unseren Puerto Rico Trip genommen. Hier gibts alles über unsere Erfahrungen und Styling-Möglichkeiten mit der Gear S3 🙂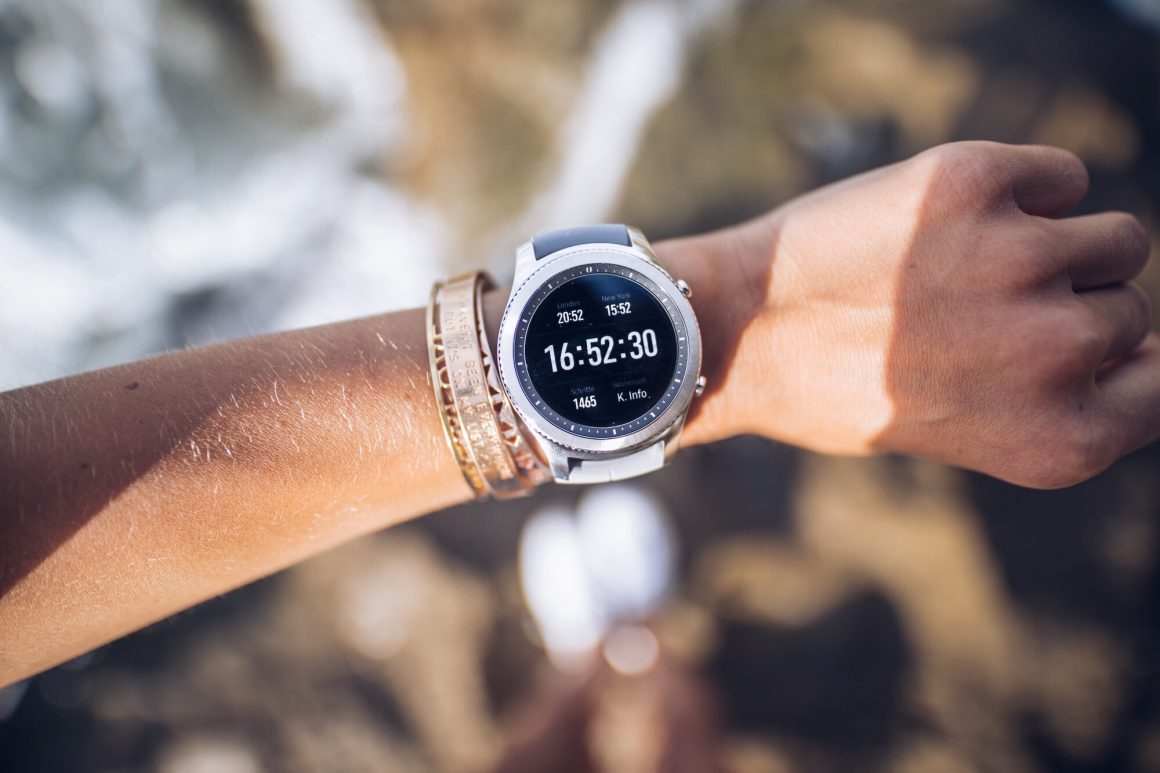 A timepiece is a symbol of punctuality – even if I am ALWAYS minimum 10 minutes late 😀 To be honest, I have always been a bit sceptic when it comes to smart watches. Not feminin enough? No fashion it-piece? That's what I thought until Samsung decided to change things with the Gear S3. This watch is a completely customizable device – I can change the watch face and even download some more (which are available in Samsung Gear app). Changing my timepieces to match to my outfits is a thing of the past. Not just the watch face is changeable – the wristband as well. Kev and I decided to take 2 different models – a Gear S3 frontier and Gear S3 classic with 4 different wristbands. It's so easy to combine and super chic as well! So today I want to show you two outfits each to show you the different combination opportunities – here we go:
Eine Uhr ist ein Symbol der Pünktlichkeit… auch wenn ich IMMER mindestens 10 Minuten zu spät bin 😀 Um ehrlich zu sein, ich war immer etwas skeptisch wenn es um Smart Watches ging. Nicht feminin genug? Kein Fashion It-piece? Das waren meine Gedanken bevor ich die Samsung Gear S3 gesehen habe. Diese Uhr ist von vorn bis hinten individualisierbar – innerhalb von wenigen Sekunden kann das Ziffernblatt (Watchface) geändert werden. Entweder kann ich eines der vorinstallierten Watchfaces wählen oder mir eines der zahlreichen Weiteren aus der Samsung Gear App herunter laden. Früher habe ich meine Uhren oft gewechselt, damit sie zu meinen Outfits passen. Das brauche ich mit der Gear S3 nicht mehr 🙂 Denn nicht nur das Ziffernblatt ist wechselbar, sondern das Armband auch! Kev und ich haben uns dazu entschieden 2 verschiedene Modelle zu nehmen, eine Gear S3 frontier und eine Gear S3 classic. Damit wir so viele Outfits wie möglich dazu kombinieren können haben wir uns 4 verschieden Armbänder ausgesucht. Super easy zu kombinieren und dazu noch sehr schick*.* Hier kommen je 2 Outfits, die die verschiedenen Styling Möglichkeiten zeigen – los geht's: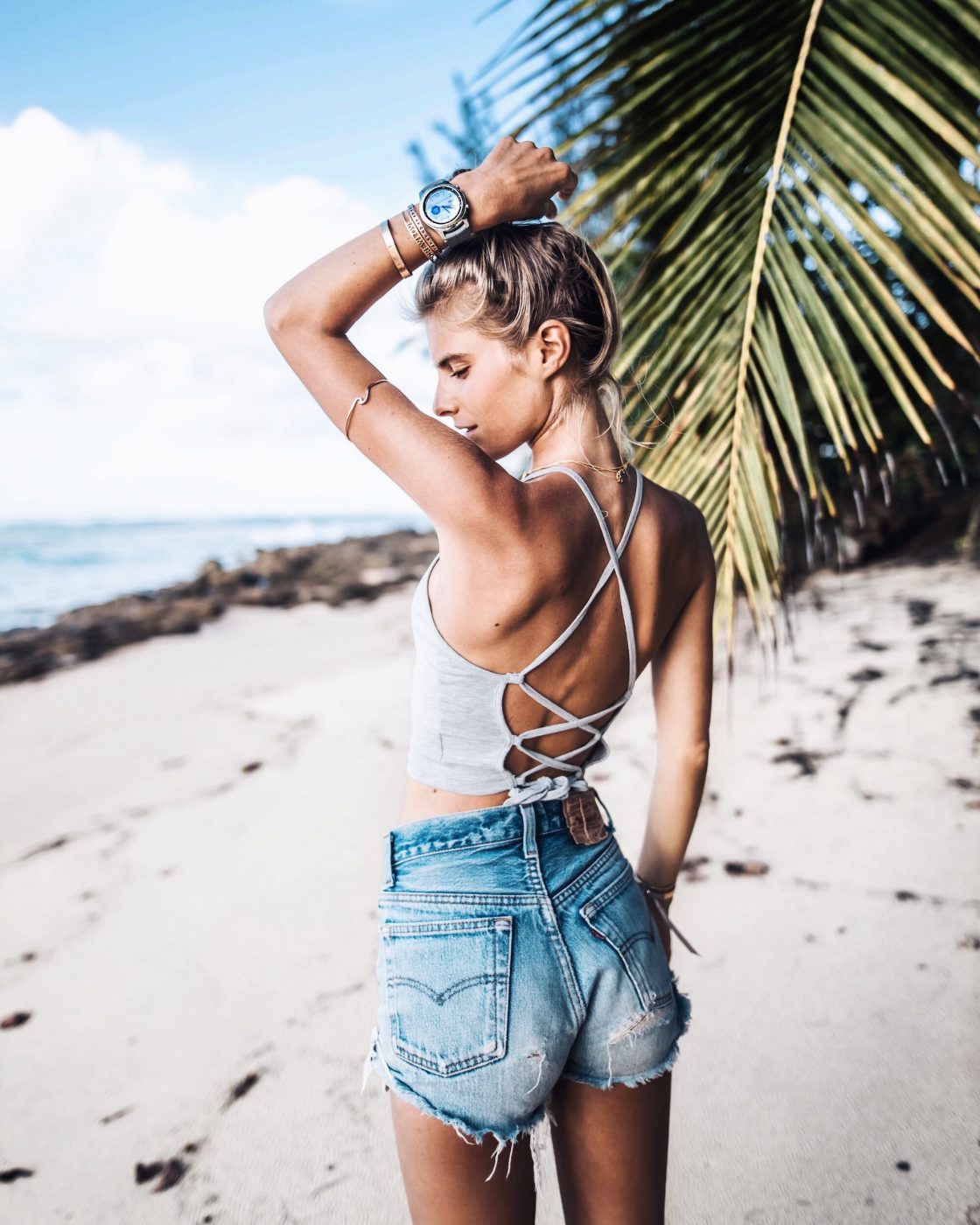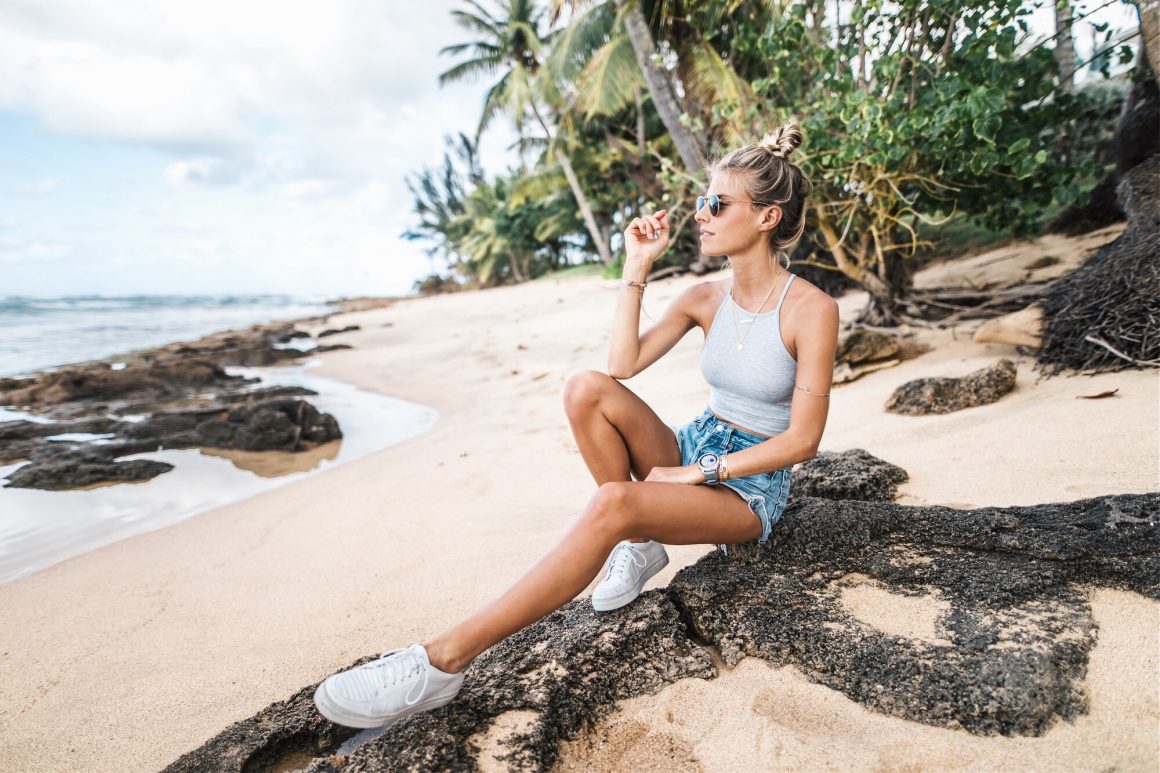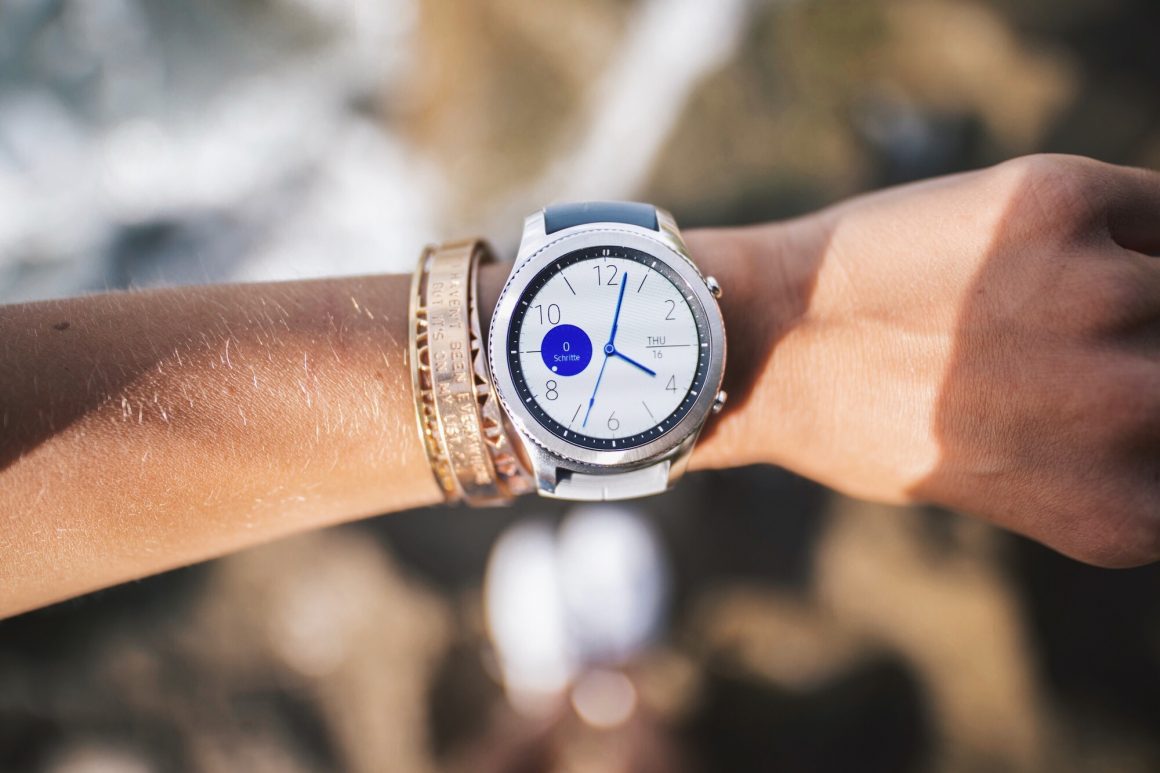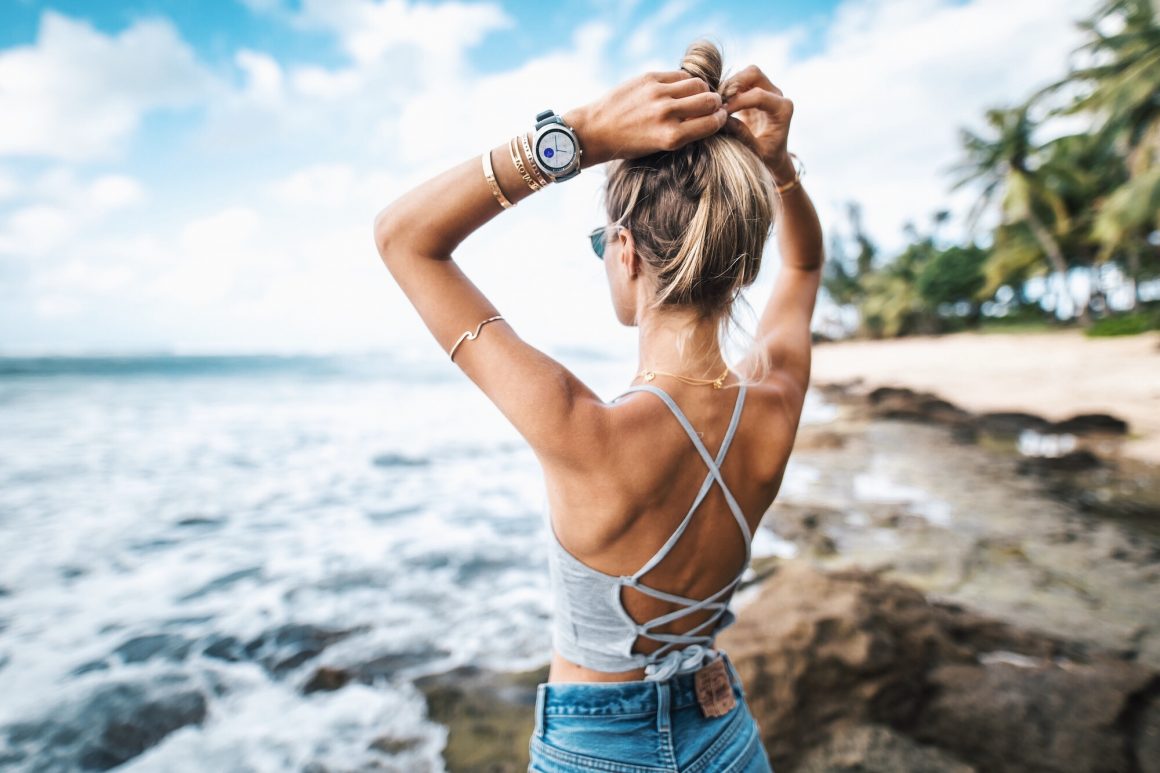 I was wearing the Samsung Gear S3 classic with a basic watch face and a sporty grey wristband. I have combined a Levi's shorts and a basic – so an easy "beachy"-look. Below Kev is dressed in a similar look for men. He is wearing the Gear S3 frontier with a dark watchface and a brown leather wristband.
Bei der Samsung Gear S3 classic habe ich mich für ein schlichtes Watchface und ein sportliches, graues Armband entschieden. Für einen passenden "Beach"-Look habe ich sie mit meiner Levi's Shorts und einem grauen Basic Top kombiniert. Kev trägt hier einen ähnlichen Look für Männer. Die Gear S3 frontier hat er mit einem braunen Lederarmband und einem dunklen Watchface kombiniert.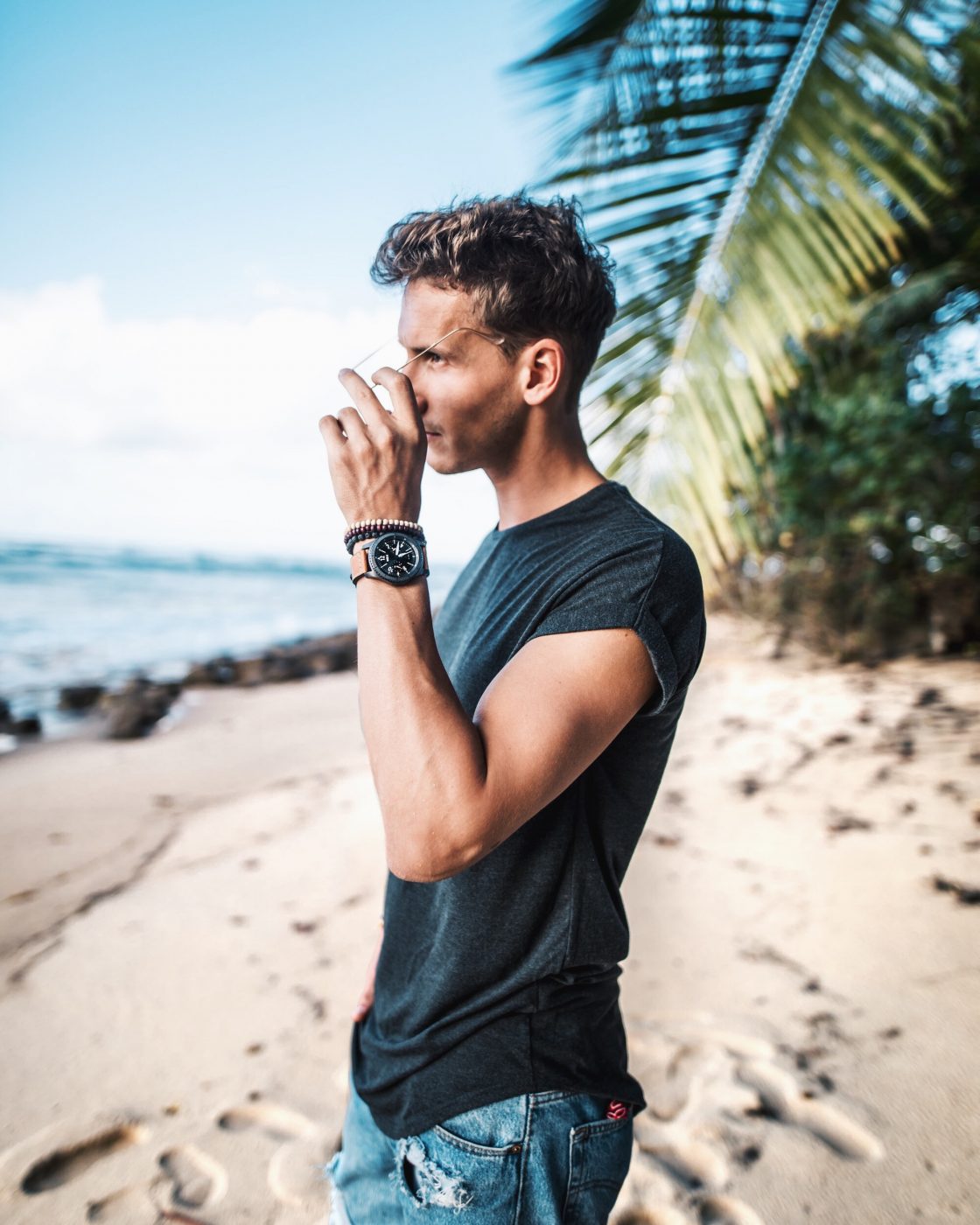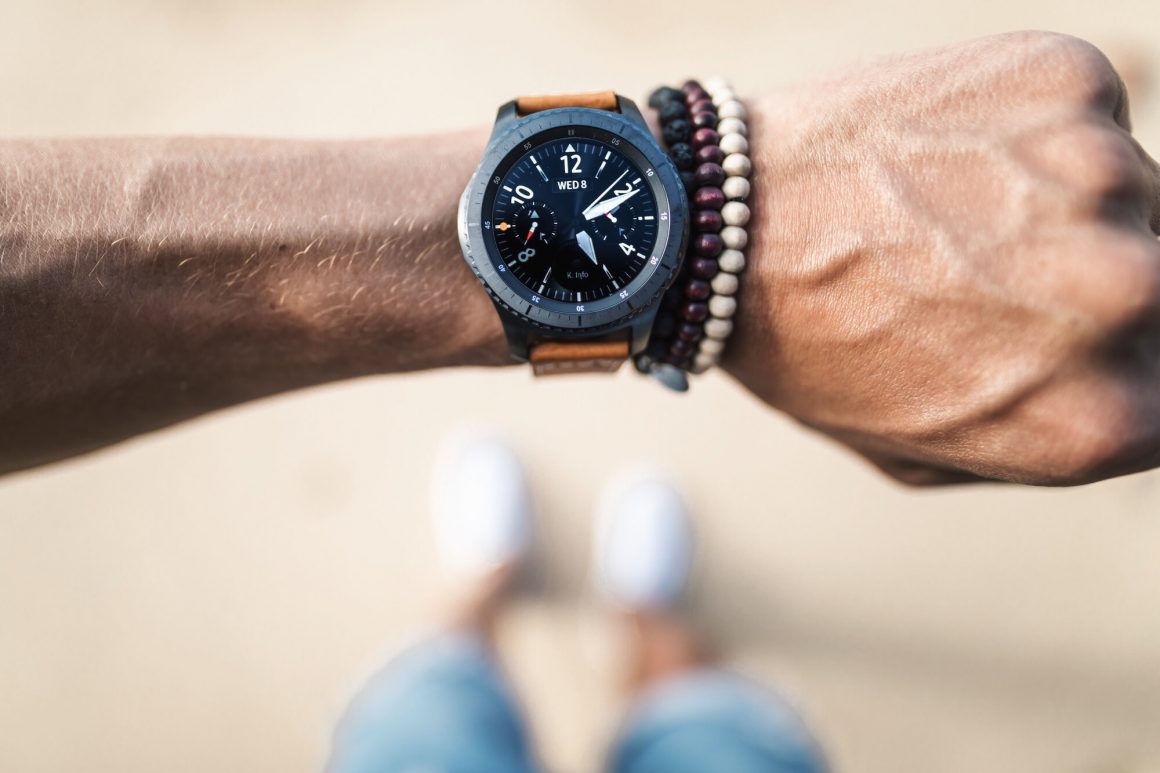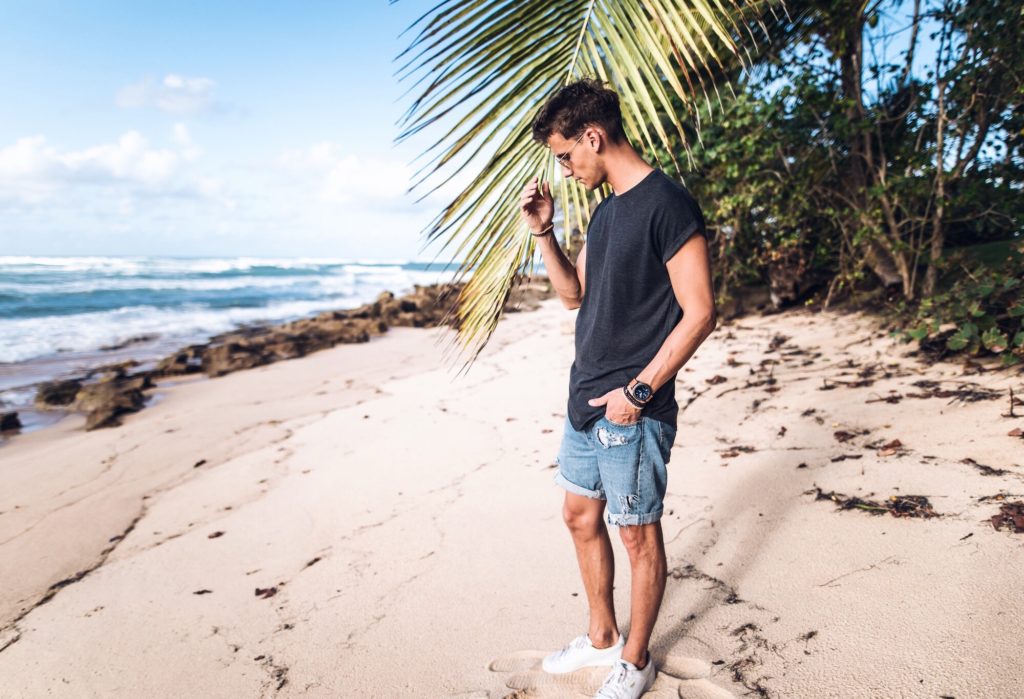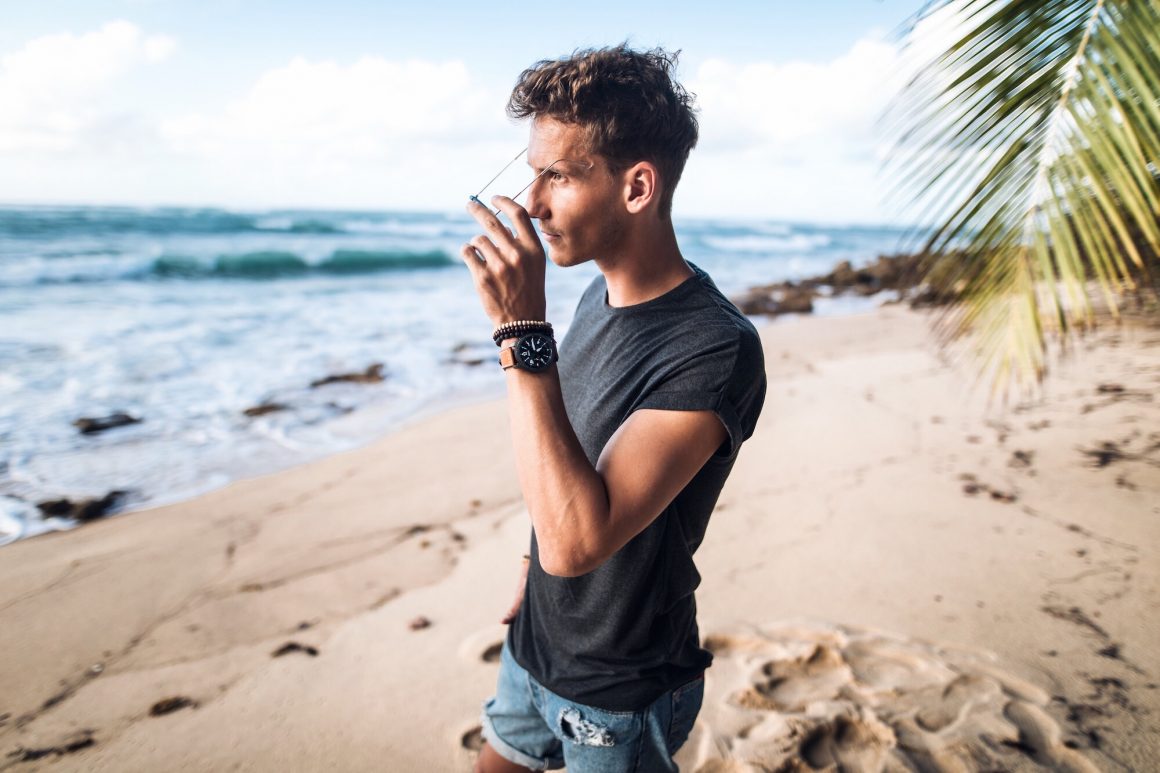 The diversity of watchfaces and wristbands allows you to fit your watch to literally any outfit. If you are going out for dinner for example and your outfit has to be a bit more elegant you just change the watchface and the wristband and your watch looks totally different.
Die vielen Watchfaces und Armbänder machen es möglich, dass die Uhr zu wirklich jedem Outfit  passt. Geht es zum Beispiel zum Dinner und das Outfit muss etwas eleganter sein, wird einfach das Watchface und das Armband angepasst und schon sieht die Uhr völlig anders aus.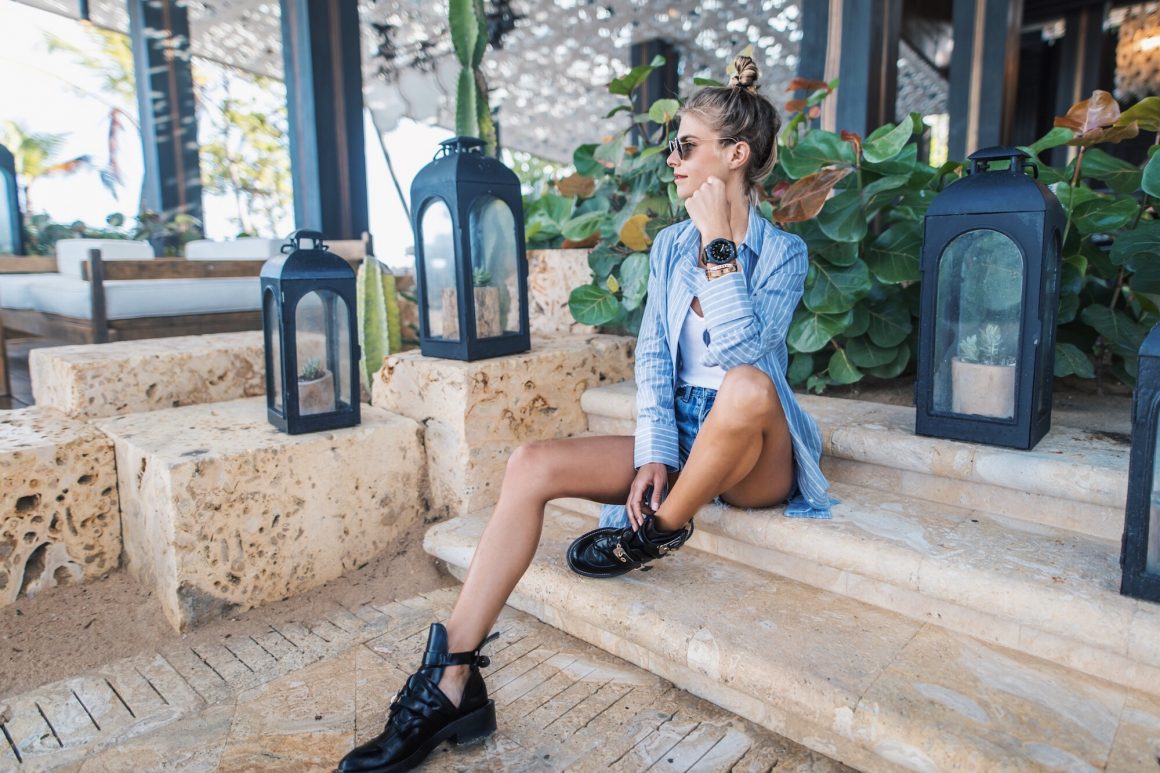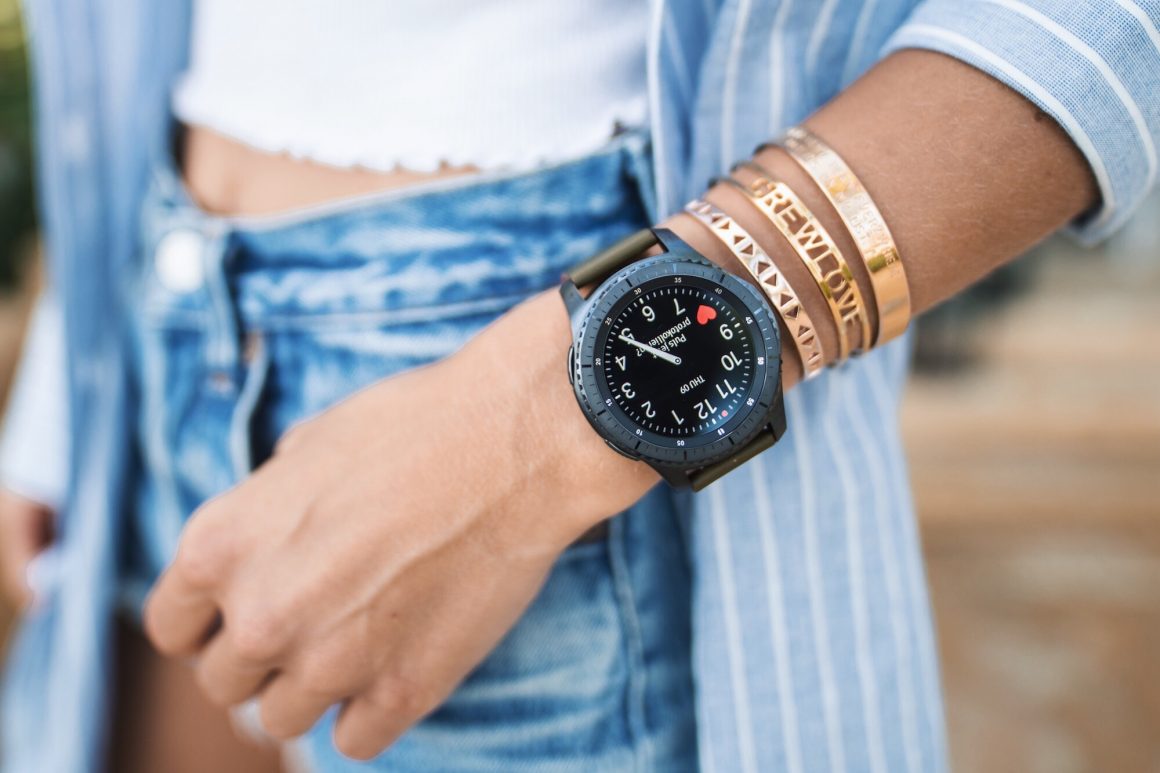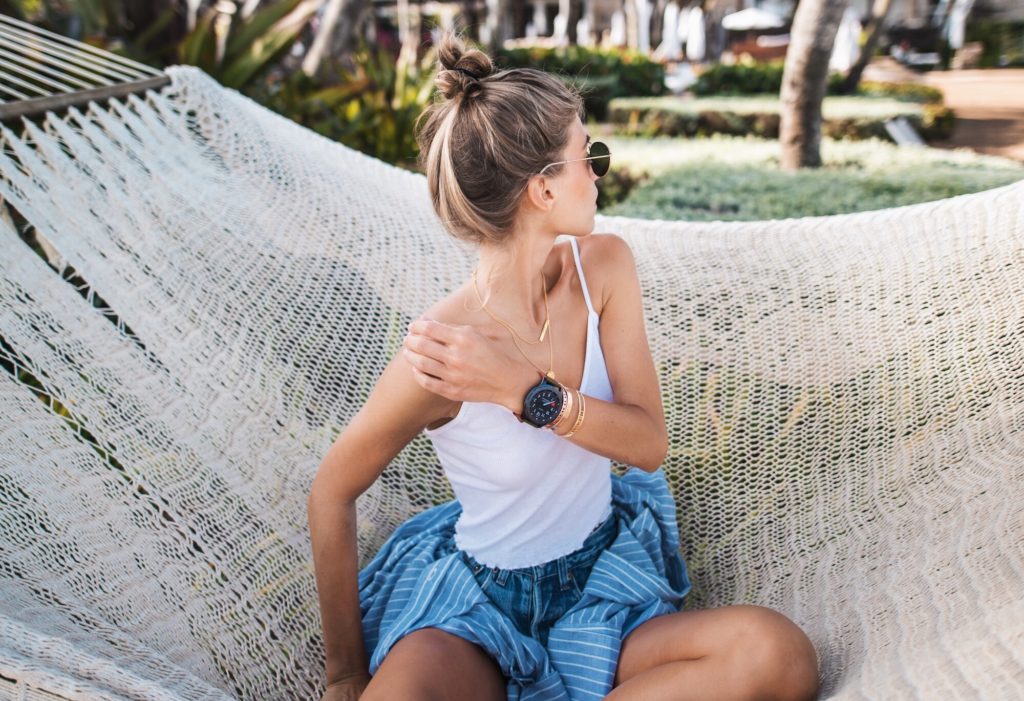 And again the same applies for men: in only a few seconds you are wearing a new and elegant watch around your wrist fitting your outfit for the night. You can find some more information about the watches over here.
Und das selbe gilt auch hier wieder für Kev: innerhalb von ein paar Sekunden trägt er eine neue und elegante Uhr, die perfekt zum Outfit für den Abend passt. Mehr Informationen findet ihr hier.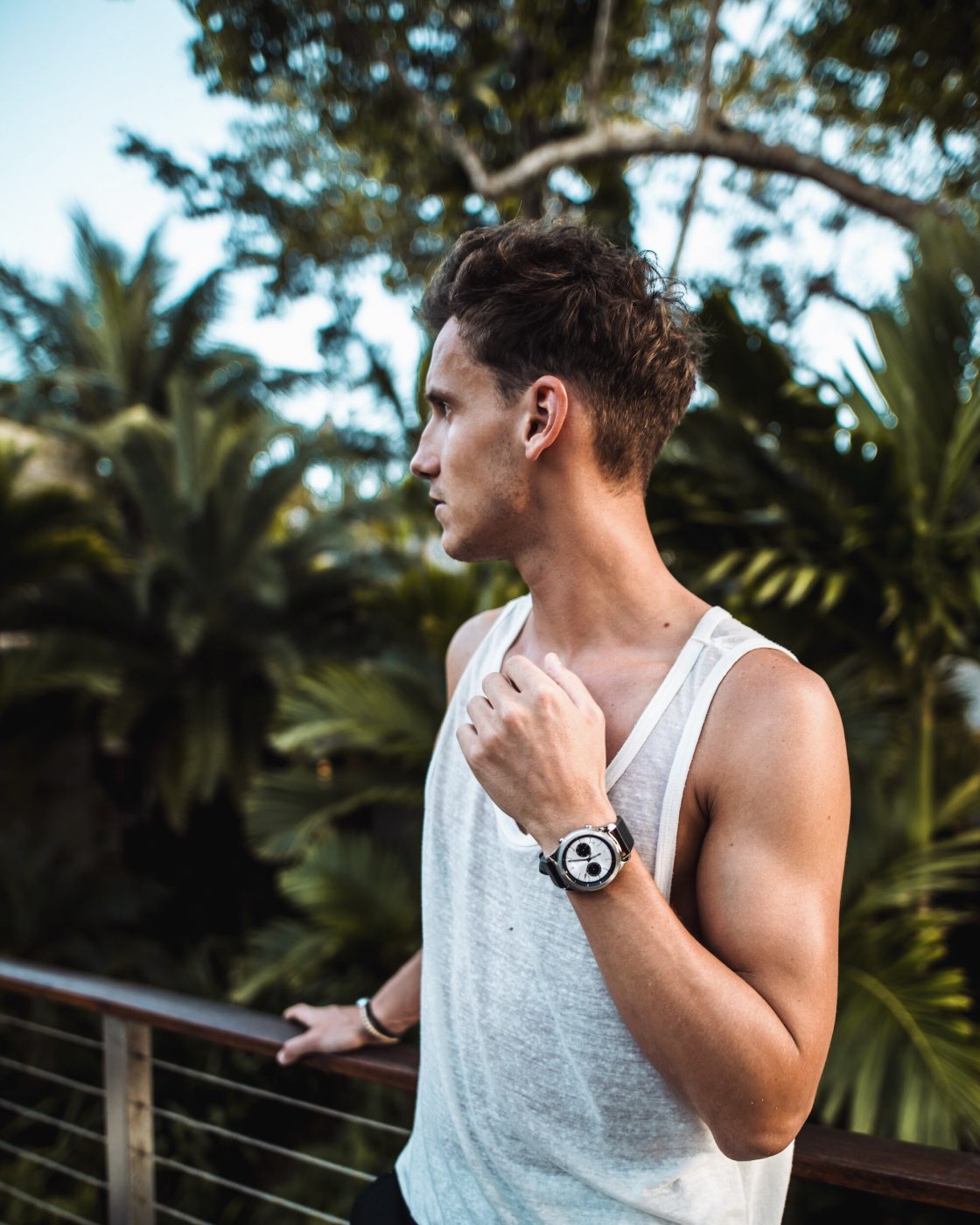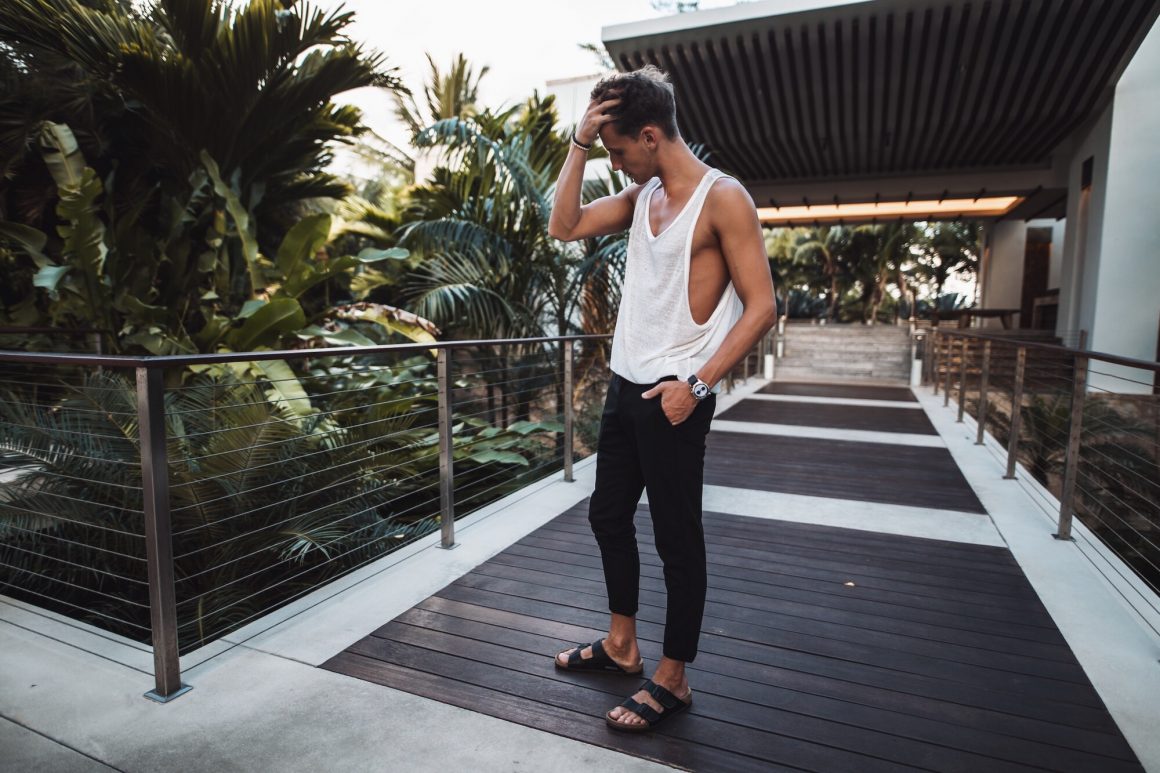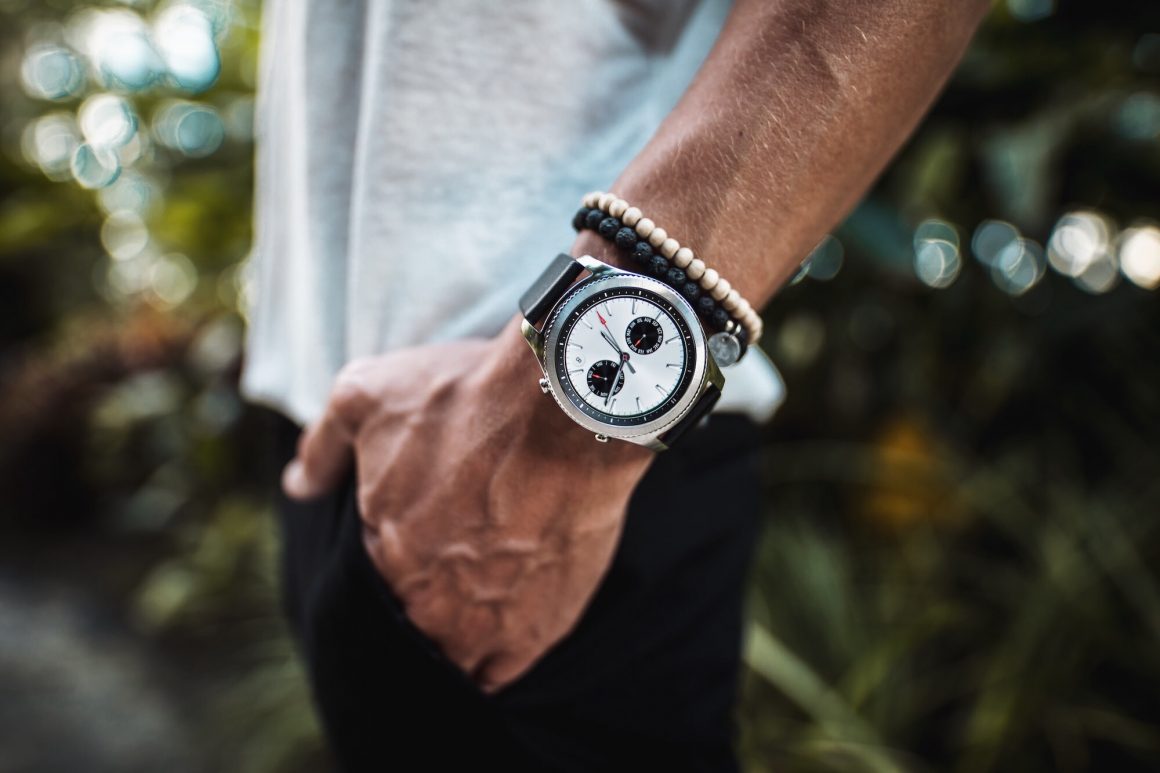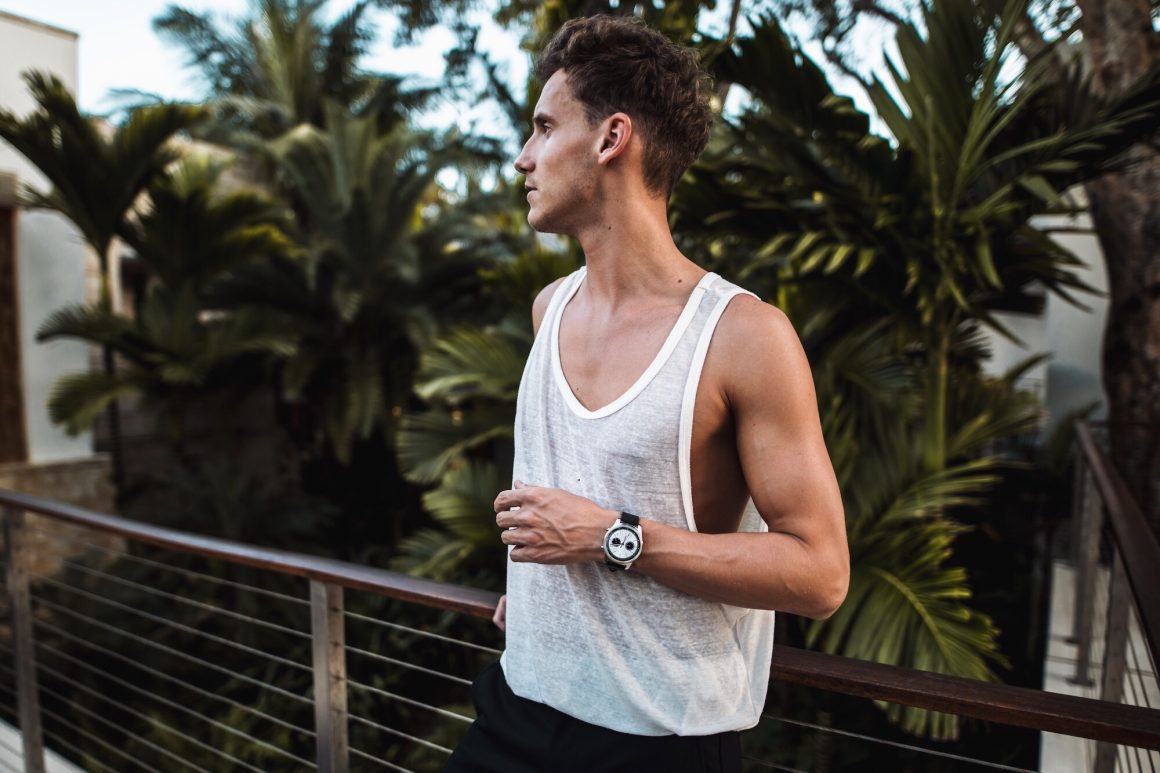 Check out that look over here.
Especially on travels I don't want to take so many different jewels and watches. The luggage weight is limited and that's always my biggest struggle (even if watches are not really heavy I always have to save weight wherever I can 😀 ). When we have been to Puerto Rico I loved to wear my new Samsung Gear S3 classic *.* We walked and hiked a lot. Thanks to the S Health and Nike+ apps which can monitor our activity level by tracking our steps.
Wenn wir Reisen hab ich immer das Problem mit dem Übergepäck! Ich kann mich einfach nie entscheiden was ich alles mitnehme 😀 Als wir auf Puerto Rico waren habe ich die Samsung Gear S3 classic eigentlich die ganze Zeit getragen. *.* Wir sind sehr viel gewandert und haben die Gegend erkundet. Dank der S Health und Nike+ App konnten wir unsere Schritte und Aktivitäten die ganze Zeit tracken. Wahnsinn wie viele Schritte wir dort täglich gemacht haben 😛 

How do like our different outfits?
Wie gefallen Euch unsere verschiedenen Outfits?
xx Debi
Sponsored by Samsung