Hi guys,
some days ago we arrived on Bali and I am so in love with this beautiful island! The people, the food, the hotels, the weather – just everything is amazing over here! Today I wanna talk about my first days on Bali and list all my recommendations for our first stop: Canggu.
Hi ihr Lieben,
wir sind vor ein Paar Tagen gut auf Bali angekommen. Erst jetzt ist mir bewusst geworden wie sehr ich Asien vermisst habe!! Ich hab' mich direkt in diese Insel verliebt!! Die Menschen, das Essen, die Hotels, das Wetter – einfach alles ist wunderschön. Heute möchte ich Euch ein bisschen von meinen letzten Tagen erzählen und meine Favorite Spots von unserem ersten Stop auflisten: Canggu.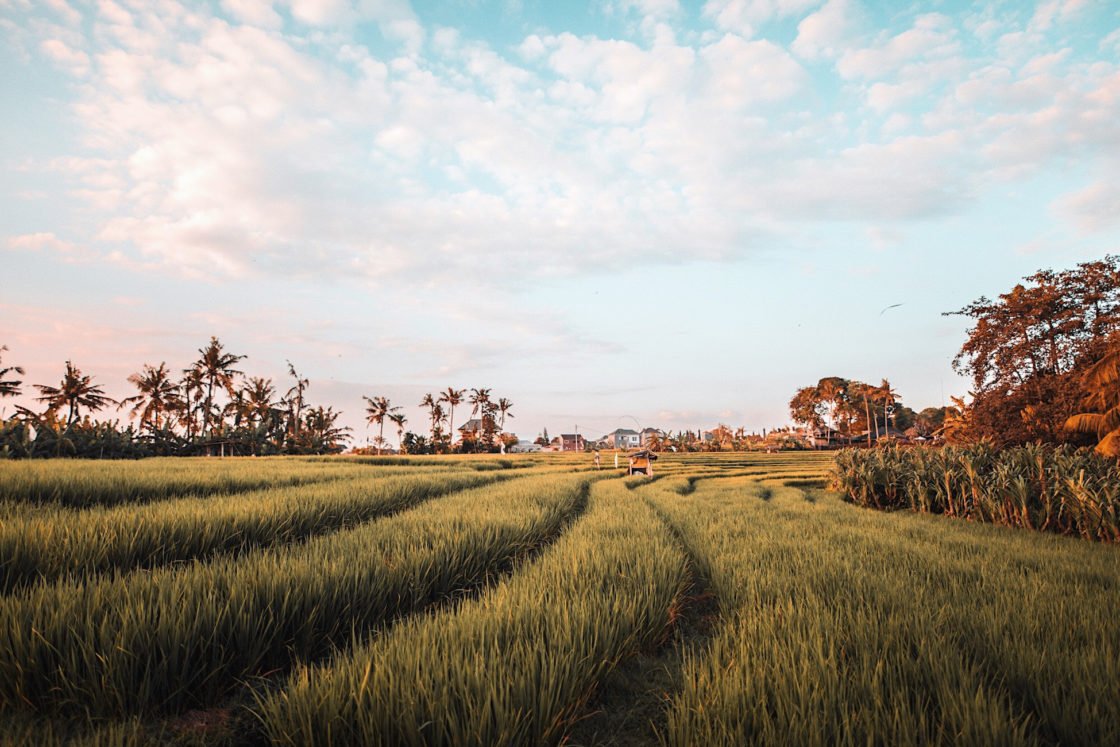 Where to stay?
We stayed at the Jungleroom Bali – it's a super cute hidden accommodation with a bohemian touch. Everywhere you go you can spot small details – so special!! The hotel offers free yoga classes in the morning, super relaxing especially because the class is up in a tree house!! For  breakfast I definitely would recommend to choose Chia Pudding and Avocado Toast, so YUMMY!
The hotel is located 5 minutes from Batu Bolong – it's a big street with looooots of nice restaurants and cafés. I will upload 'My Favorite VEGAN Restaurants in Bali' soon.
Wo übernachten? 
Wir haben im Jungleroom Bali übernachtet – eine suuuuper schöne versteckte Location im Boho Style. Die ganzen kleinen Details haben sie noch besonderer gemacht. Jeden Morgen wird eine Yoga-Stunde (sogar im Preis enthalten) in einem erhöhten Baumhaus angeboten  – es war so entspannend!  Das Frühstück ist wie eigentlich jedes Essen auf Bali ein Traum. Meine Empfehlung: Chia Pudding mit frischen Früchten und Granola & das Avocado Toast!!
Die Lage ist super, kaum 5 Minuten von der Großen Straße Batu Bolong entfernt. Dort findet ihr super viele Restaurants. Einen Blogpost über meine "Favorite Vegan Restaurants in Bali" gibt es ganz bald.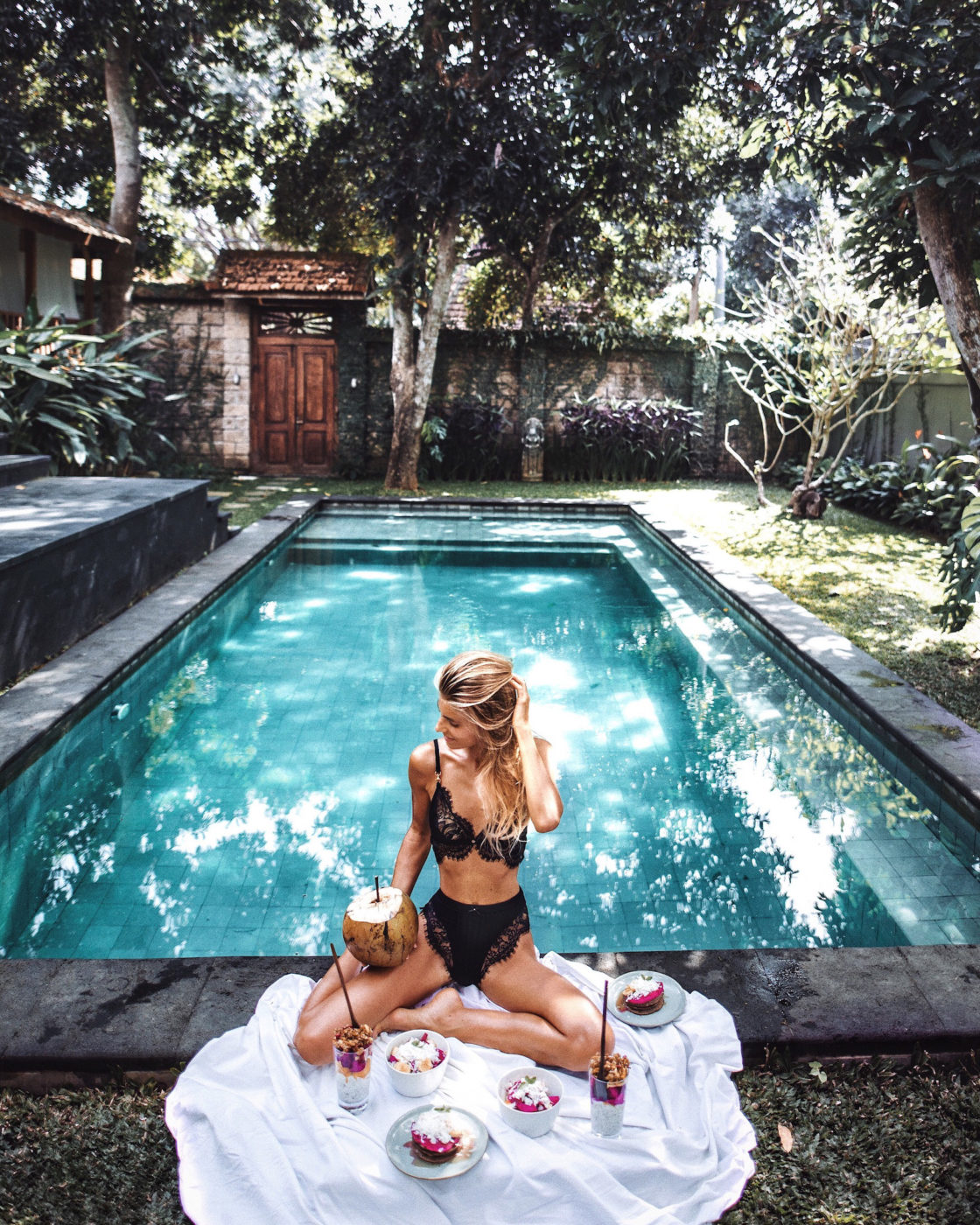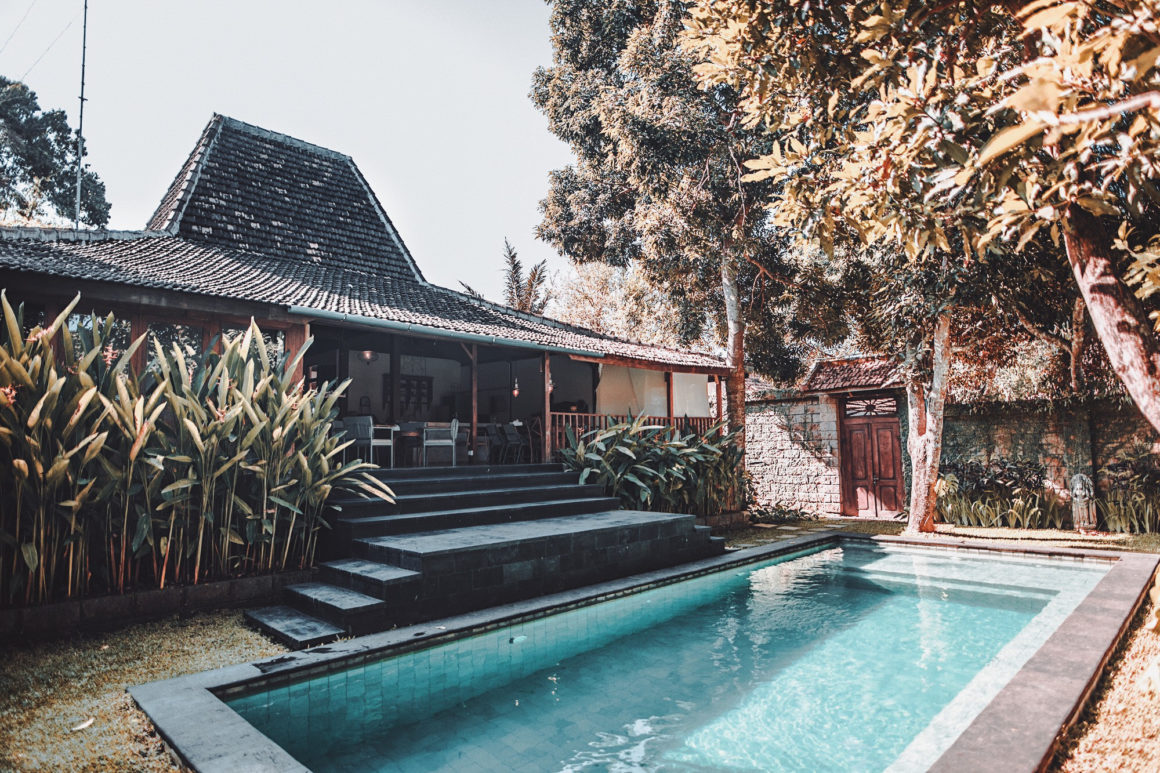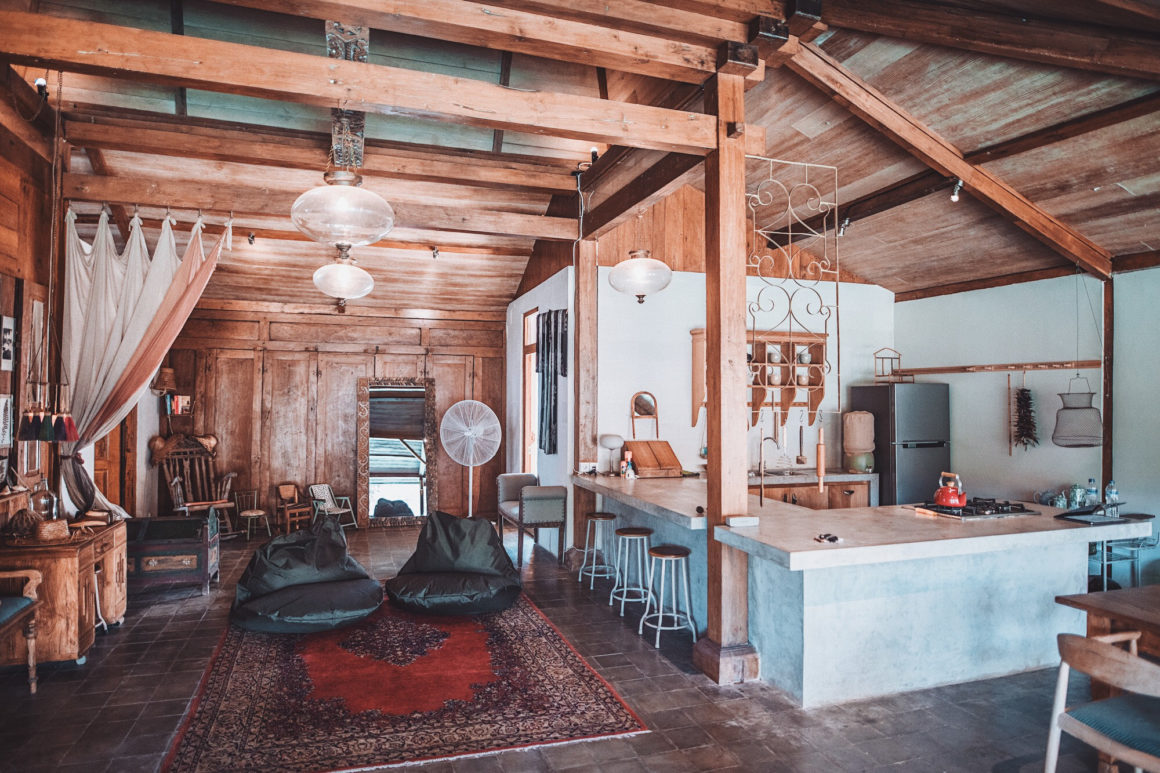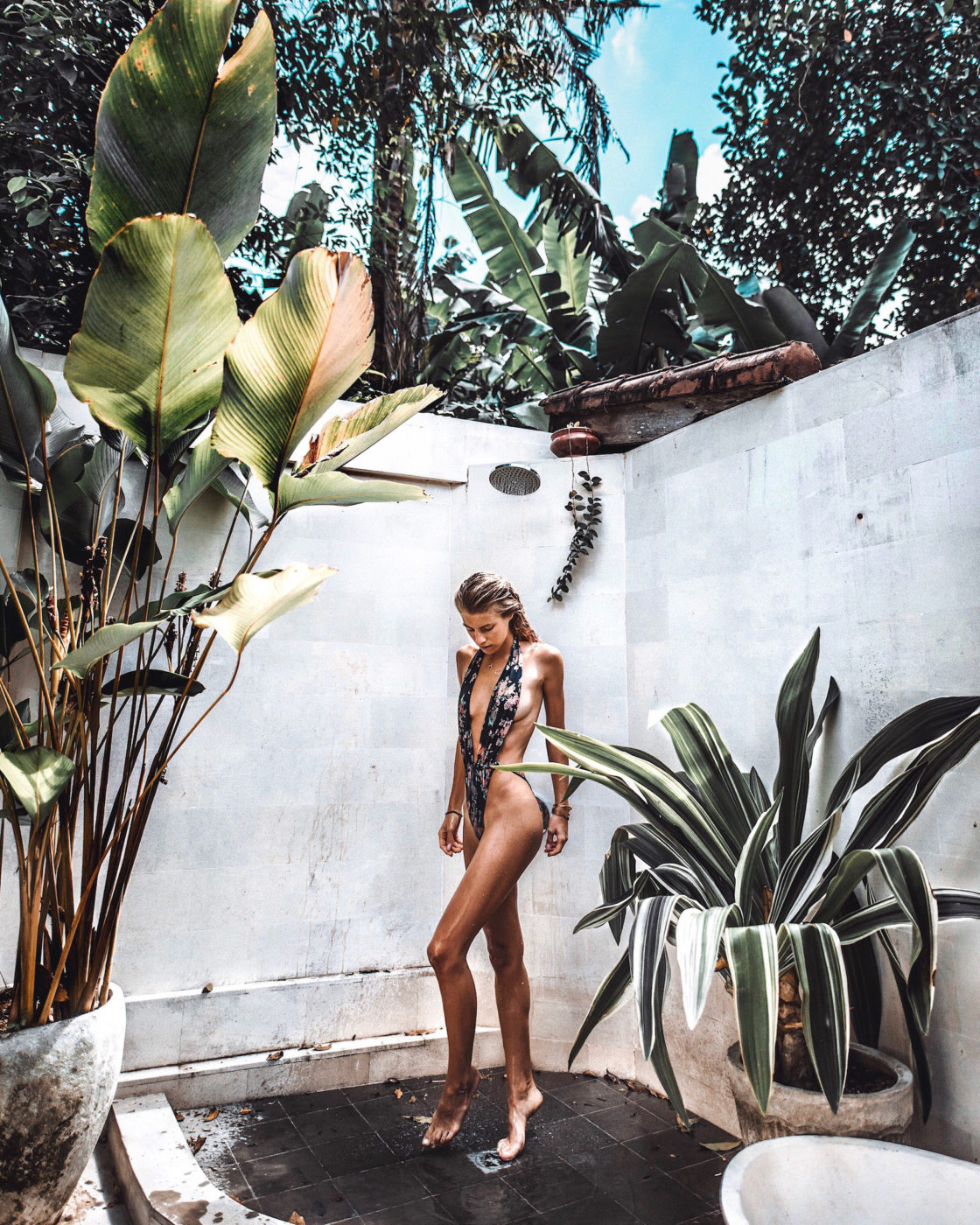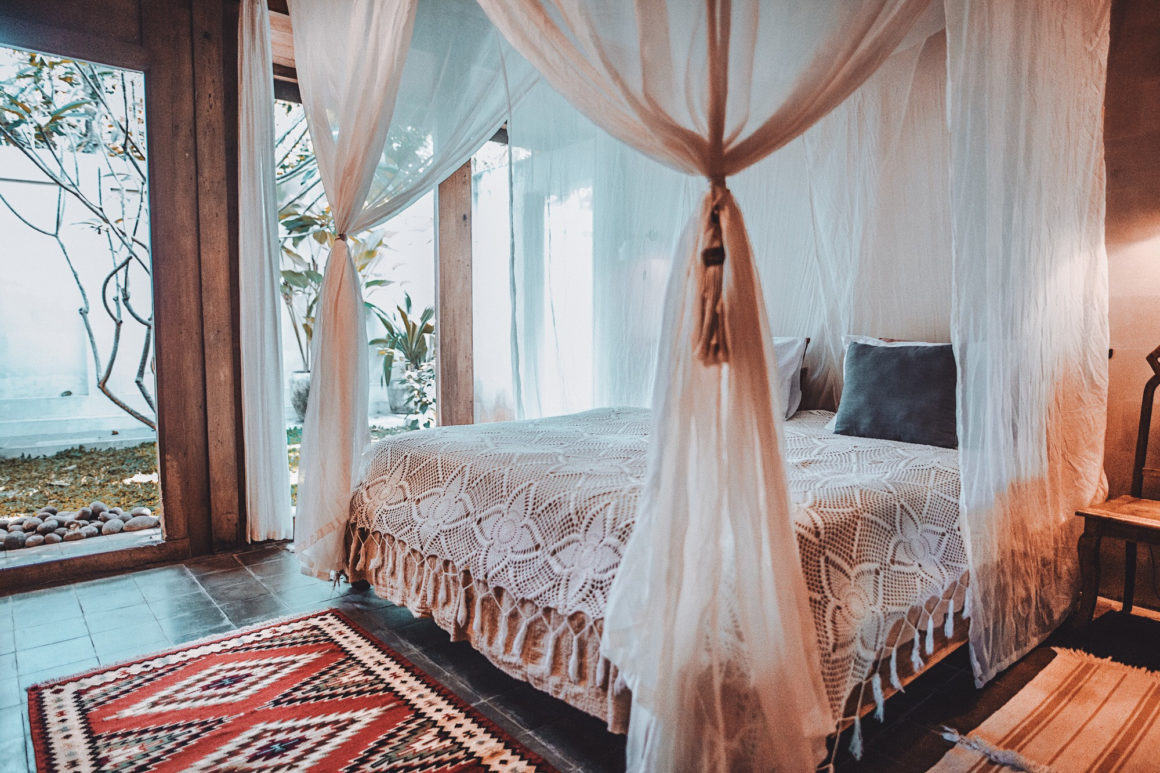 How to get around?
We rented some motorbikes on the first day , it's definitely the easiest and fastest way to get from A to B. There are so many rental station – a day costs around 3-5€ (50-70k Indonesian Rupees)
Wie von A nach B kommen?
Wir haben uns direkt am 1. Tag Motor-Roller gemietet – so kommt man auf Bali am Besten von A nach B. Gibt es eigentlich an jeder Ecke und kostet um die 50-70k Indonesische Rupien (ca. 3-5€ pro Tag)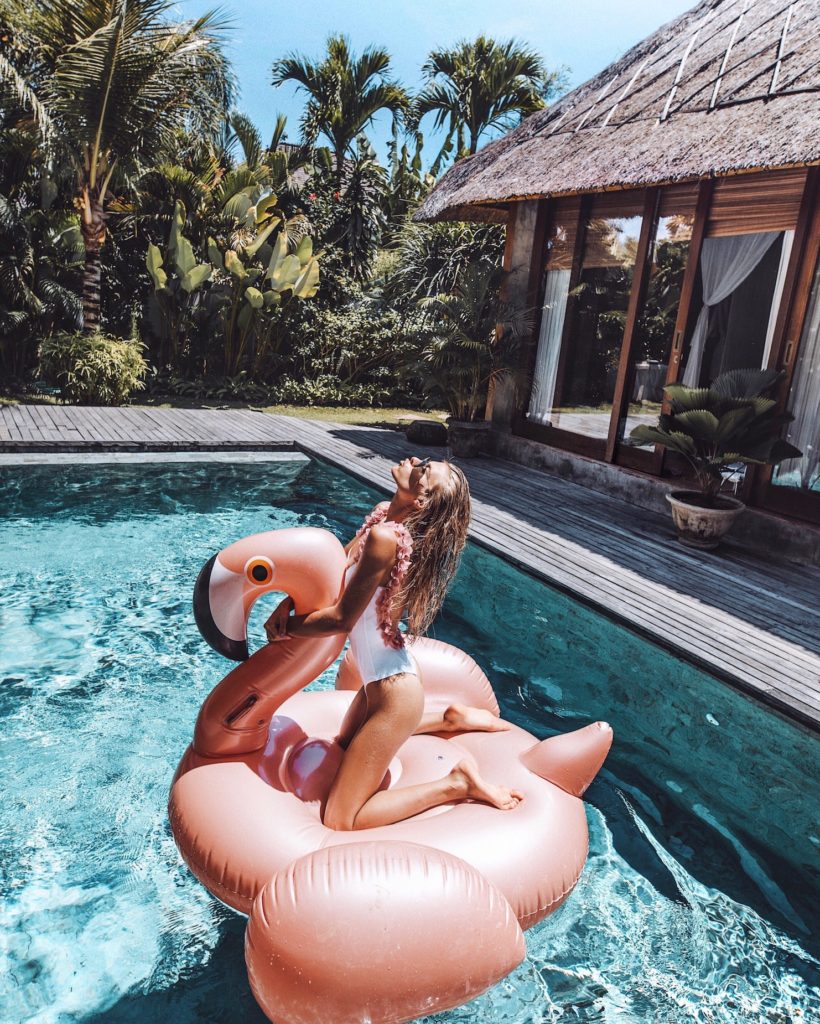 Where to enjoy the Sunset?
There are quite a lot of nice spots over here to enjoy sunsets – almost every beach 🙂 My favorite one was the Tengal Bali Beach – sooo beautiful, but in the evening it got crowed over there. One day we watched the sunset at Batu Bolong Beach. We enjoyed it with nice music and fresh coconuts on the rocks at the beach. Of course there are many other options like Cafés or Restaurant but I will always prefer the beach 🙂
Wo den Sonnenuntergang genießen?
Den Sonnenuntergang kann man hier an eigentlich jedem Strand geniessen *.* Mein Favorite war der Tengal Bali Beach – zum Sonnenuntergang wird dieser allerdings ziemlich voll. Einen Tag haben wir am Batu Bolong Beach gechillt und gegen Abend sind wir auf die großen Felsen geklettert und haben mit entspannter Musik der Sonne beim untergehen zugeschaut. Natürlich gibt es auch hier Cafés und Hotels von denen man den Sonnenuntergang genießen kann – allerdings werde ich immer den Strand bevorzugen 🙂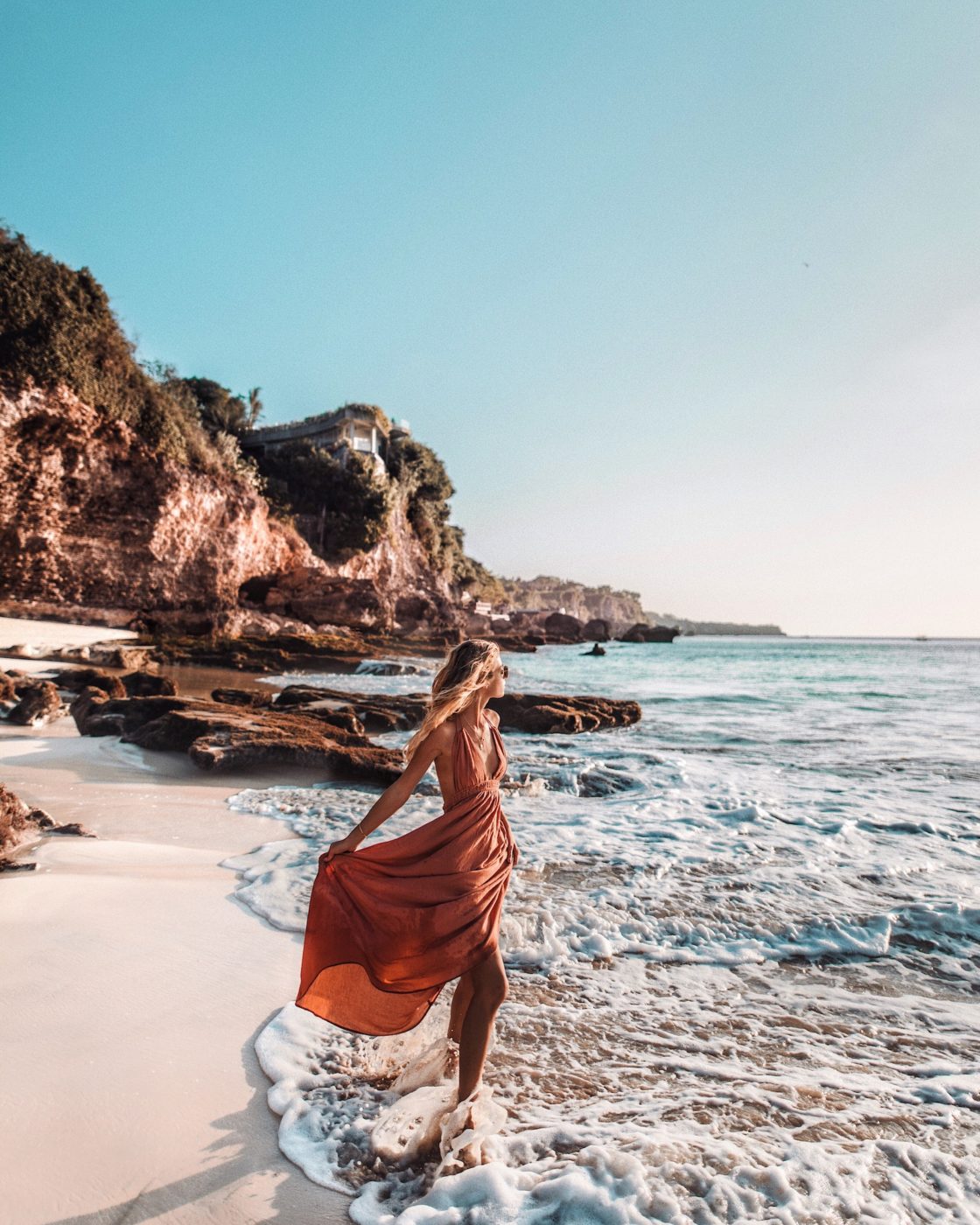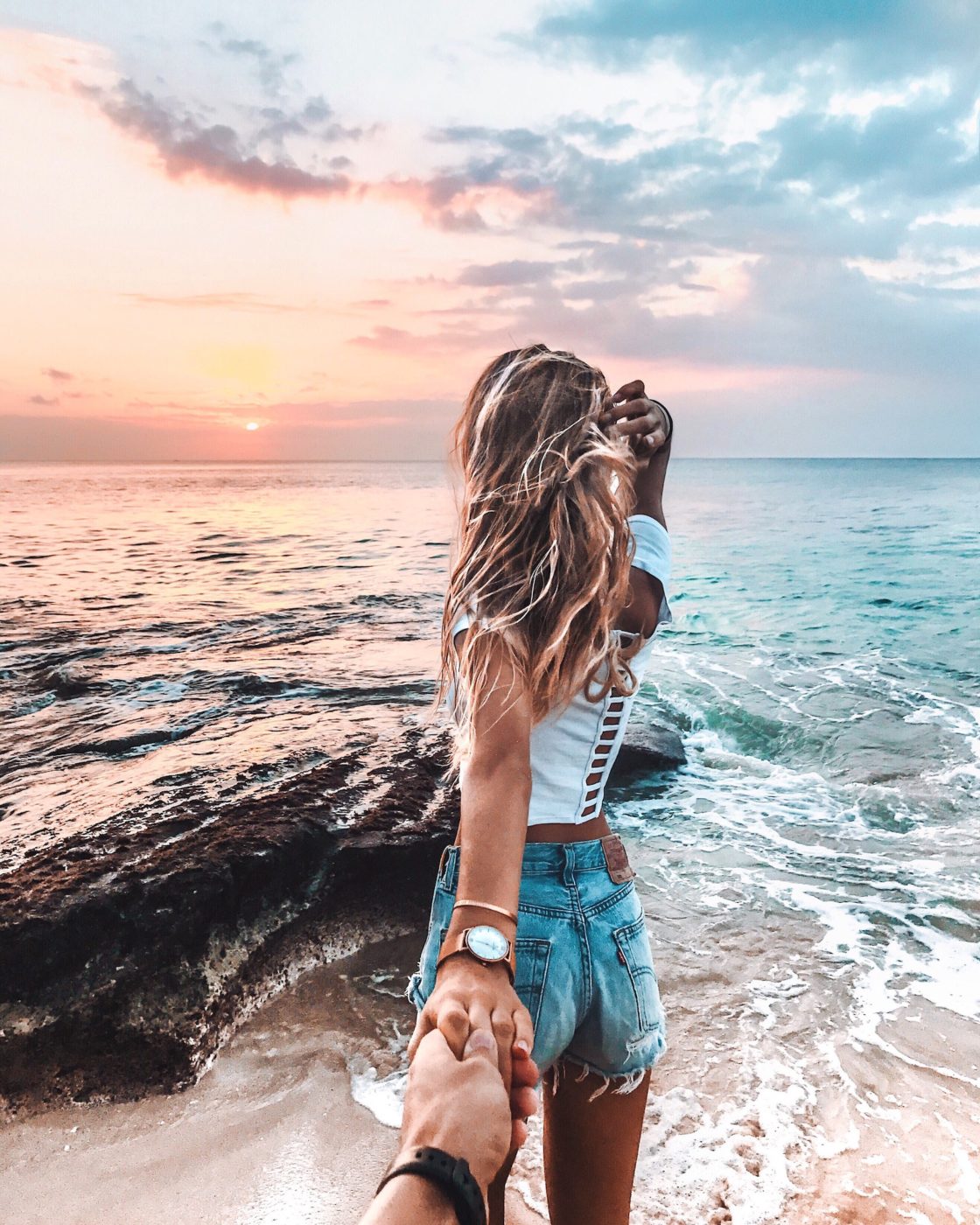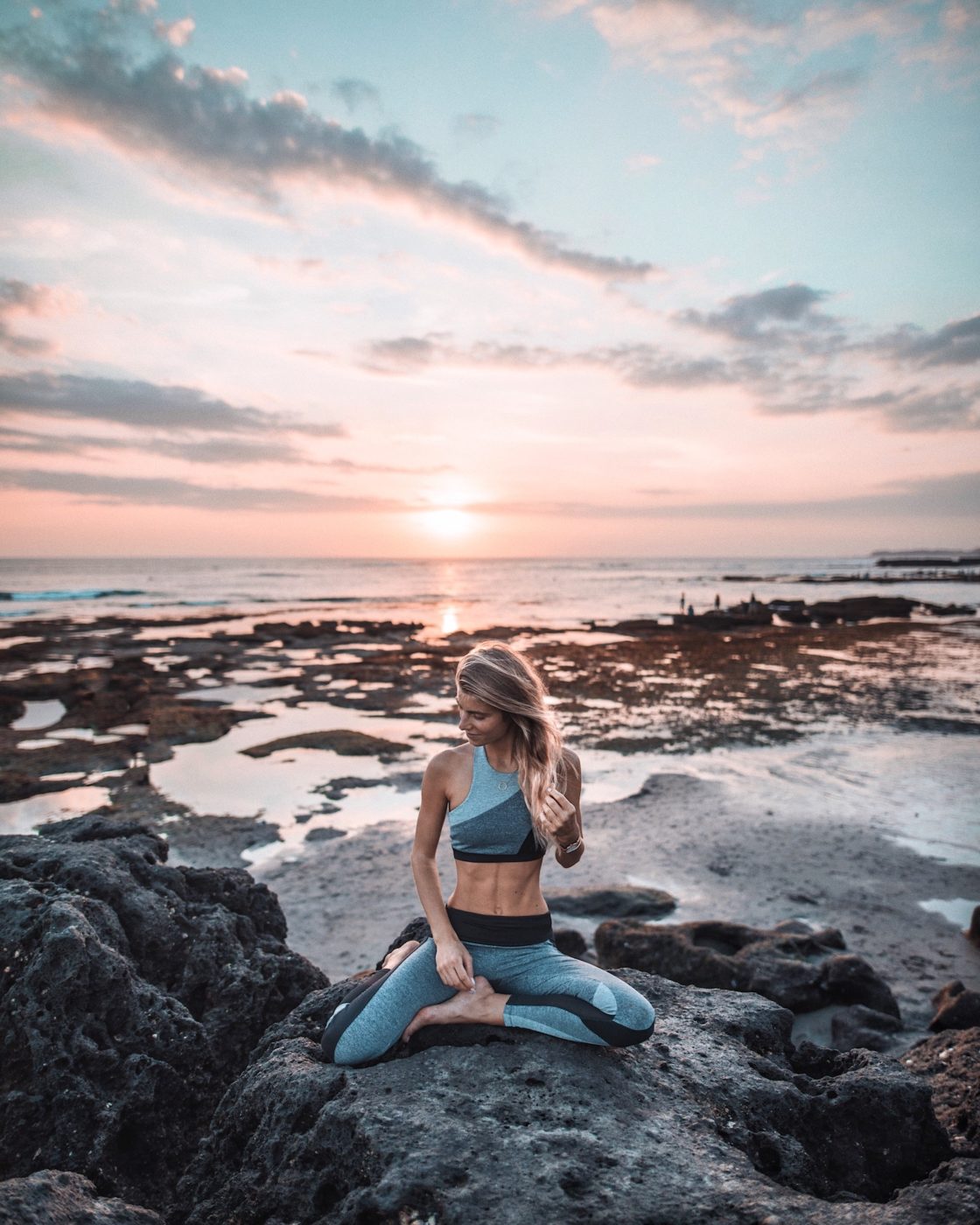 Just stroll around and you will find many amazing spots. If you wanna go to the ricefields in Canggu make sure to do it without wearing your shoes – I almost lost one because its super muddy over there :D:D
Reisfelder gibt es natürlich nicht nur in Ubud, auch hier in Canggu haben wir welche entdeckt. Fahrt am Besten einfach in der Gegend herum, hier gibt's ganz viele schöne Spots zu entdecken. 🙂 Und wenn ihr auf die Reisfelder geht, passt schön auf: ihr könntet schnell einsacken, da die Felder sehr stark bewässert werden. (Ich habe beinahe meinen Schuh verloren :D:D )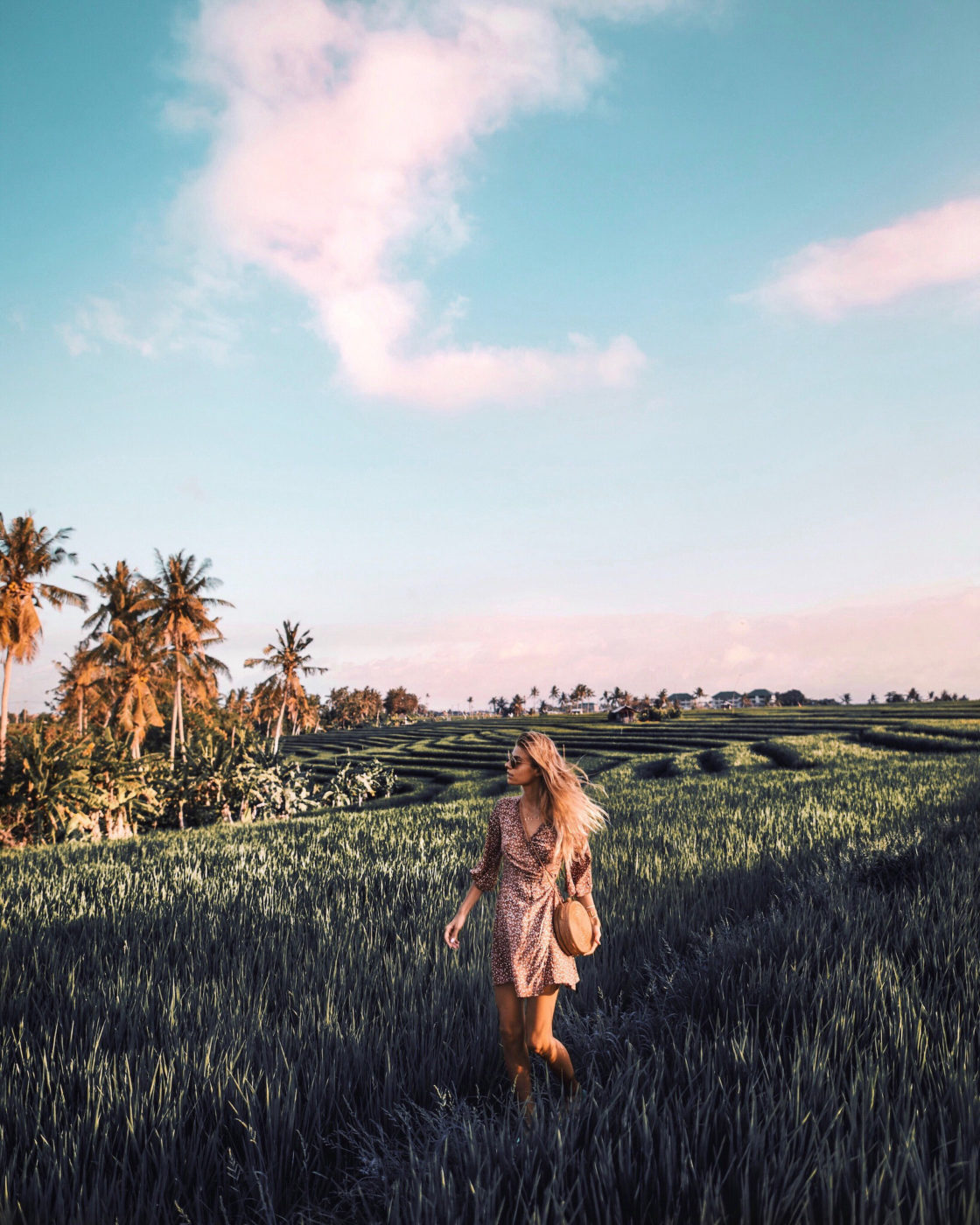 Where to eat?
…I am currently writing a new Blogpost with my favorite VEGAN Restaurants here on Bali. So give me some more days and stay tuned for Vegan heaven !!
…Ich schreibe momentan an einem neuen Blogpost mit meinen Veganen Lieblingsrestaurants hier auf Bali. Gebt mir noch ein Paar Tage und freut euch auf den VEGANEN Himmel *.*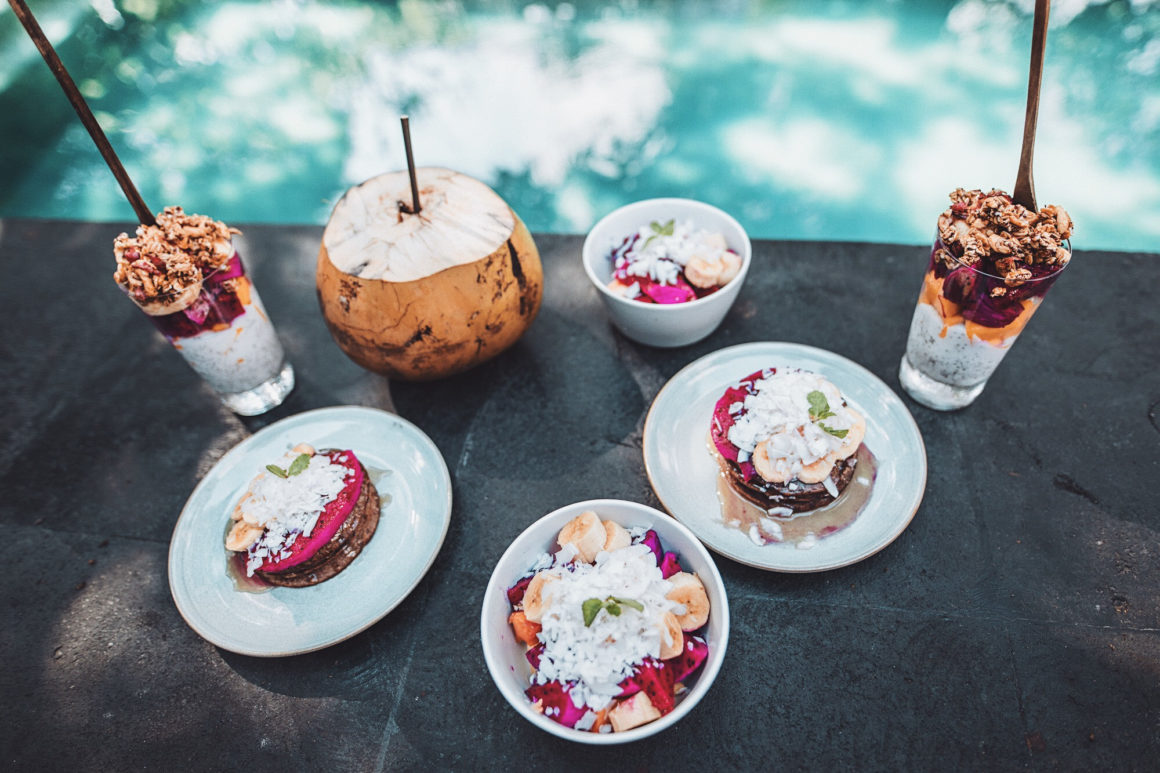 The next Bali Blogpost will follow soon.
Der nächste Bali Blogpost folgt ganz bald.
xx Debi