Hi Guys,
It's me again 🙂 I know during the last weeks I have been quite inactive here on www.debiflue.com. There was so much going on lately that I simply wasn't able to keep all my channels up to date. But now – after almost 2 months of travelling – I will be at home during the holidays and I am going to catch up with some blog posts! 🙂 This one is going to be about our short trip to the Seychelles… so be prepared for some amazing pictures 😉
Ich bin's wieder 🙂 Ich weiß in den letzten Wochen war ich nicht sehr aktiv hier auf www.debiflue.com. Es ist so viel passiert in letzter Zeit, dass ich einfach nicht die Zeit gefunden habe, alle meine Kanäle auf dem neuesten Stand zu halten. Aber jetzt –  nach fast 2 Monaten voller Reisen – werde ich die Feiertage zu Hause verbringen und habe endlich die Zeit ein paar neue Blogposts für Euch zu verfassen! 🙂 Im heutigen Post berichte ich Euch von unserem Kurztrip auf die Seychellen… also macht Euch auf paradiesische Bilder gefasst 😉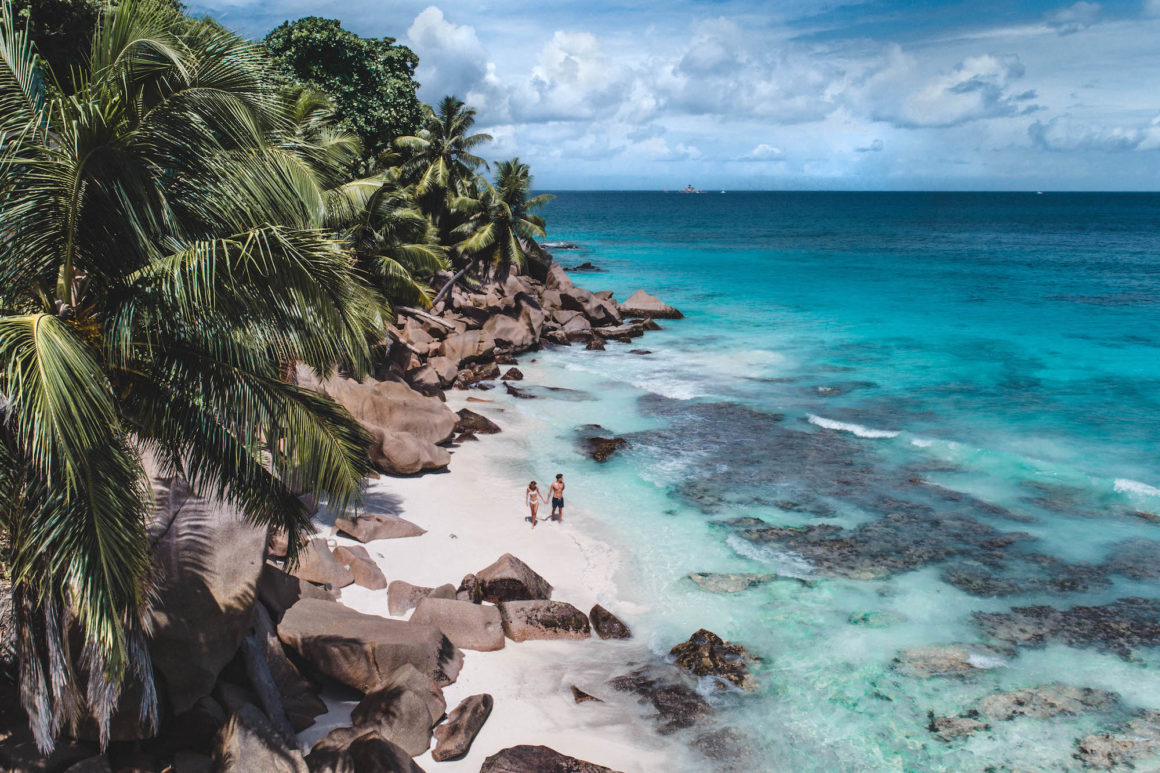 If you read my last Post you already know that we've been to Mauritius in the beginning of november. After almost one week of rain we just needed to get a few days of sun 😉 Luckily the Seychelles are located right next to Mauritius, only about 2,5h by plane 🙂 It took as another 1,5 hours to get to our Hotel: Le Domaine de L'Orangeraie – one of the most relaxing places I have ever been to 🙂
Wenn ihr meinen letzten Post gelesen habt, wisst ihr ja bereits, dass wir Anfang November auf Mauritius waren. Nachdem wir dort knapp 1 Woche Regenwetter hatten, mussten wir einfach nochmal für ein paar Tage in die Sonne 😉 zum Glück liegen die Seychellen nur knapp 2,5 Flugstunden von Mauritius entfernt 🙂 Weitere 1,5 Stunden später waren wir in unserem Hotel angekommen: Le Domaine de L'Orangeraie – einer der besten Orte überhaupt, um dem Alltag zu entfliehen 🙂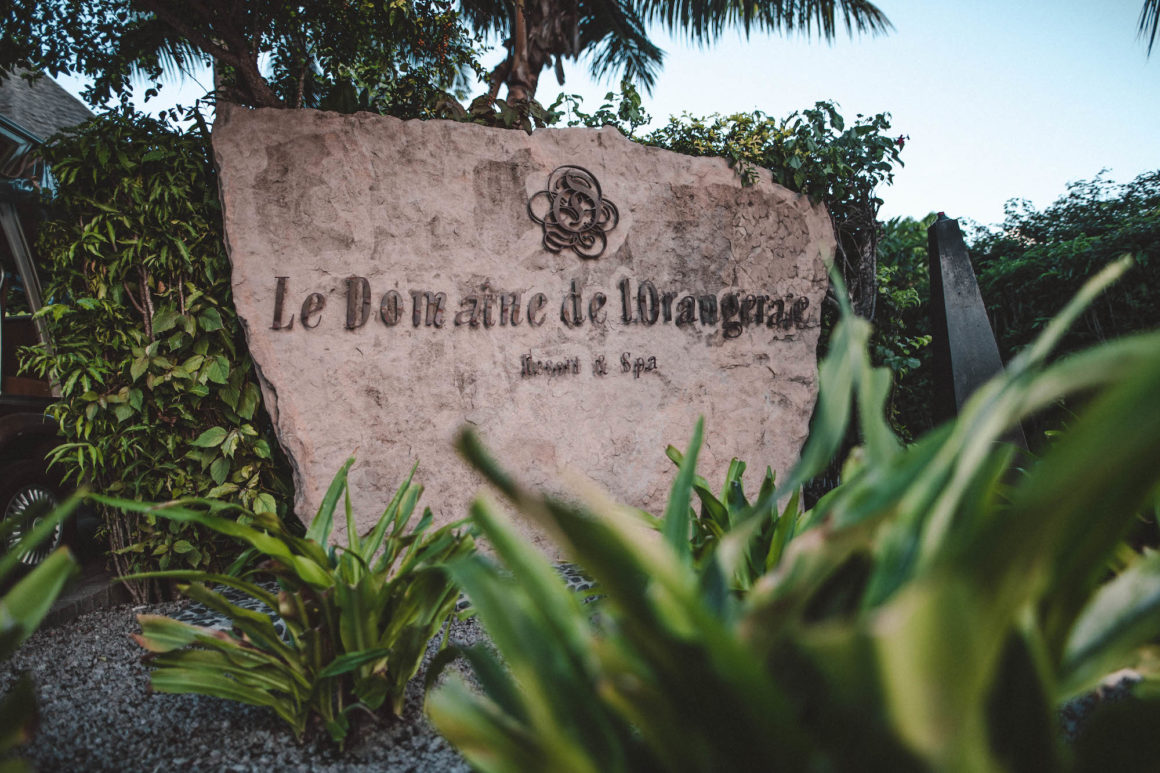 We had an amazing Villa in the hills. The view from our balcony was incredible, especially during sunset. The wooden room itself with its outdoor bathroom was just a dream *.* One thing I just need to point out: The heavenly smell all around the hotel area! – reminded us of our lodge in South Africa. Everything felt quite close to nature which makes this place so special 🙂
Wir hatten eine traumhafte Villa in den Hügeln. Die Aussicht von unserem Balkon war unglaublich schön, besonders bei Sonnenuntergang. Das Zimmer an sich mit dem war einfach perfekt und hatte sogar noch ein Outdoor-Badezimmer *.* Eine Sache die ich unbedingt erwähnen muss: Überall auf dem Hotelgelände roch es unfassbar gut! – hat uns an unseren Aufenthalt in der Lodge in Südafrika erinnert. Alles dort hat sich so frisch und natürlich angefühlt 🙂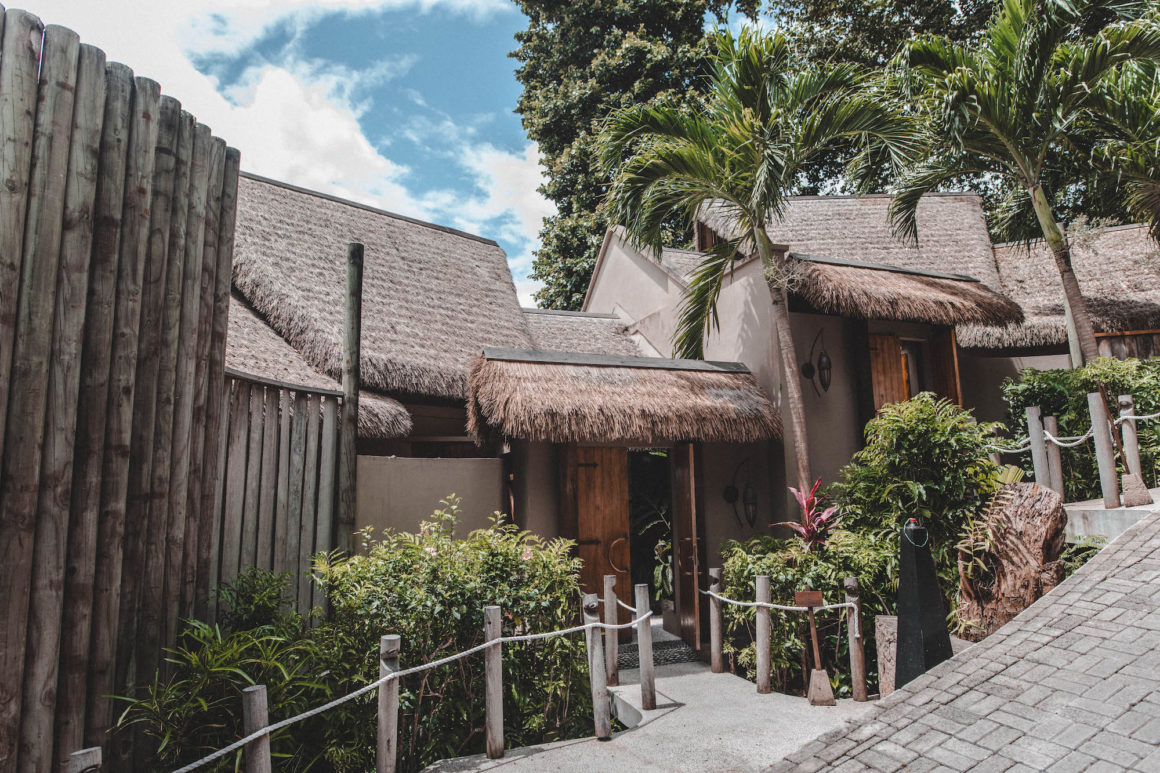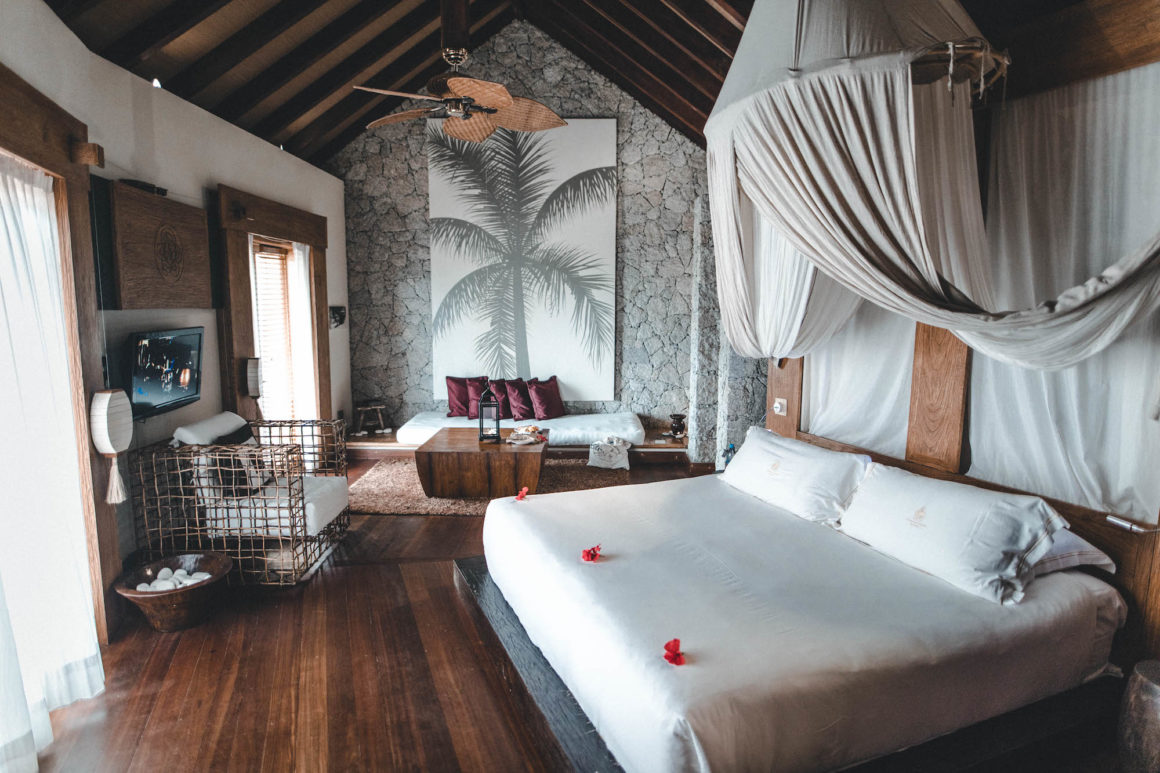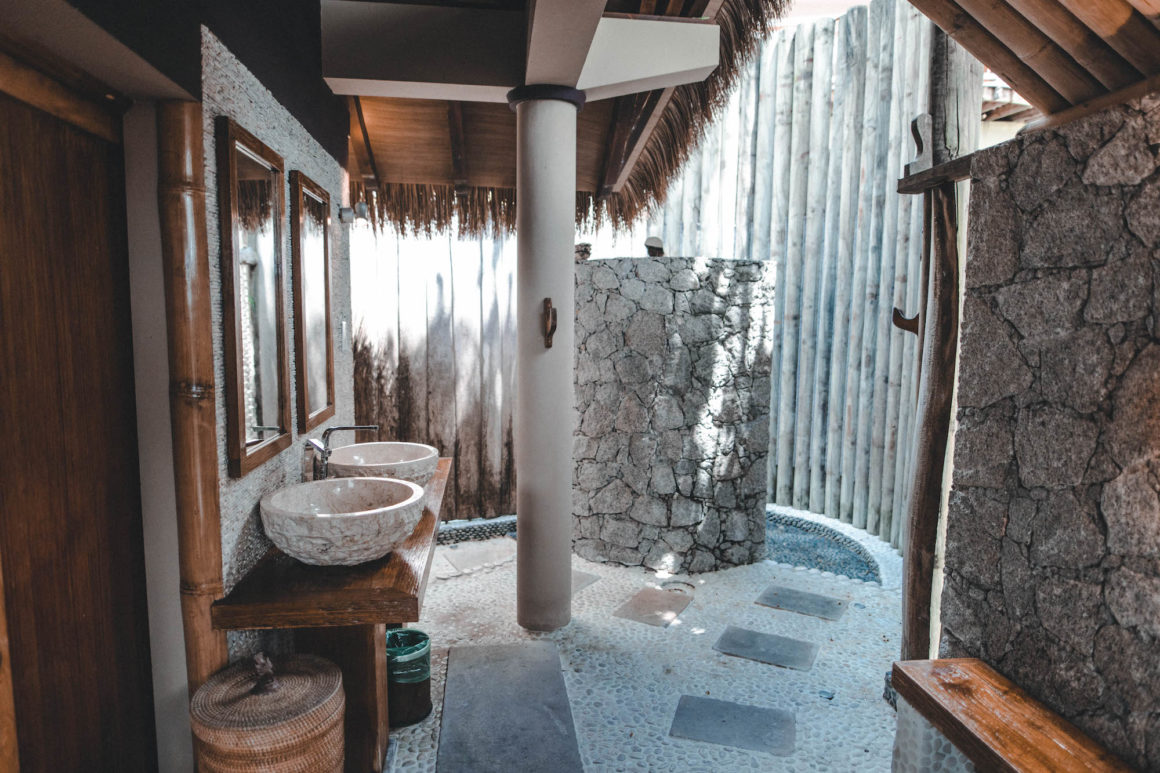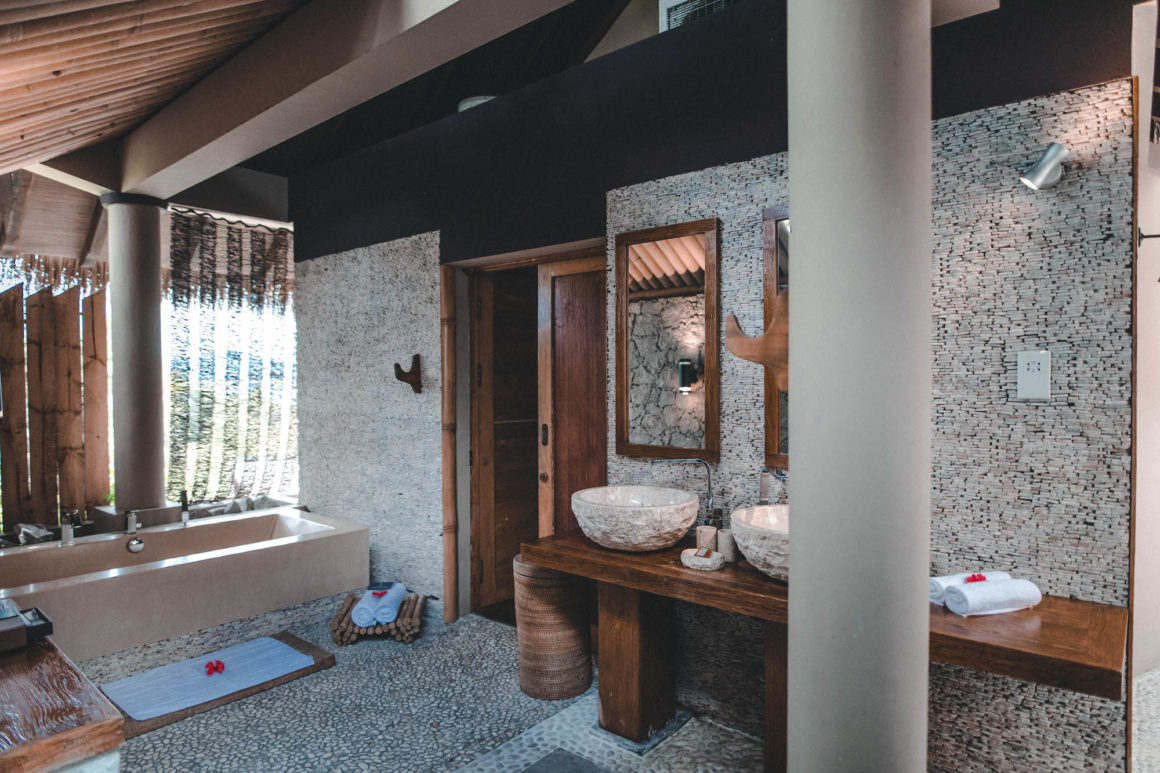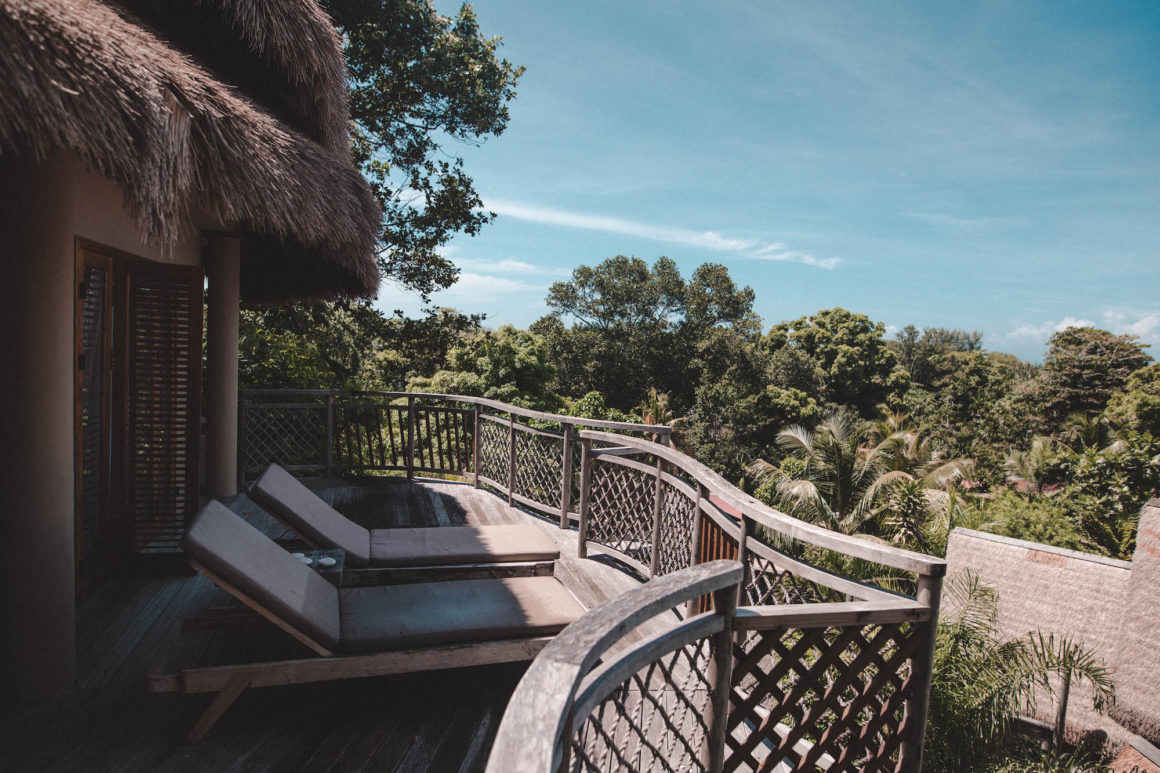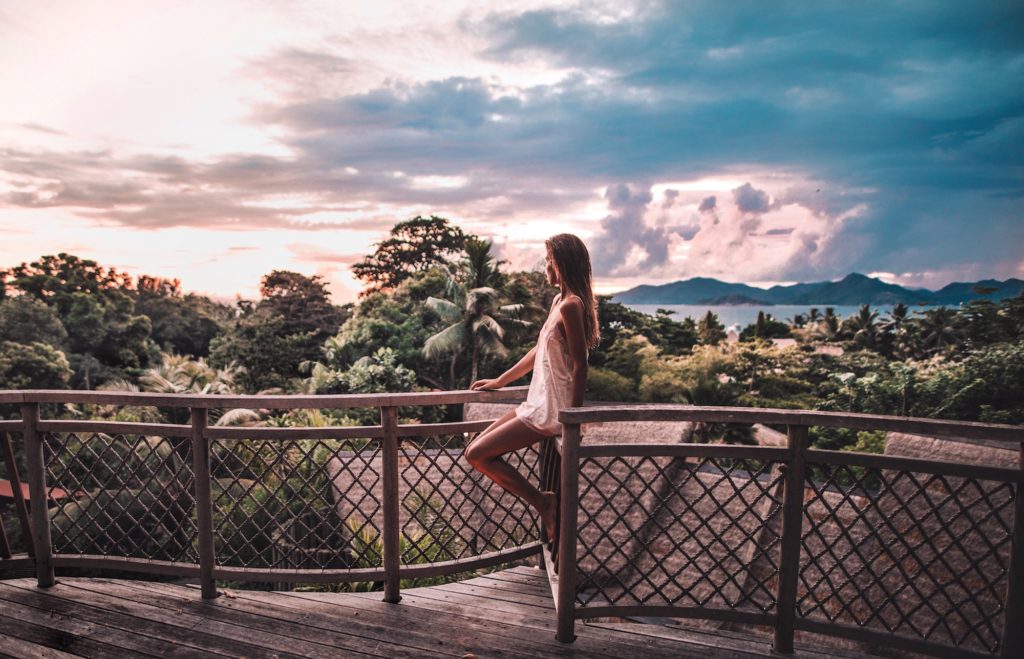 In order to explore the island we rented bikes at an external rental service right next to the hotel. I would definitely recommend to explore the island by bike – it's so much fun and a little open air sports is always great 😉 There are so many amazing spots to discover over there, just check out a few spots over here:
Um auf der Insel von A nach B zu kommen haben wir uns Fahrräder gemietet (gleich neben dem Hotel ist eine kleine Vermietung). Ich würde auf jeden Fall ein Fahrrad empfehlen, denn es macht soo viel Spaß – und ein keines bisschen Open Air Sport ist auch nie verkehrt 😉 Es gibt dort sooo viele tolle Ecken zu entdecken, schaut selbst: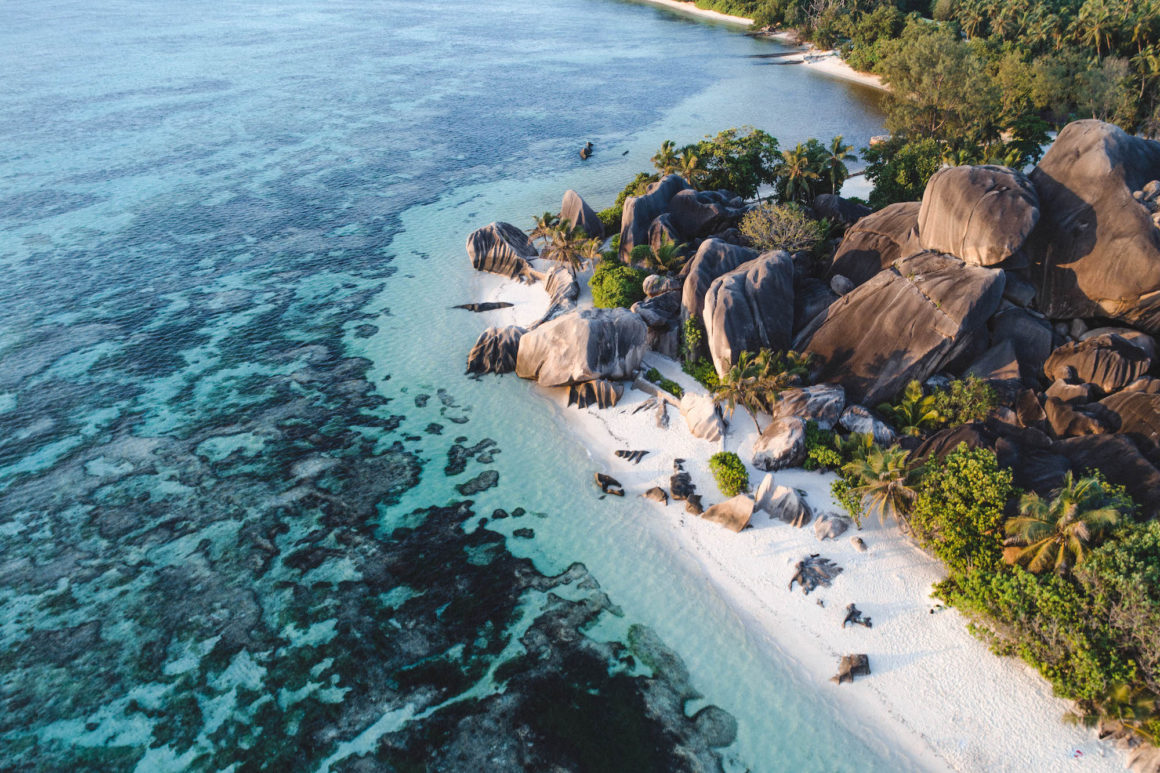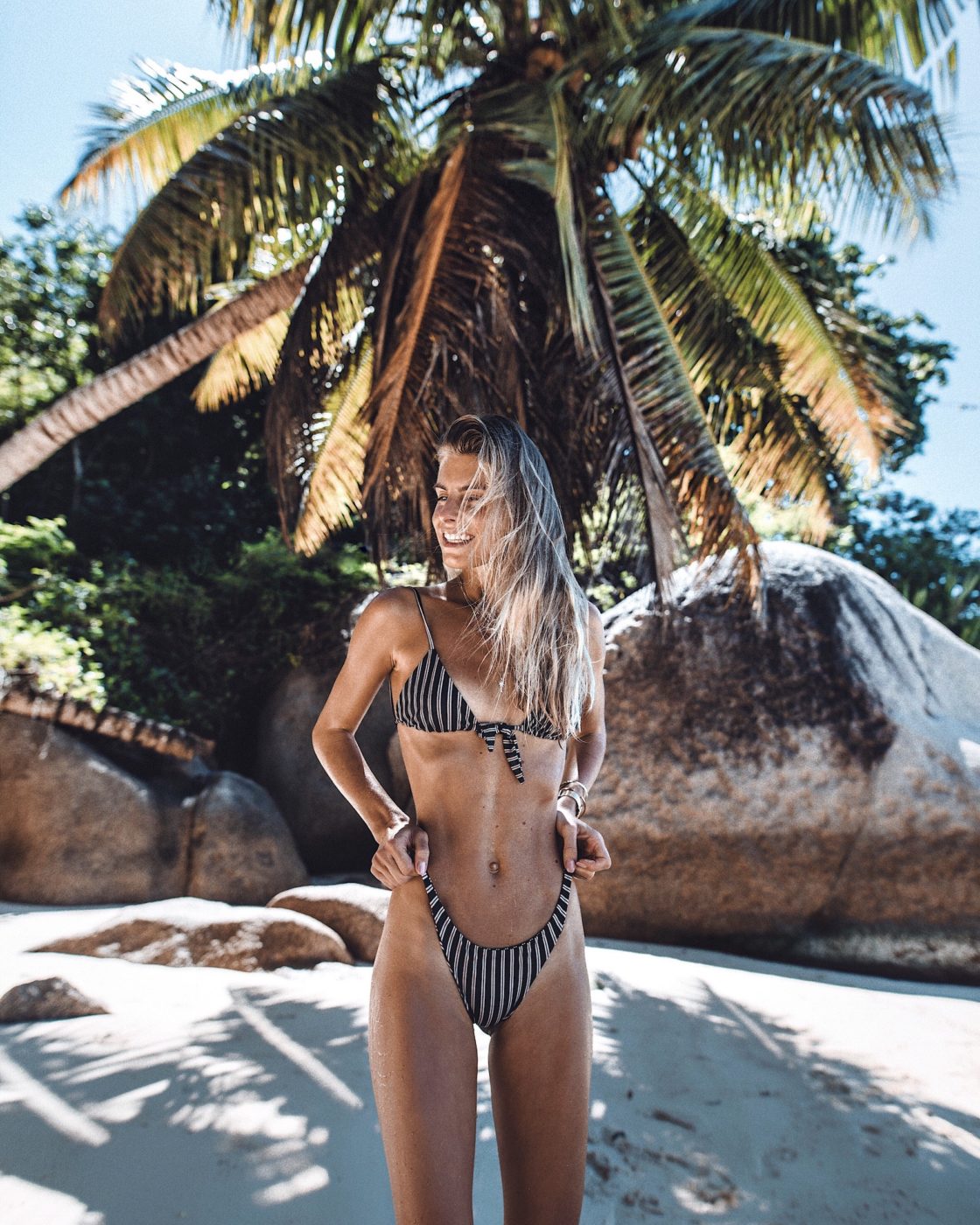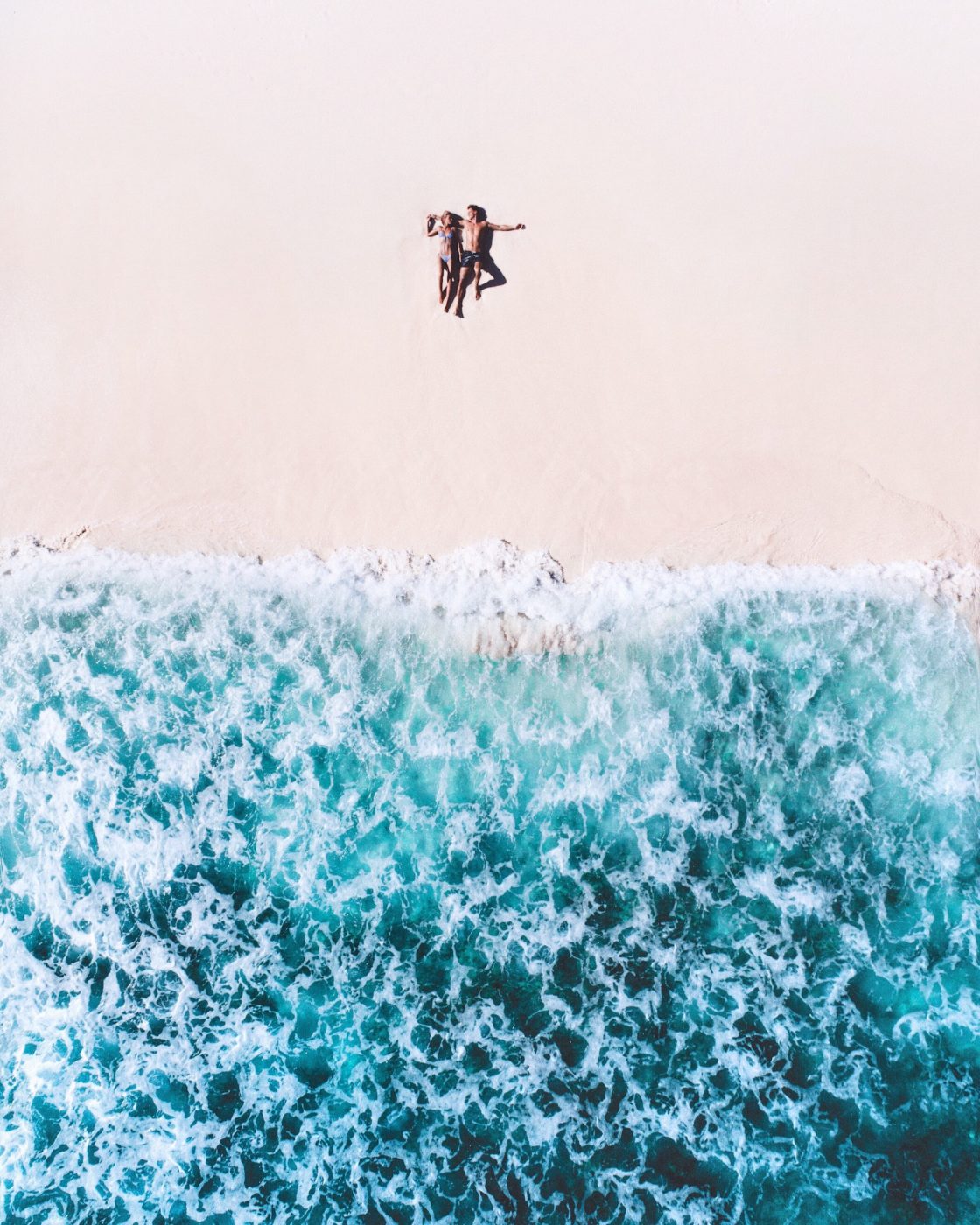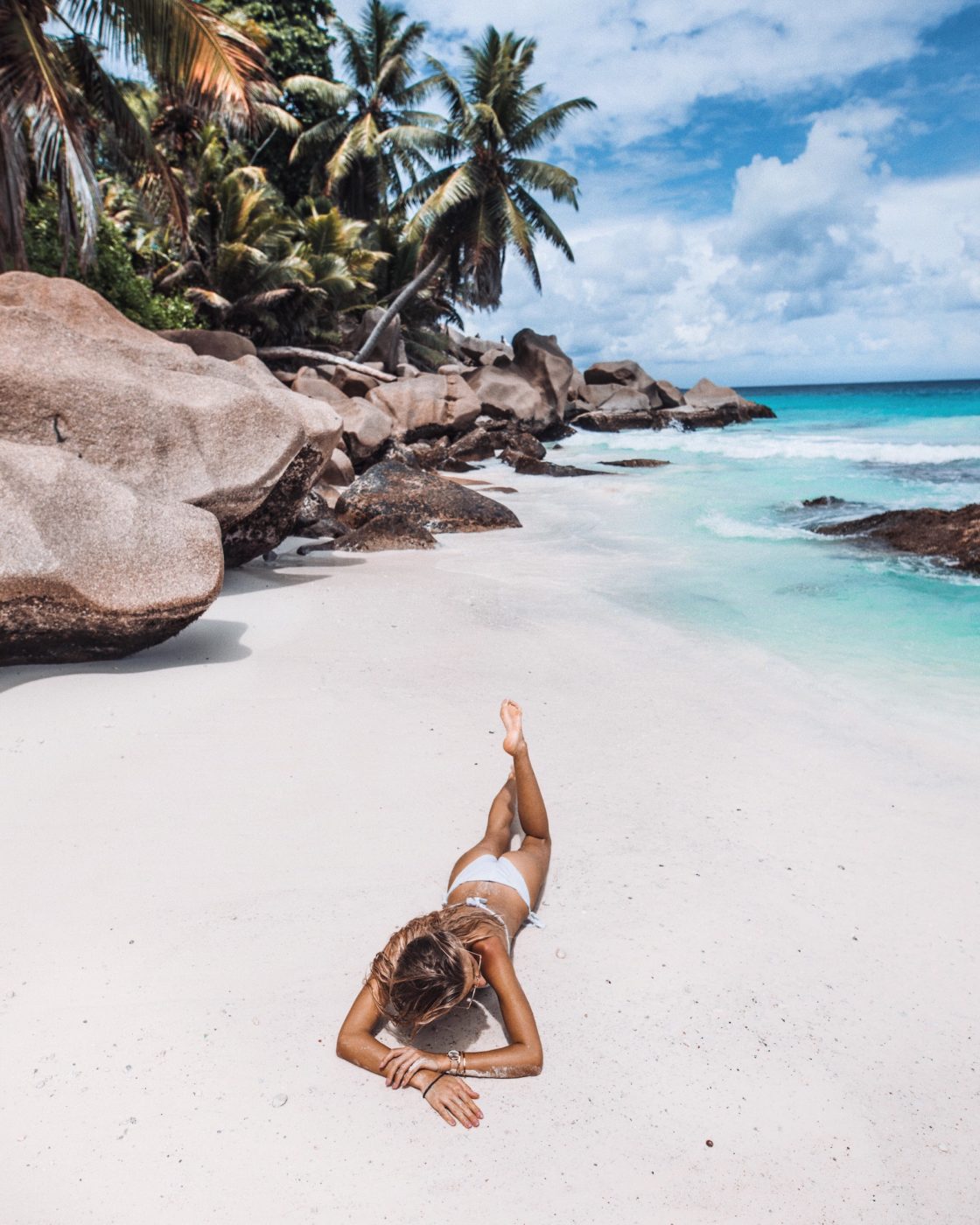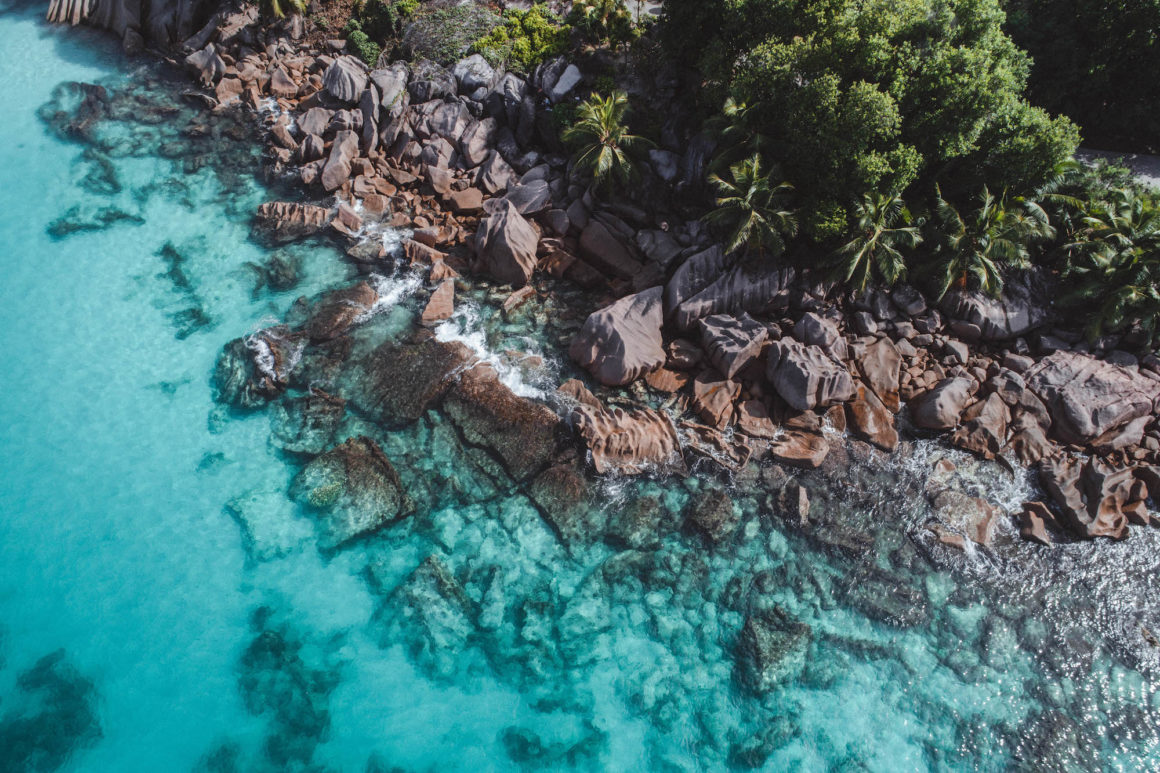 Another aspect which makes the Seychelles so very special to me are the sunsets. Every evening the sky just explodes and reveals the craziest colors! I just love sunsets – no matter where – but the sunsets on the Seychelles are from another world. Everything looks just insane and is tinted in amazing tones 🙂
Eine andere Sache, die die Seychellen so besonders für mich machen, sind die Sonnenuntergänge. Jeden Abend "explodiert" der Himmel in den schönsten Farben! Ich liebe Sonnenuntergänge einfach – egal wo auf der Welt – aber die auf den Seychellen sind wie von einer anderen Welt. In all den Farben sieht alles nochmal traumhafter aus 🙂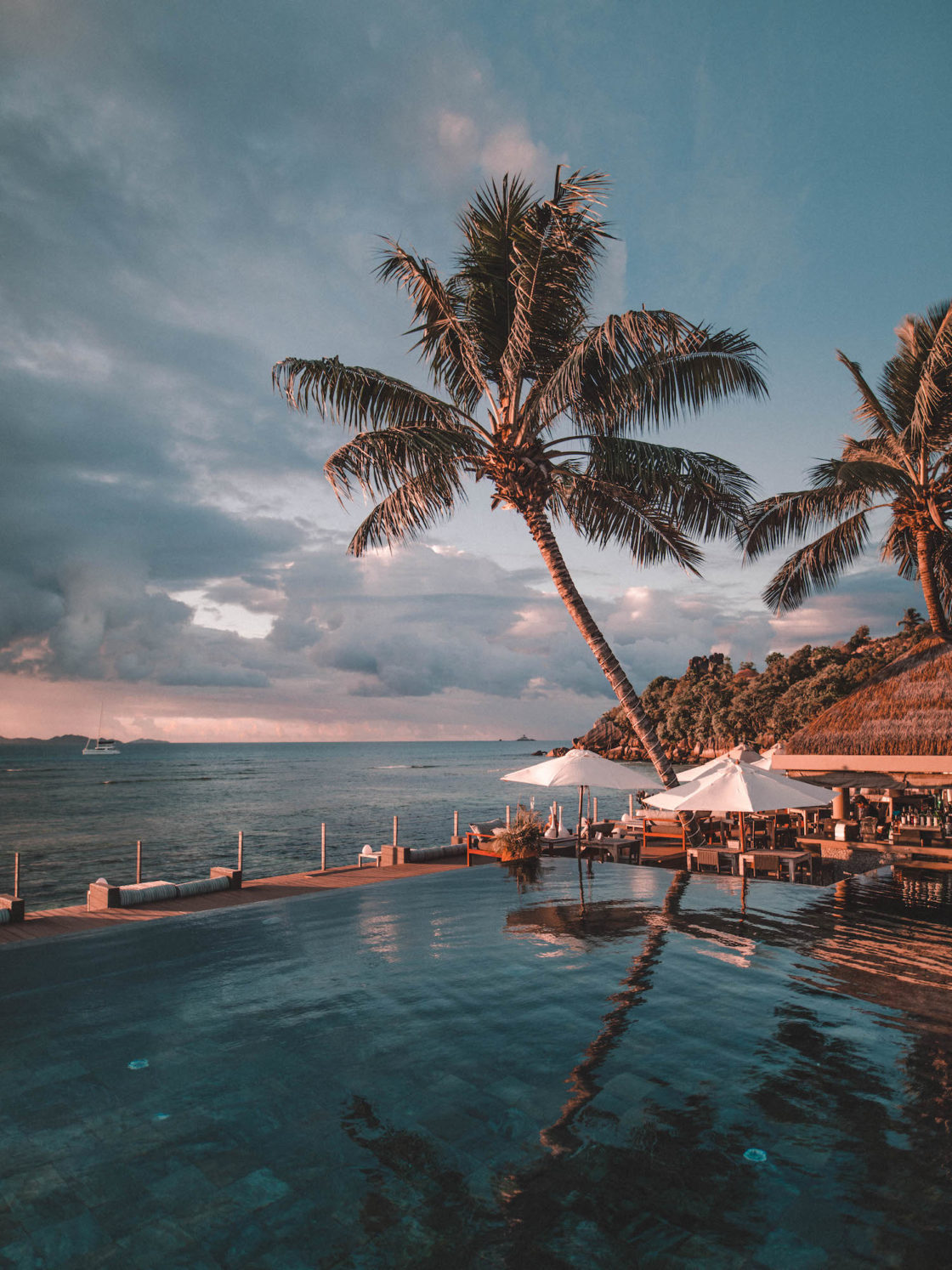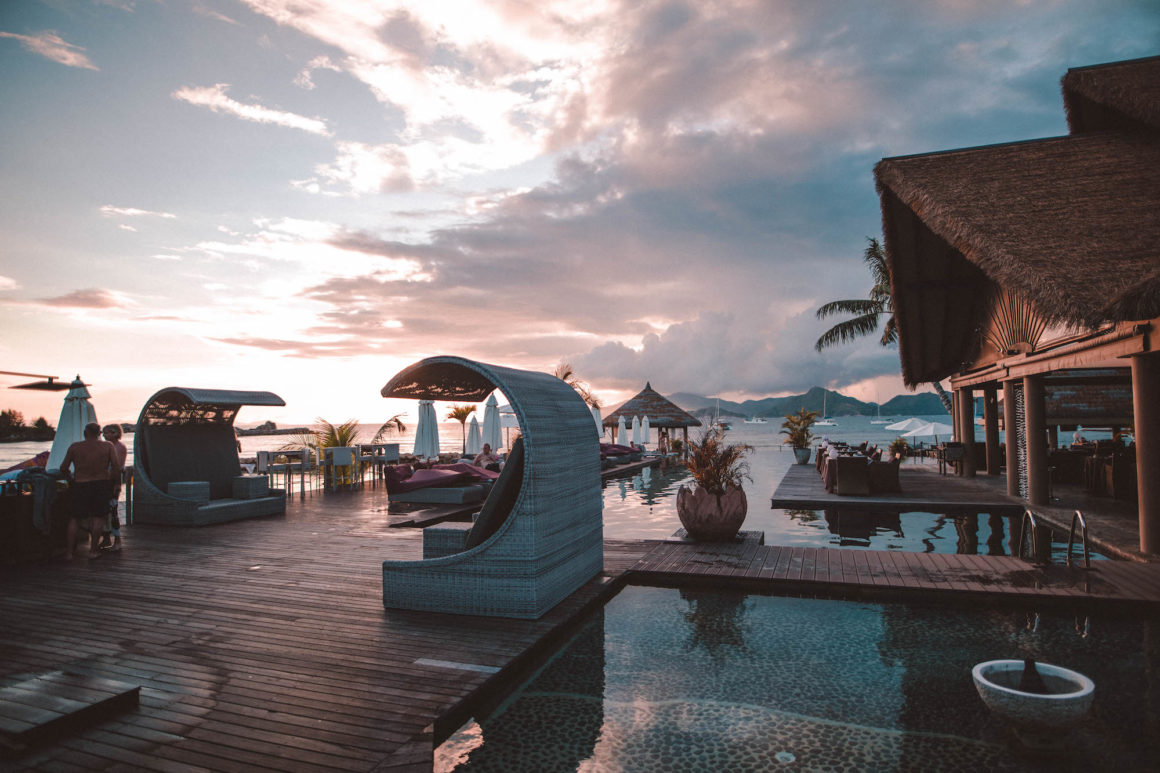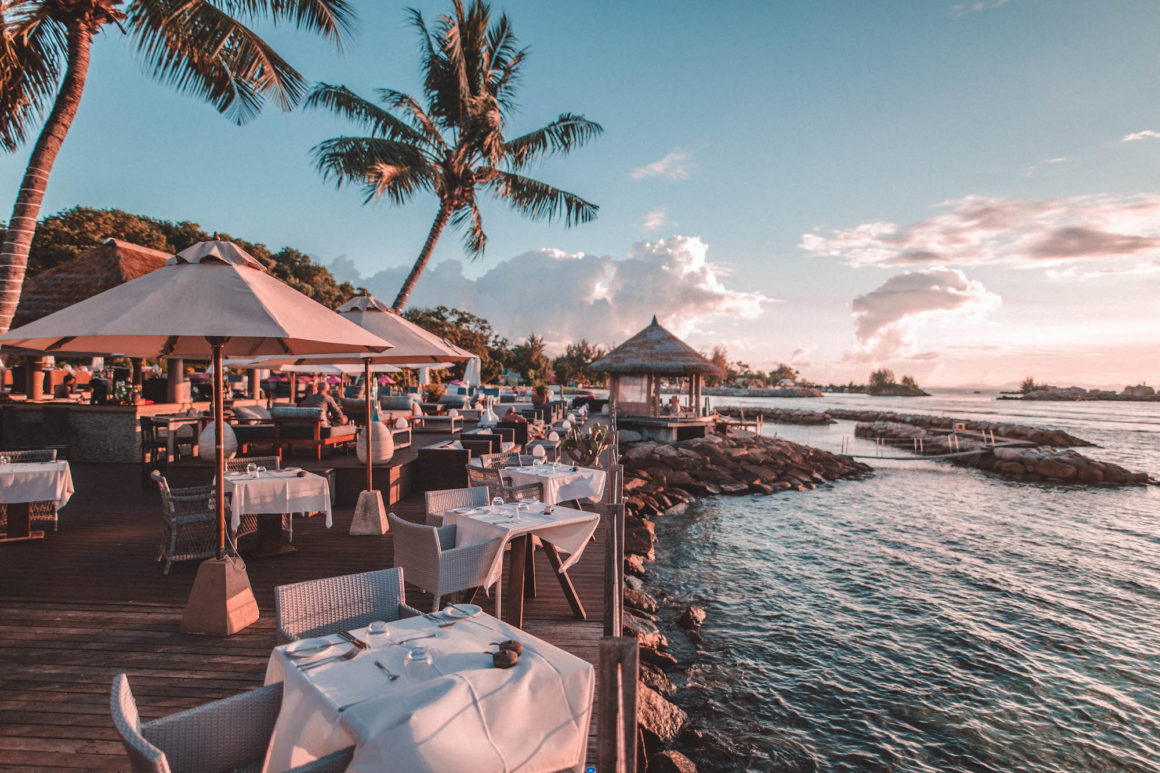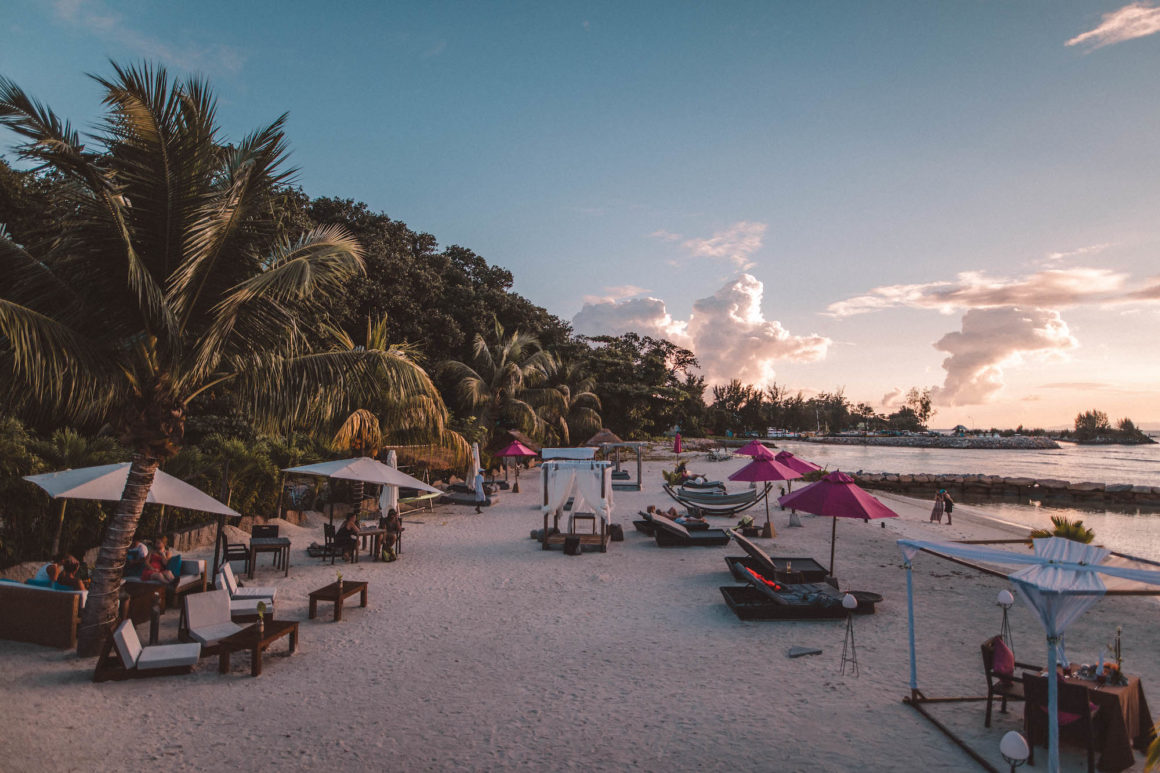 One Part you should definitely not miss when exploring the Seychelles is the south of Mahe. Even if it's the main island of the Seychelles there are so many beautiful and wild spots to explore, like the craziest beaches, perfect wedding locations, untouched jungles or the best turtle farm I have ever seen 🙂
Was ihr definitiv sehen solltet, wenn ihr die Seychellen besucht, ist der Süden von Mahe. Auch wenn es die Hauptinsel der Seychellen ist, gibt es dort so viele wunderschöne und wilde Spots, die auf jeden Fall einen Besuch wert sind: die schönsten Strände, die tollsten Hochzeits-Locations, unberührter "Jungle" oder aber die coolste Schildkröten Farm, die ich je gesehen habe 🙂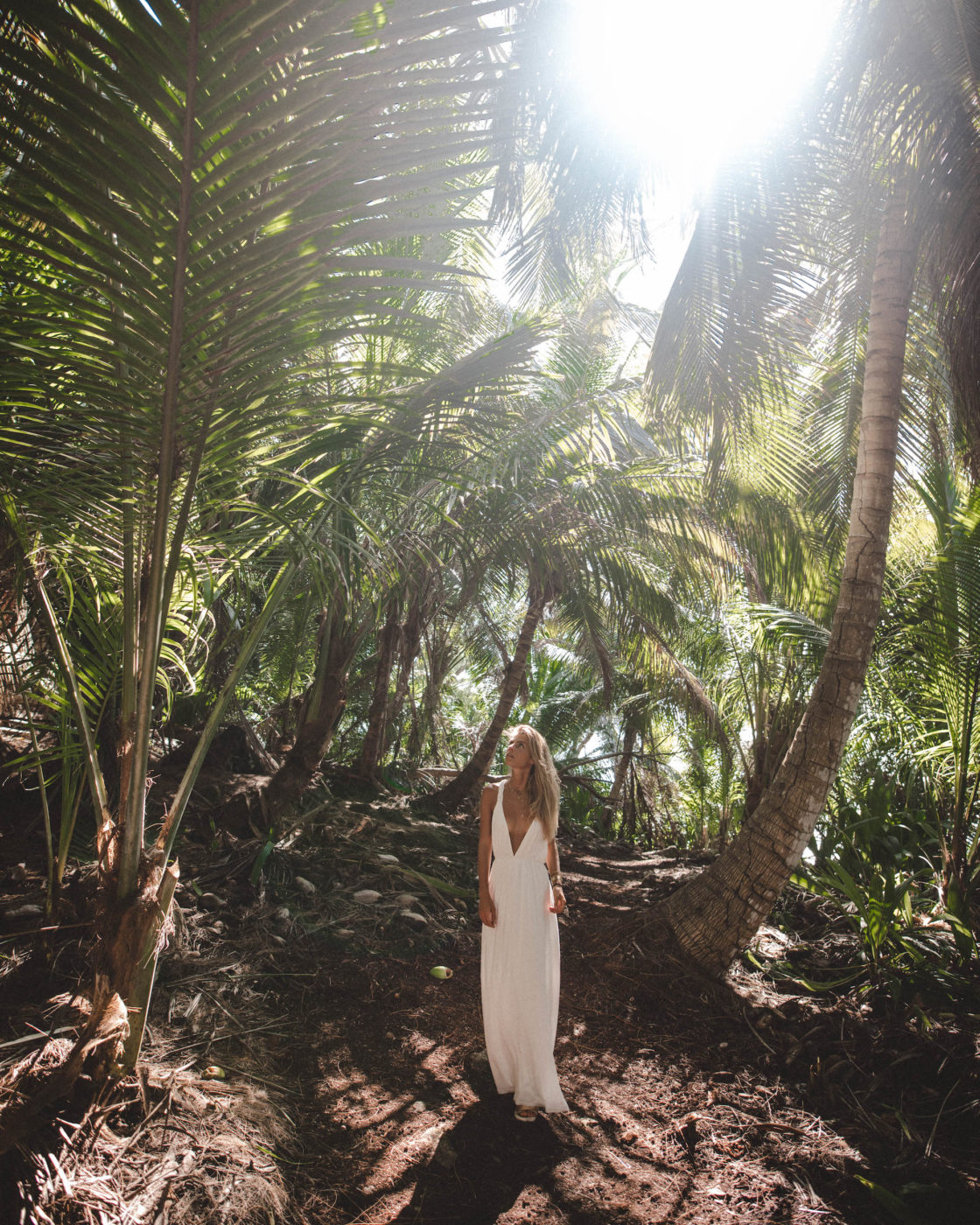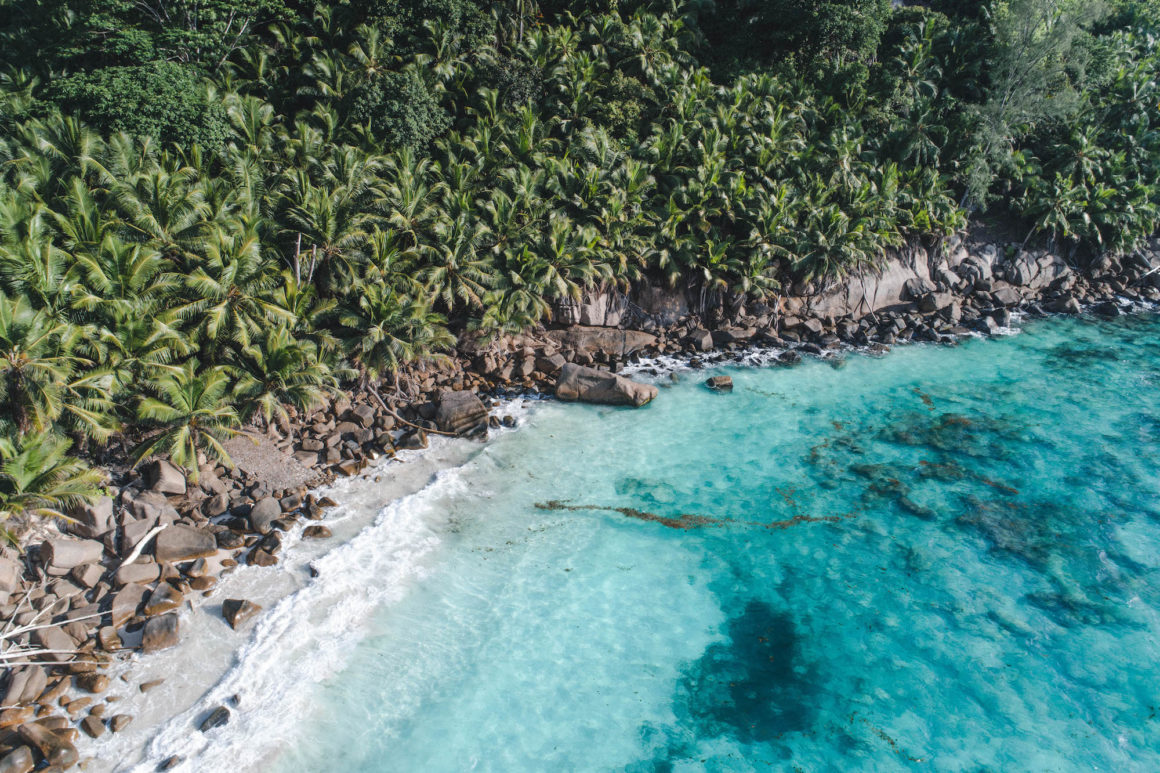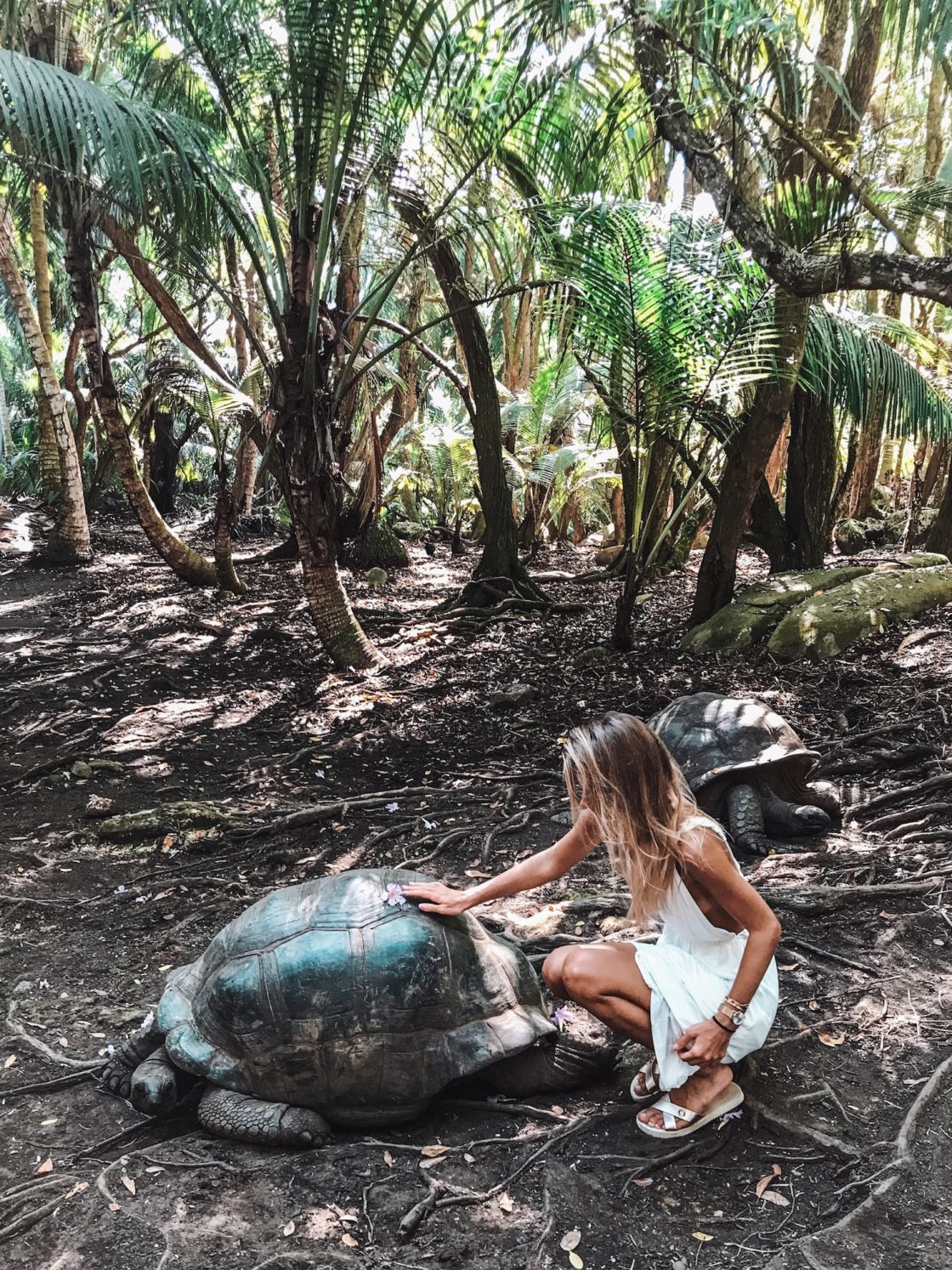 Summed up the Seychelles are still as beautiful as we remembered them from our first visit about 2 years ago. Even though this was our second visit already I hope it won't take us another two years to get back to this amazing place! A special thanks goes out to Judith for making this trip so unique! 🙂 We hope to see you soon again!
Abschließend muss ich sagen, die Seychellen sind noch immer genauso schön, wie wir sie von unserem ersten Besuch vor knapp 2 Jahren in Erinnerung behalten haben. Ich hoffe es dauert nicht wieder 2 Jahre bis wir zurück zu diesem wunderschönen Fleckchen Erde kommen 🙂 Ein besonderes Dankeschön geht an Judith, dafür, dass Du unseren Trip so einzigartig gemacht hast! 🙂 Hoffentlich sehen wir uns bald wieder!
xx Debi