Hi Girls,
Here comes Part 3 of my Bahama Travel Diary! Today I wanna tell you about an experience I made in one of the last days which I will never ever forget in my whole life! And I will talk about some very important general facts you should know if you want to go there 🙂
Hi Mädels,
Heute möchte ich euch über ein Erlebnis berichten, das ich nie nie niemals in meinem Leben vergessen werde. Der ein oder andere ahnt sicherlich schon worum es geht 😉  Außerdem gibt es heute ein paar allgemeine Fakten, für all diejenigen, die auch mal auf die Bahamas reisen wollen 🙂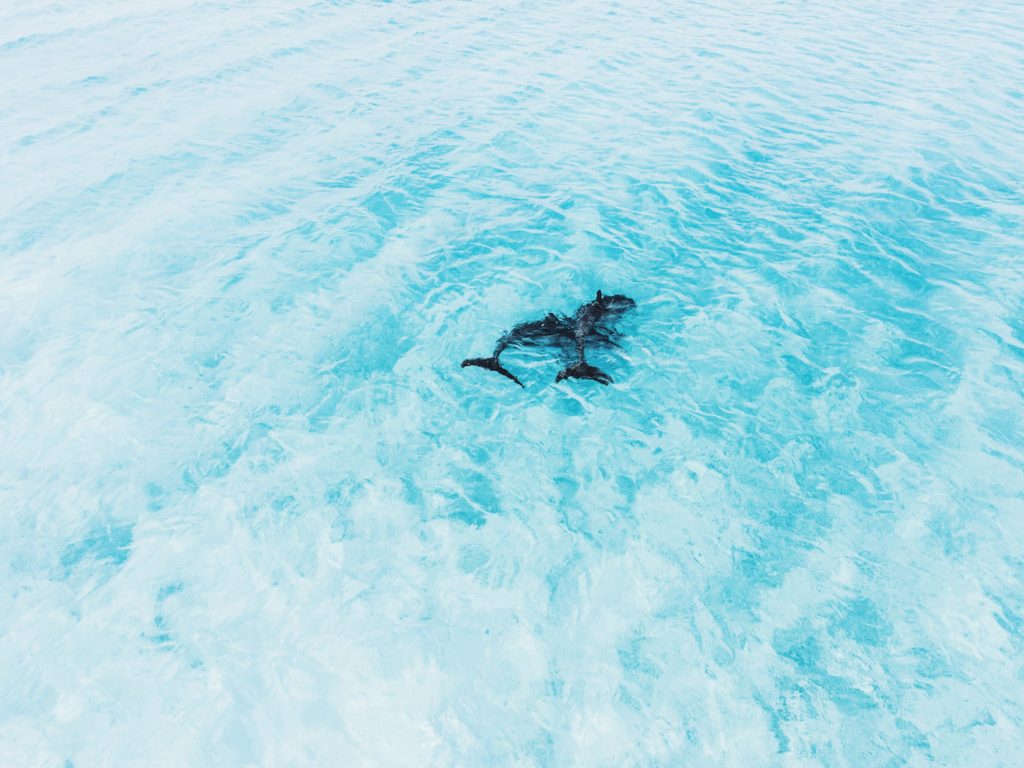 Some days ago Kev and I relaxed at one of the island's beautiful beaches and enjoyed the sun. Because of the crystal clear and blue water we always had our GoPro with us, just to take some funny underwater pics – I would have been so sad if we hadn't brought it this day! After a few hours we had to go for a swim to refresh ourselves when we suddenly saw a big moving shadow in the water – heading towards the shore. At first we thought it's a sting ray like the ones we had seen on our boat trip before. But this shadow was bigger – and suddenly there was a second one. We couldn't believe our eyes when we saw two dorsal fins rising out of the water: 2 wild dolphins came and swam with us! 🙂 (Luckily they weren't sharks 😀 ) They were so playful while they swam around us. I still don't have words for that experience. They stayed about half an our and always came back to me and wanted to play. So amazing to see dolphins in their natural habitat *.* It was definitely a once in a lifetime experience!!
Vor ein Paar Tagen waren Kev und ich am Strand und haben einfach die Sonne genossen. Da das Wasser auf den Bahamas so schön klar und blau ist, haben Kev und ich immer unsere GoPro dabei gehabt, um ein paar Unterwasser Bilder schiessen zu können – Ich wäre soooo traurig gewesen, hätten wir sie an diesem Tag nicht dabei gehabt! Nach einer Weile  mussten wir uns im Meer abkühlen als wir plötzlich einen großen Schatten im Wasser erkannt haben, der sich auf den Strand zubewegte. Zuerst dachten wir es wäre ein Rochen, wie wir ihn schon während der Bootstour gesehen haben. Aber dieser Schatten wurde immer größer – und teilte sich plötzlich in zwei Schatten auf. Wir konnten es einfach nicht glauben, als wir die beiden Rückenflossen erkannt haben, die an die Wasseroberfläche kamen: 2 wilde Delphine schwammen genau auf uns zu! 🙂 (Zum Glück waren es keine Haie 😀 ) Sie waren sooo verspielt und sind die ganze Zeit um uns herum geschwommen. Ich habe noch immer keine Worte für dieses unglaublich schöne Erlebnis. Sie sind ca. eine halbe Stunde bei uns geblieben, kamen immer immer wieder zu mir und wollten die ganze Zeit spielen, haben sich gedreht oder haben sich auch manchmal einfach vor unsere Füße gelegt. Unbeschreiblich, Delphine in ihrem natülichem Lebensraum zu sehen *.* Es war definitiv ein einmaliges Ereignis. 🙂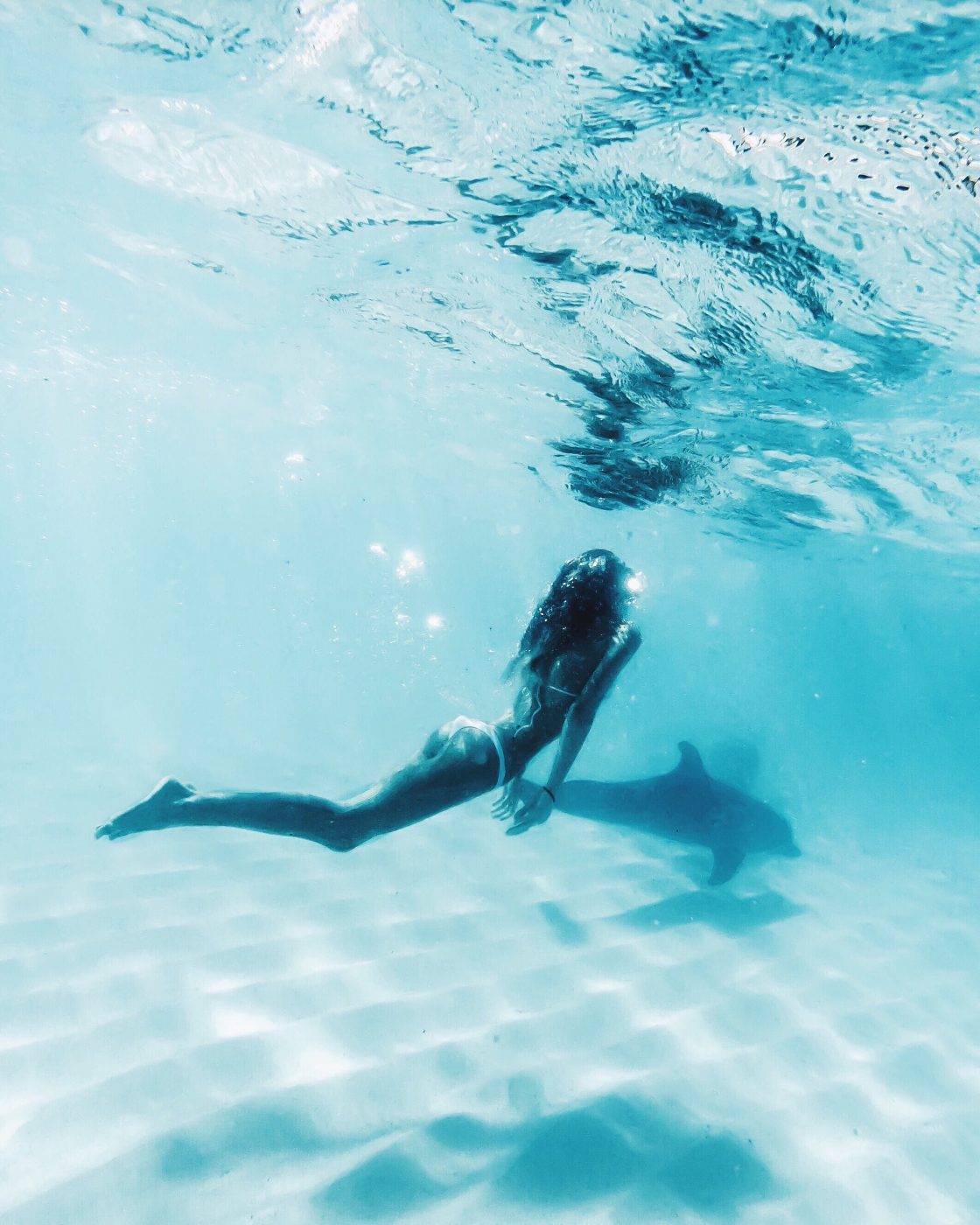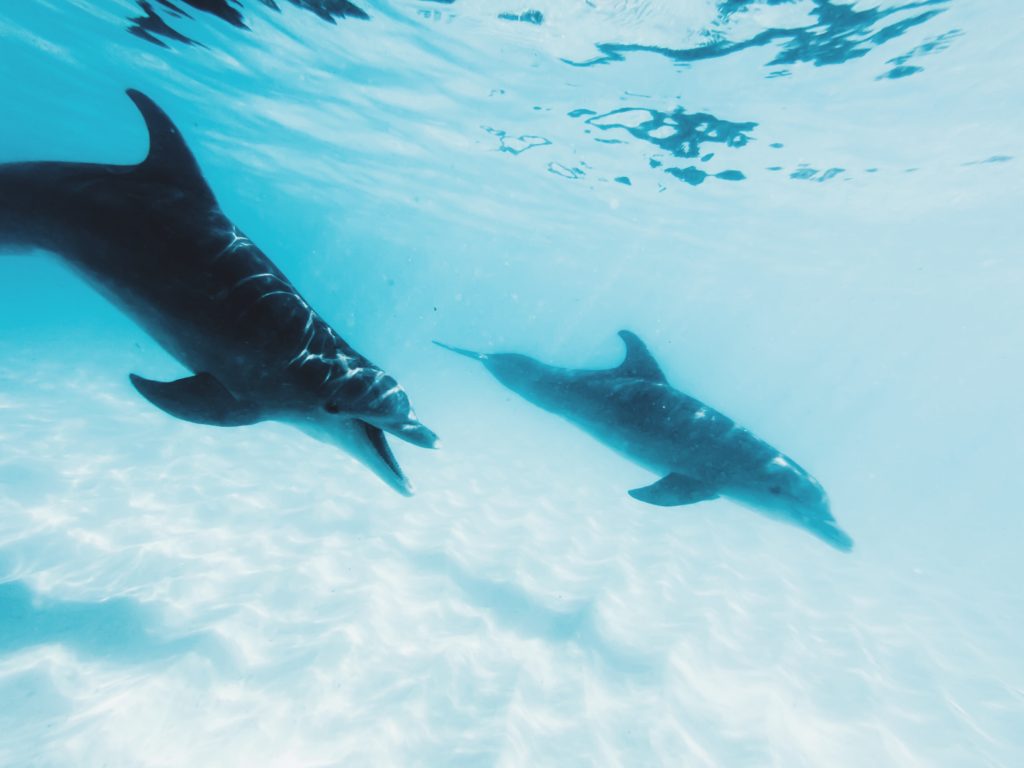 The last days we explored the island and we were so happy that we had rental car, because it's the easiest way to do so. As you maybe already have seen on snapchat we got a really shabby car 😀 but there are no new or reasonable cars on the island 😀 Unfortunately we were really unlucky with that car – the battery was down 2 times during our stay so we had to call the rental car company and they came and fixed it. It really sucked! Besides that it's quite expensive to rent a car on the island especially if you taker into account the car's condition. It was about 500$ per week.
Die letzen Tage haben wir die Insel erkundet und waren wirklich glücklich ein Auto gemietet zu haben, denn das ist einfach der beste Weg alle Ecken zu sehen. Wie viele von Euch sicherlich schon auf Snapchat gesehen haben, haben wir das älteste Auto ever bekommen, wenn man es nur ansieht fällt es schon fast auseinander 😀 Naja – hier auf der Insel sieht so gut wie jedes Auto so aus, also konnten wir auch nicht lange diskutieren, um ein anderes Auto zu bekommen. Leider sah es nicht nur extrem alt aus, sondern war es offensichtlich auch: 2 Mal hat sich die Batterie entladen, sodass wir die Autovermietung anrufen und auf Hilfe warten mussten. Es hat super genervt !! Dazu kommt, dass es nicht gerade günstig ist, dort ein Auto zu mieten, besonders, wenn man den Zustand der Autos dort bedenkt. Wir haben ca. 500$ für eine Woche gezahlt.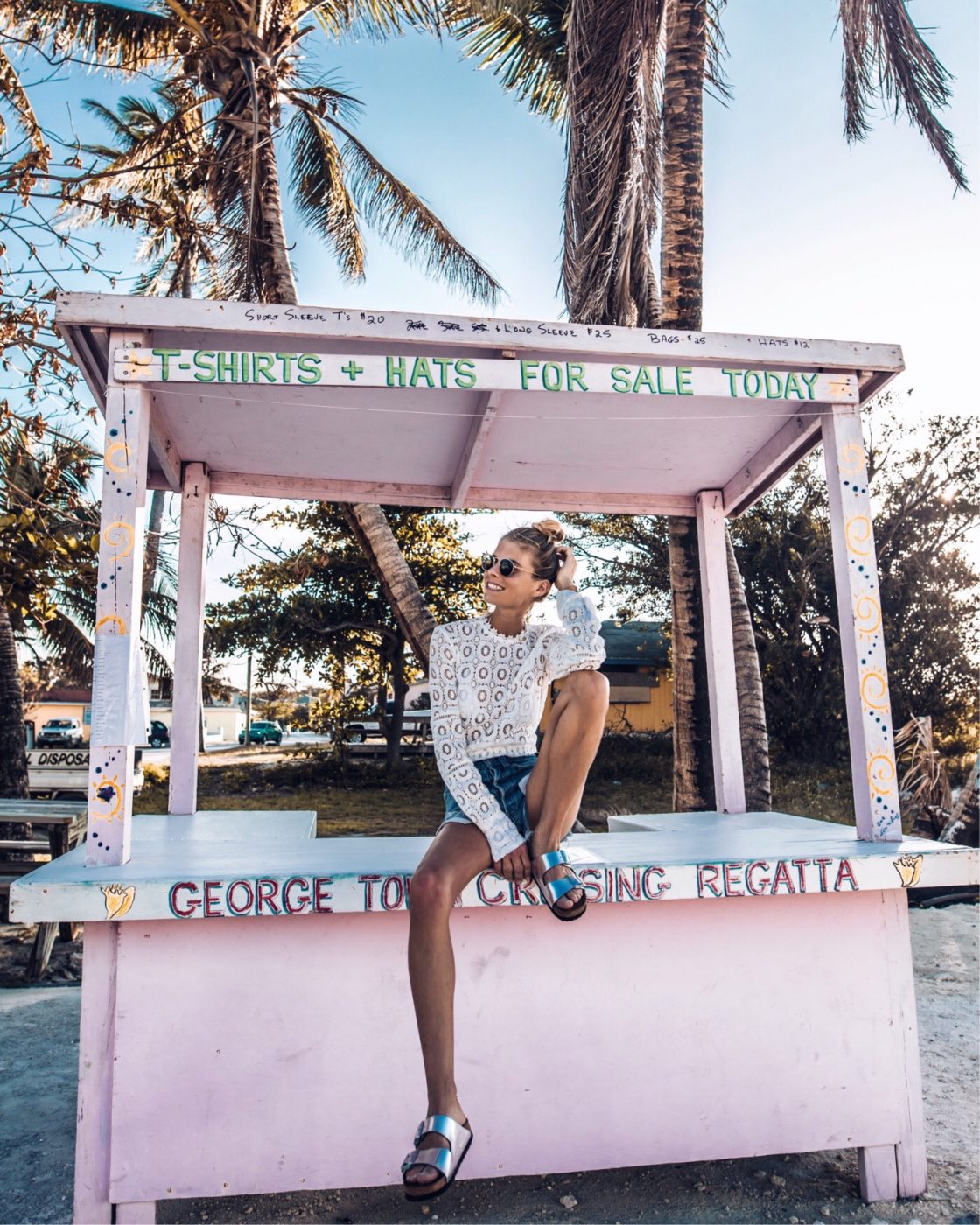 Genreal Facts about the Bahamas:
It is not allowed to bring drones to the Bahamas without a special permission and a 50% deposit of its original value. (To get this permission you have to call a special institution on your arrival and assure that it's for private use only)
Prices are very high in general – vegetables and fresh fruits are very rare so very expensive (so a healthy breakfast for two is about 30$-40$)
The supermarkets get fresh fruits, veggies, water etc. only once in a week (monday) – so I would recommend to buy your groceries on Monday for the whole week
On the Bahamas you have to drive on the left. But I would still recommend to rent a car – there are so many things to explore.
We stayed on Exuma the whole time. Our hotel was called Hideaways at Palm Bay but I would NOT recommend it. The room was quite good but the service was really really bad, wifi not working and we had some small insects all over the apartment 🙁
Buy a local SIM card – it is so much cheaper than using your SIM card from Europe. (Btw: you can find some more tips how to save money on travels over here)
Don't sit on the beach without a towel – I did and got bit by so many sand flies. They are so small you can't even see them – but you'll feel them in the evening 😉 I had more than 50 bites only on my legs.
Generelle Fakten über die Bahamas:
Ohne eine Genehmigung ist es nicht erlaubt Drohnen auf die Bahamas mitzubringen. Hat man eine Genehmigung, muss noch eine Kaution in Höhe von 50% des original Werts gestellt werden. (Die Genehmigung kann relativ schnell per Telefonat mit einem Beamten vor Ort eingeholt werden, solange man die Drohne privat nutzt)

Die Preise sind sehr hoch, Gemüse und Obst gibt es nur begrenzt, daher auch nicht sehr günstig. (Für ein gesundes Frühstück für 2 haben wir um die 30$-40$ gezahlt)

Nur einmal die Woche (Montags) bekommen die Supermärkte frisches Obst, Gemüse und Wasser geliefert. Daher würde ich empfehlen immer Montags einen großen Wocheneinkauf zu machen 🙂 Denn Freitags gibts schon kaum Obst mehr. 

Auf den Bahamas wird auf der links gefahren – trotzdem würde ich jedem empfehlen ein Auto zu mieten. Es gibt so viele schöne Strände zu entdecken. 🙂 

Wir waren die ganze Zeit auf Exuma – unser Hotel hieß Hideaways at Palm Bay – kann ich allerdings NICHT empfehlen. Die Mitarbeiter waren super unfreundlich,  das Wlan funktionierte nicht und wir hatten überall im Apartment kleine Insekten 🙁

Kauft euch eine örtliche SIM Karte – es ist so viel günstiger als eure aus Deutschland bzw. Europa zu nutzen. (Mehr Tipps wie ihr auf Reisen Geld sparen könnt findet ihr übrigens hier 😉 )

Setzt Euch nicht ohne Handtuch auf den Sand – ich habe diesen Fehler gemacht und wurde von super vielen Sandfliegen gestochen, ich hatte 50 Stiche nur an den Beinen und sie haben unerträglich gejuckt!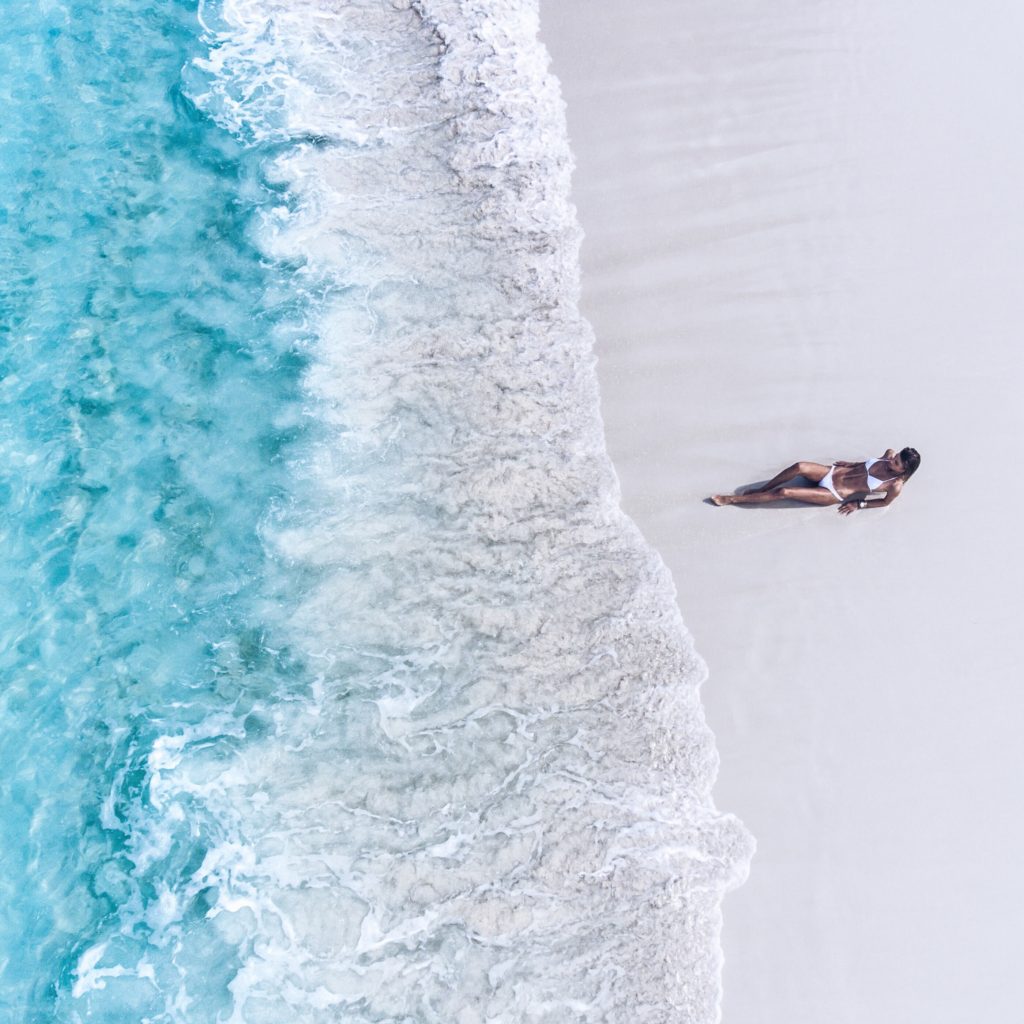 If you missed Part 1 and 2 of my Travel Diary just click the pics below 🙂 If you have more questions just let me know in the comments 😉
Falls ihr Part 1 und 2 meines Travel Diary noch nicht gelesen habt, folgt einfach den Bildern unten 🙂 Wenn noch Fragen offen sind, schreibt sie mir wie immer einfach in die Kommentare 😉
Who of you wants to go to the Bahamas as well?
xx Debi